Submitted by
webmaster
on Fri, 07/05/2013 - 4:22pm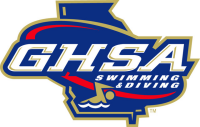 When
Where
Tickets
Schedule
Event Program
Produced by ScoreAtlanta. Free to fans at the venue - TBA
Video
Spread the word. Family, friends and fans can watch all the finals Live at NFHSNetwork.com/GHSA.  Subscription to the Network for an all-access pass is the low price of $9.95 per month per 30 days. DVDs can also be ordered at NFHSNetwork.com. NFHS Network - High School Happens Here!
Swimming photos will be available to order only through sign-ups at the RiverOak Photography table at the Georgia Tech Aquatic Center. Write to orders@riveroakphotography.com with questions.
Merchandise
State championship merchandise will be available on site by Team IP.