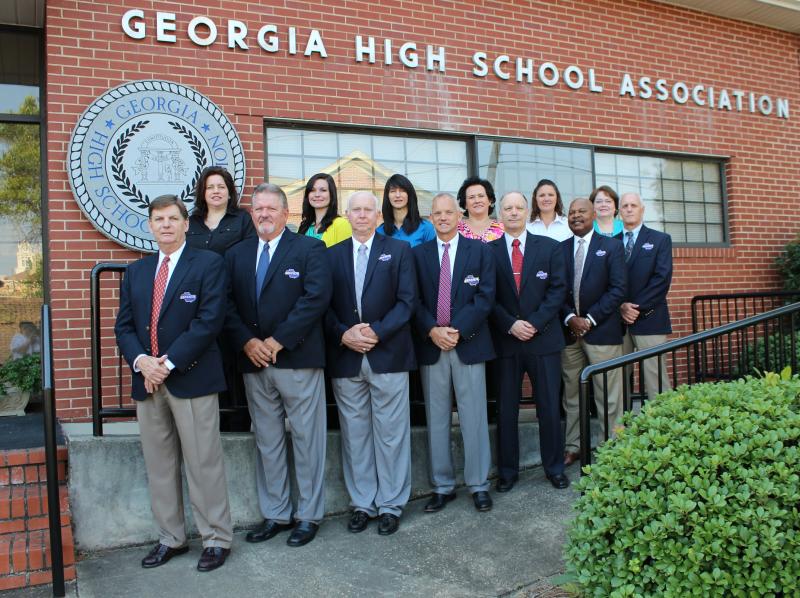 Front Row (L-R) : Gary Phillips, Ernie Yarbrough, Tommy Whittle, Jay Russell, Steve Figueroa, Carror Wright and Denis Tallini.
Back Row (L-R): Pam Thompson, Stacey Basilici, Tanya Anderson, Robin Bullington, Sheri Eubanks and Julie Jones.
Click here for a listing of the Areas of Responsibility and the corresponding GHSA staff member who handles that area.