State Championship
GHSA Lacrosse State Championships
When
May 18, 2013
Tickets
$7 per playoff/championship game
 
Schedule
A-5A Boys-Northview at Westminster
A-5A Girls-McIntosh at Westminster
6A Girls-Lassiter at Milton
6A Boys-Lambert at Centennial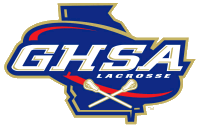 Twitter and Facebook Feeds
OfficialGHSA: Gwinnett Daily Post >> Sectional format toughens state golf championships on Monday. http://t.co/FBQYacal8P

OfficialGHSA: Lacrosse State Championship roundup @AJC Sports http://t.co/nGHbdYCkX4

OfficialGHSA: Class A Baseball Private State Championship: ELCA defeats Mt. Paran 5-1 and 4-1. @AJCSports http://t.co/rzcVvUrso0

OfficialGHSA: 6A Boys Lacrosse State: #Centennial wins state with 15-12 win over #Lambert.

OfficialGHSA: 6A Boys Soccer State: #Berkmar wins state with 2-0 win over #Collins Hill.

Big saves in regulation, PKs lift Parkview girls to state title
www.gwinnettdailypost.com
KENNESAW -- Same result, different winner.. After falling to Harrison 2-1 (4-1 on penalty kicks) back on April 13, Parkview's girls soccer team got even with a win by the identical scores in the Class AAAAAA state championship game Saturday at Fifth Third Bank Stadium on the campus of Kennesaw


Berkmar wins boys soccer state title over Collins Hill
www.gwinnettdailypost.com
KENNESAW --Playing fearless against a much more experienced opponent, "Los Patriots" completed their improbable run Saturday night.. Just a year after missing the playoffs, Berkmar and its Latino-heavy lineup knocked off defending state champion Collins Hill 2-0 at Kennesaw State to win the Class AA...

Congratulations to Saturday's state champions: Girls Soccer - Paideia, Westminster, Northgate & Parkview; Boys Soccer - Paideia, Westminster, McIntosh & Berkmar; Girls Lacrosse - Westminster & Milton; Boys Lacrosse - Westminster & Centennial; Baseball - Eagle's Landing Chr. Academy