After weeks of competition leading up to the finals, the second annual GHSA Slam Dunk and Three-Point Shooting Champions, presented by BSN Sports, were crowned during the 2021 State Championship Basketball Championships at the Macon Centreplex March 10-13.
Congratulation to the Slam Dunk Champion, Wilson Sibley of North Oconee High School, who defeated finalists Cash Allen (Chattooga) and Cameryn Johnson (Long County) in an exciting final Saturday night between the 7A championship games.
Friday's Girls Three-Point Contest was won by Carrollton's De'mauri Flournoy, who defeated Sara Viti of Buford, Leah Smith of Whitewater and Livi Blackstock of Jefferson.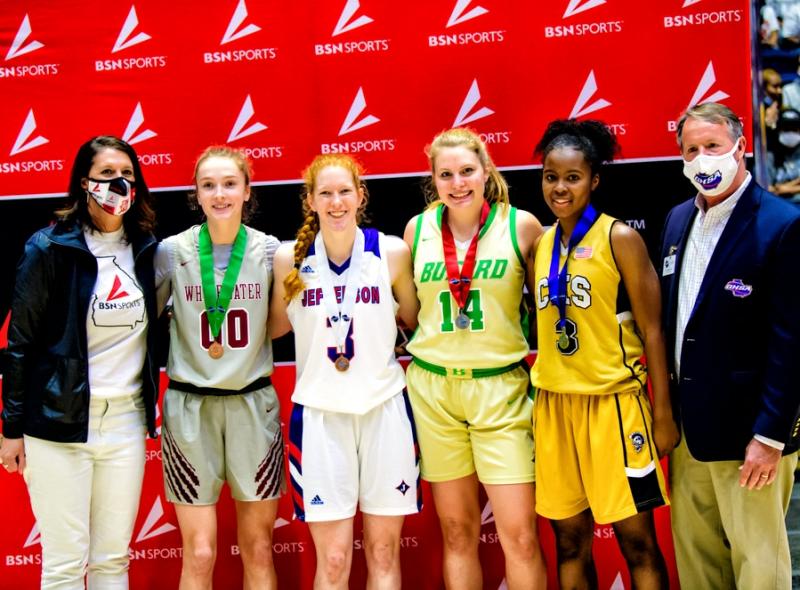 (L-R) BSN Rep Carly Klingler, Leah Smith, Livi Blackstock, Sara Viti, De'mauri Flournoy & GHSA Executive Director Robin Hines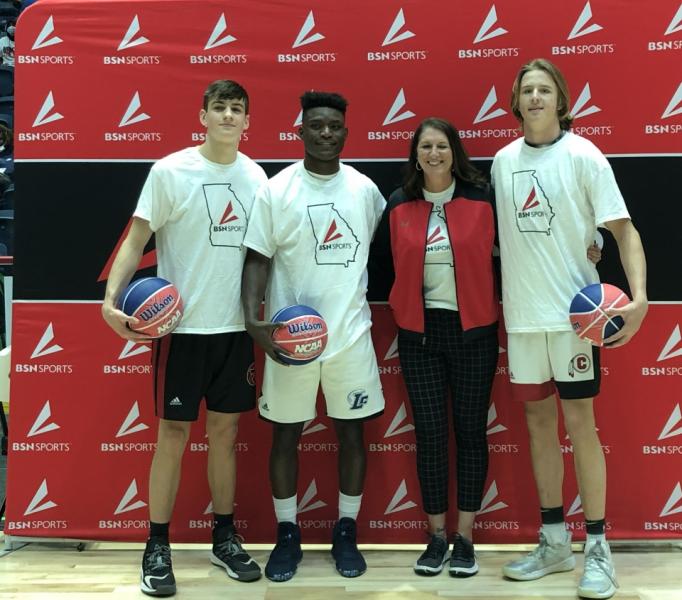 (L-R) Wilson Sibley, Cameryn Johnson, BSN Representative Carly Klingler & Cash Allen