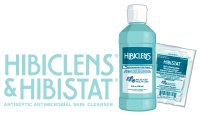 How do we get to Zero? The Netherlands (Population 16,783,092) decided to eliminate MRSA infections from their hospitals and were successful. We should be able to do the same in a wrestling room (population 45)!
As discussed at the NWCA Convention in August, if you were able to sterilize your wrestling room – clean enough to safely perform open heart surgery, as soon as you let your wrestlers in the odds of an infection would jump up to over 30%. This is just if they have an average amount of bacteria on their skin. In this area, wrestlers tend to be well above average.
Cleaning mats and surfaces is an extremely important part of infection prevention, but the true battle ground is the skin. Protect the skin and you have a running start on infection prevention.
Here are some steps to reduce the risk of infections in your program:
INFECTION PREVENTION CHECKLIST
Education
ALL wrestlers must understand their compliance is critical to a working plan.
Surfaces
Clean mats (floor and wall) with a product approved by the EPA to kill MRSA
Observe all label instructions

Wet Contact Time
Safe Storage Time (before it should be discarded)

Very few products will kill spores (which can lead to ringworm)

A 10:1 bleach mix has been reported to kill spores
Some other surface products will kill spores (nothing used on the skin will kill spores)
Some antimicrobial surface treatments have spore killing claims
Do not let people on your mats in bare feet (ringworm)
Equipment
Clean equipment with a product that is approved by the EPA to kill MRSA
Make sure shoes and pads are completely dry overnight

Add fans to assist in drying
Laundry
Make sure all fabrics are completely dry coming out of the dryer
Do not put clean clothing back in a container that previously held dirty clothes (gym bag or large facility laundry cart)
Do not put shower shoes in the bag that clean clothes are in
Skin
Showers

Shower immediately after practice and competition - before leaving the facility

If the facility does not have a shower, wash hands and arms with Hibiclens before leaving.
Go directly to a shower from the facility

Wash feet thoroughly (ringworm)
If you are using a regular soap or shampoo, make sure Hibiclens is your final wash.

Washing with Hibiclens prior to contact will significantly reduce the risk of transfer of bacteria and viruses[1].

If a shower is not possible, wash hands, arms and face prior to competition

Notify coaches if you feel a herpes outbreak beginning so appropriate action can be taken to reduce the outbreak time and protect the team.
Ask to see clinical, third party testing on all claims being made by products that seem outside of normal
If you would like to hear more detail about any area of this plan, contact your Hibiclens Representative at www.hibiclens.com or 1-800-805-0585 x7940
For a printable checklist click here.
[1] MHC Study #061123-150.01