CSSA presentation at Mountain View High School. Jim O'Bryan is a Georgia EMC employee presenting to principal Chaney at Mountain View.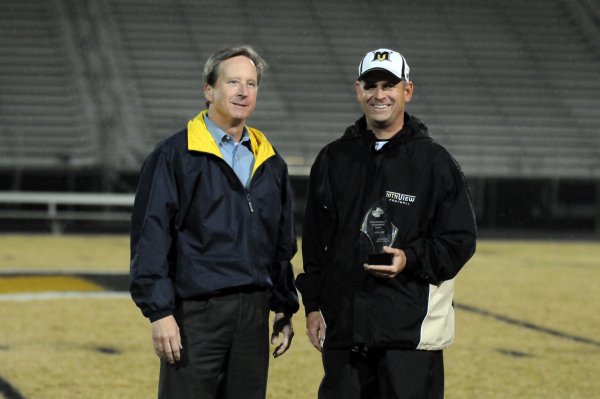 CSSA presentation at Haralson County. Carroll EMC Cooperative Assistant Taylor Brown presents Lisa Warren, Athletic Director for Haralson County HS, with the Cooperative Spirit Sportsmanship Award on September 16, 2011.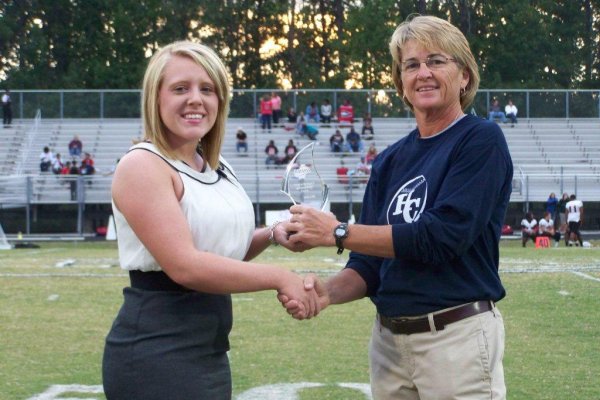 CSSA presentation at Mount Zion High School. GHSA Cooperative Spirit Sportsmanship Award was presented to Coach Bill Bailey (left) and Principal Tracey Barrow (right) by Carroll EMC Safety Director Chet Steele (middle).