The 2017 GHSA / Dr. Ralph Swearngin Basketball State Championships were held March 8-11 at UGA's Stegeman Coliseum and GT's McCamish Pavilion.  
Congratulations to state champions: Girls - Pelham, Laney, Wesleyan, Beach, Columbus, Buford, Mays and McEachern (4th straight); Boys - Wilkinson County, Greenforest, South Atlanta, Pace Academy, Upson-Lee, Buford, Langston Hughes and Tift County; AAASP Wheelchair - Houston County
Much appreciation goes to the following groups, whose dedication, products, and service made the four-day event a big success.  Thank you UGA's Stegeman Coliseum staff, GT's McCamish Pavilion staff, game officials, GHSA staff, AAASP staff, volunteer staff, table crews, NFHS Network, Huddle (GoFan), statewide media, West Georgia Sports Information Services, Sports Medicine South / Gwinnett Medical Center trainers, GEMC volunteers, Georgia Farm Bureau award presenters, Georgia Army National Guard, Atlanta Hawks / Sky Squad, Gatorade, TeamIP, ScoreAtlanta, Wilson (official ball), all other sponsors and of course the school community fans and teams that competed in the state championships.  
7A Boys - Tift County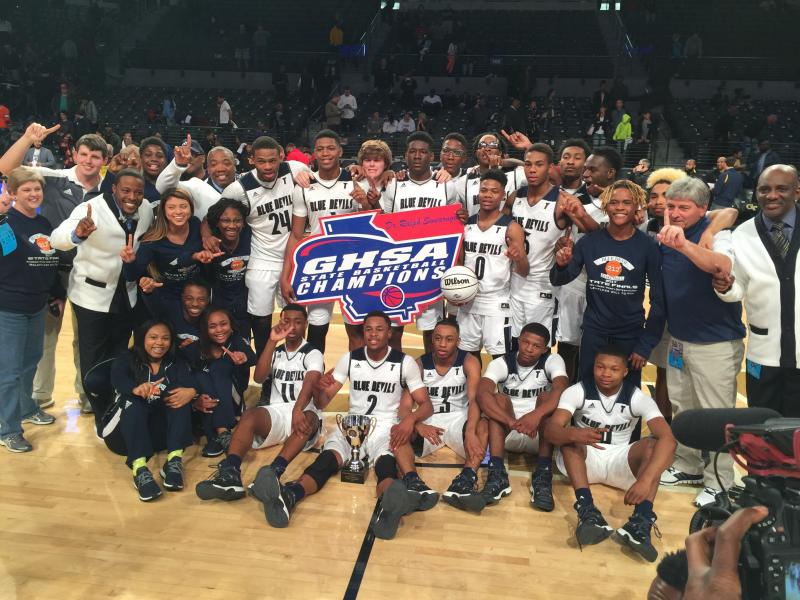 6A Boys - Langston Hughes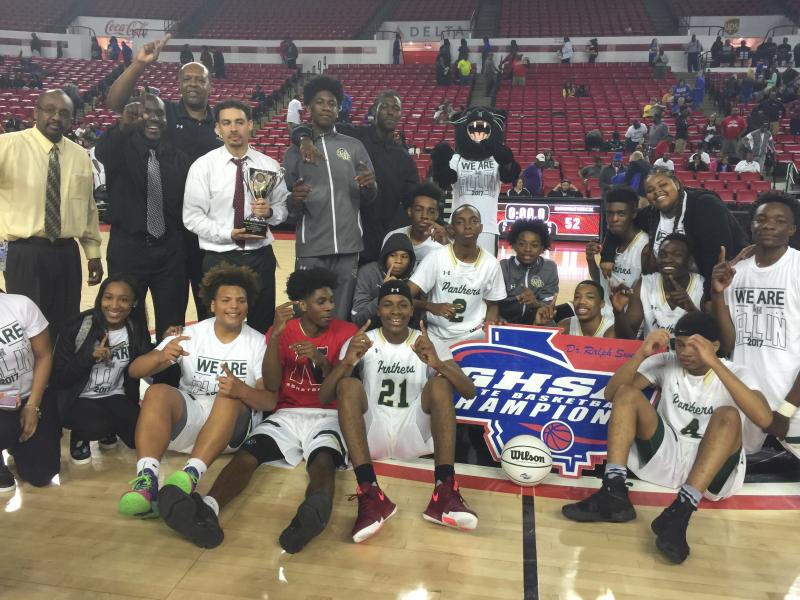 5A Boys - Buford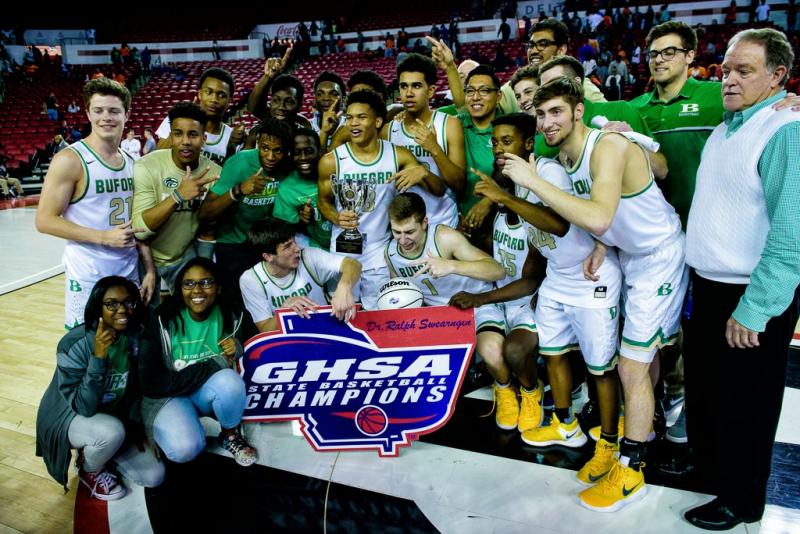 4A Boys - Upson-Lee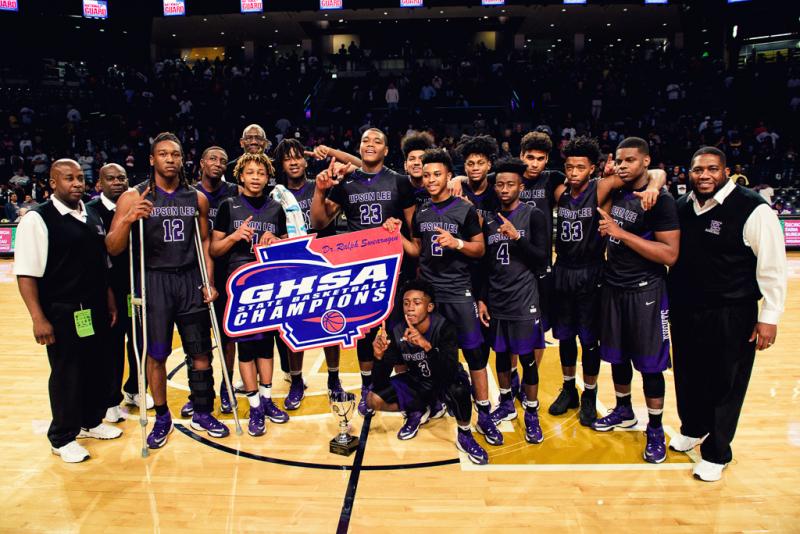 3A Boys - Pace Academy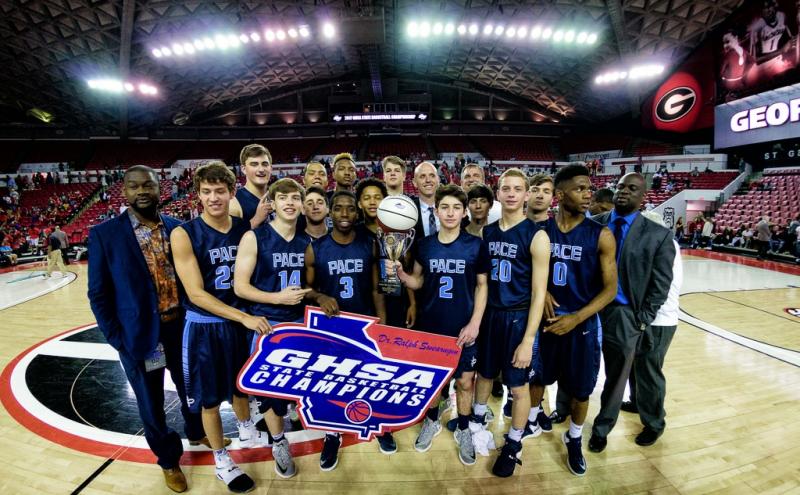 2A Boys - South Atlanta
A Public Boys - Wilkinson County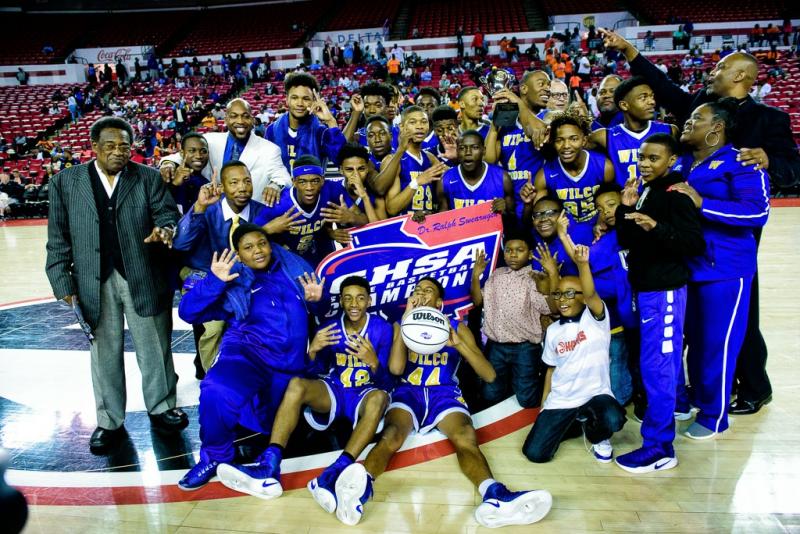 A Private Boys - Greenforest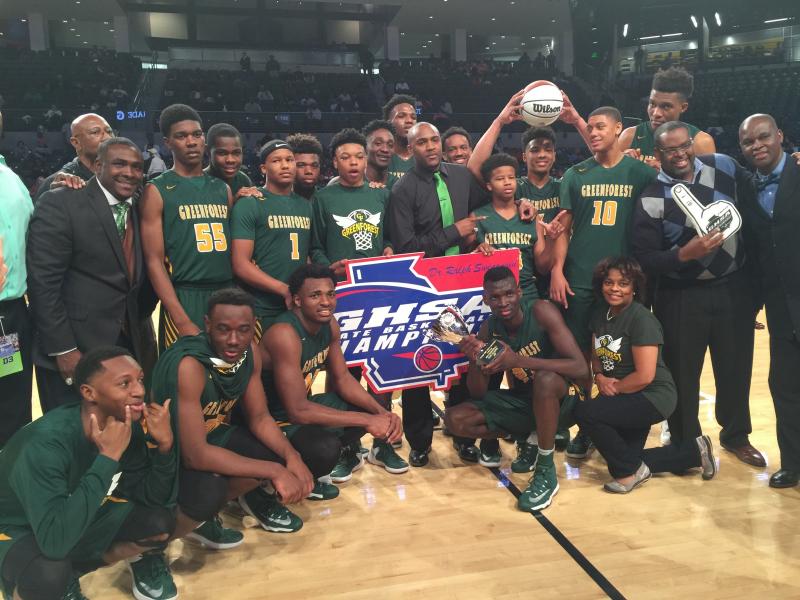 7A Girls - McEachern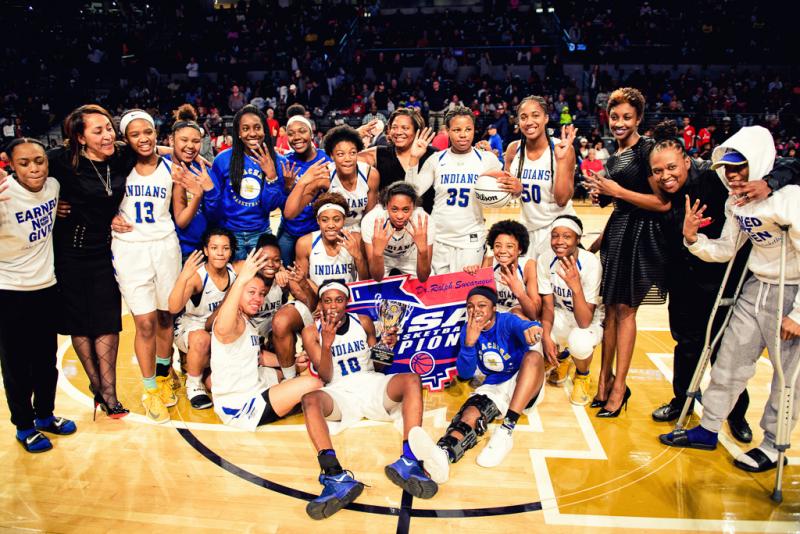 6A Girls - Mays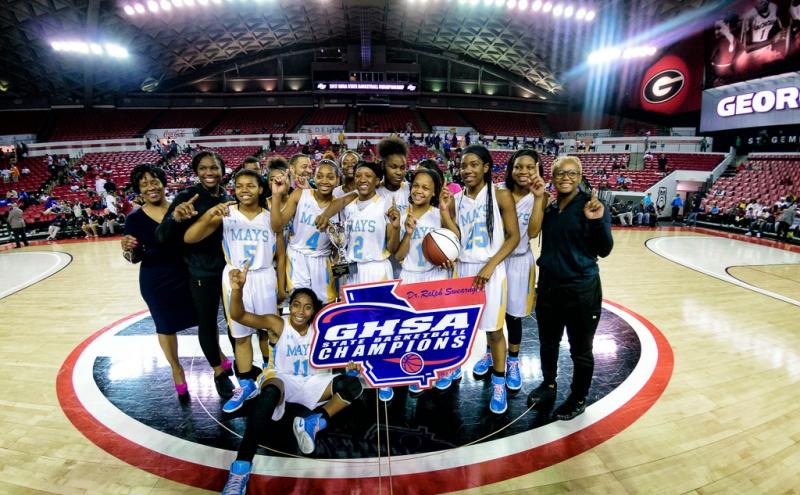 5A Girls - Buford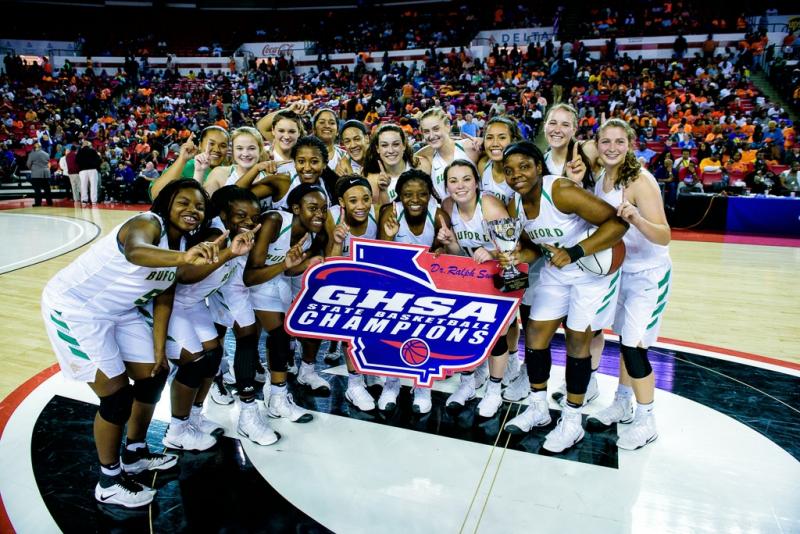 4A Girls - Columbus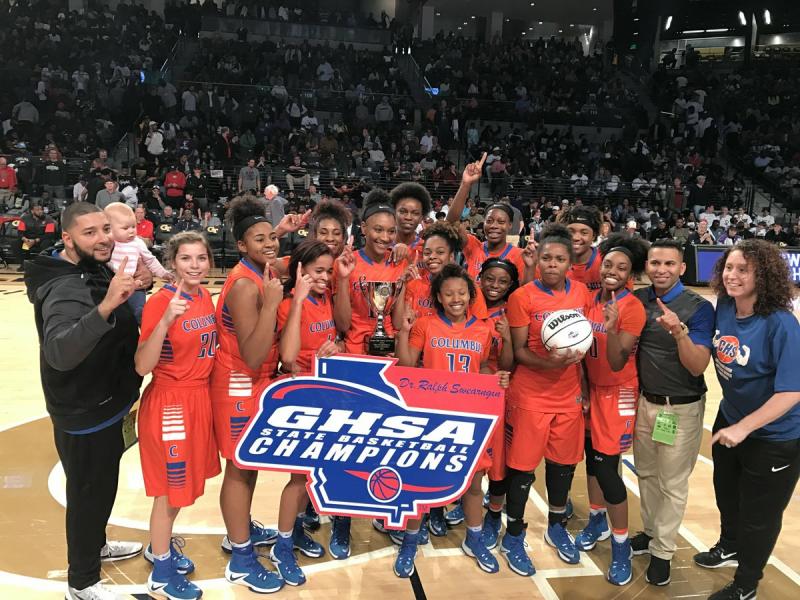 3A Girls - Beach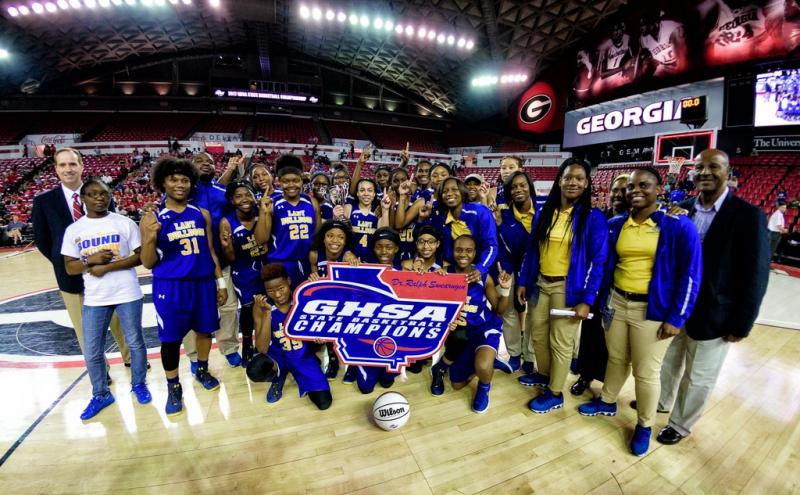 2A Girls - Laney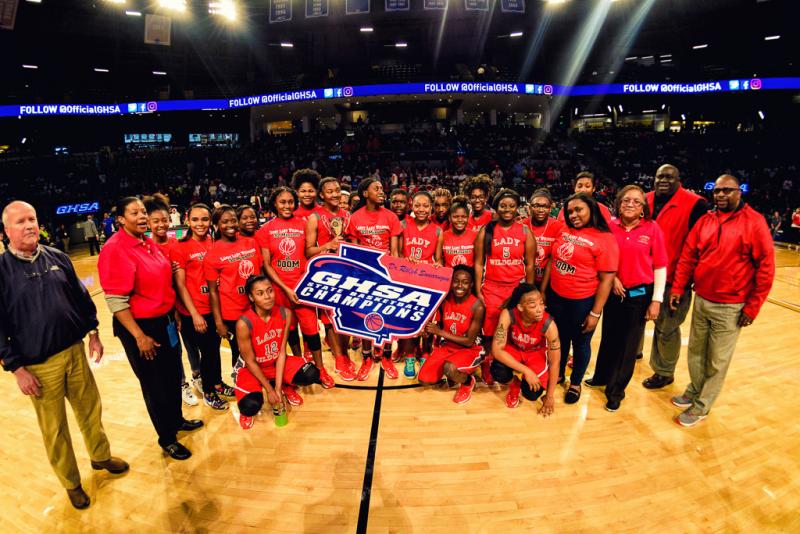 A Public Girls - Pelham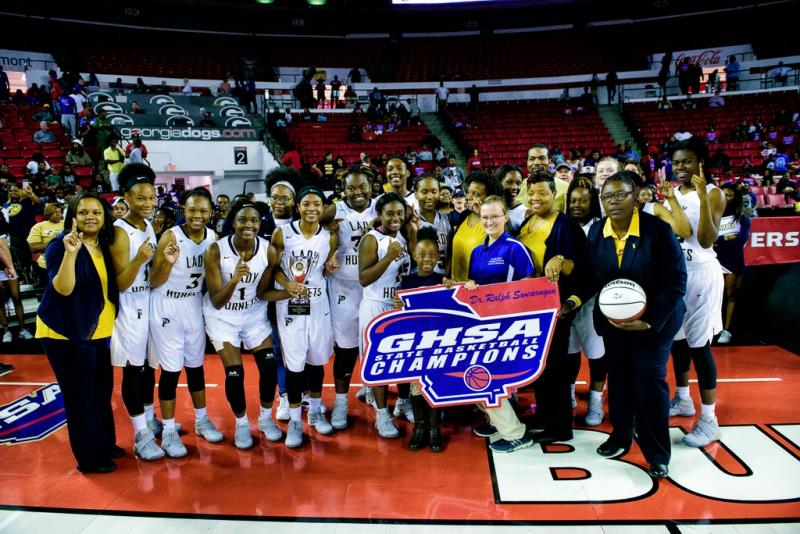 A Private Girls - Wesleyan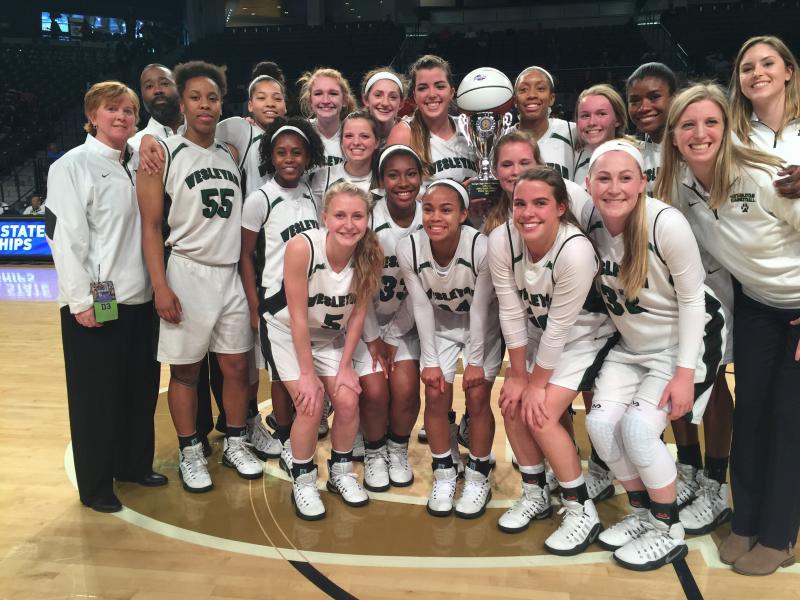 AAASP Wheelchair - Houston County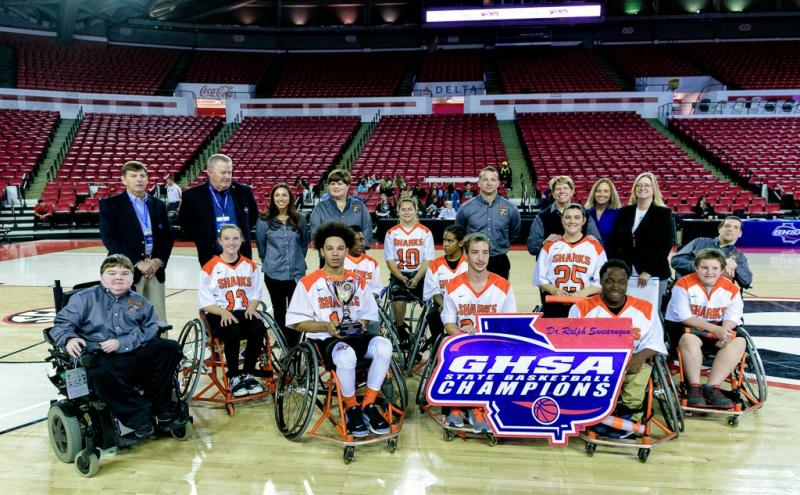 Photos courtesy of Ty Freeman
 
Championship Results
Wed., March 8 - Univ. of Georgia
Girls A Public - Pelham 60, Telfair Co. 42
Boys A Public - Wilkinson County 66, Calhoun Co. 53
Girls 5A - Buford 60, SW DeKalb 42
Boys 5A - Buford 75, Cedar Shoals 61
Thurs., March 9 - Univ. of Georgia
AAASP Wheelchair - Houston County 41, West Georgia 26
Girls 3A - Beach 59, Johnson-Savannah 44
Boys 3A - Pace Academy 54, Morgan County 46
Girls 6A - Mays 52, Harrison 51
Boys 6A - Langston Hughes 73, Brunswick 52
Fri., March 10 - Georgia Tech
Girls A Private - Wesleyan 51, Holy Innocents' 48
Boys A Private - Greenforest 81, SW Atlanta Christian 57
Girls 4A - Columbus 68, Carver-Columbus 67, OT
Boys 4A - Upson-Lee 53, St. Pius 48
Sat., March 11 - Georgia Tech
Girls 2A - Laney 85, Rabun County 76
Boys 2A - South Atlanta 68, Swainsboro 33
Girls 7A - McEachern 75, Norcross 68
Boys 7A - Tift County 55, Norcross 52
NFHS Network - Video Streaming
Free on demand viewing will be available on NFHSNetwork.com/GHSA three days after the event. As we head into spring playoffs / championships, keep in mind a 30-day subscription to @NFHSNetwork is $9.95 for an all-access, unlimited viewing on any device for all events.  DVDs can also be ordered at NFHSNetwork.com. Spread the word to family, friends and fans.  NFHS Network - High School Happens Here!
Live Stats
View statistics and play-by-play from championship finals at www.wgtcathletics.com/ghsa courtesy of West Georgia Technical College.
Event Program
Event programs produced by ScoreAtlanta. 
Merchandise
State championship merchandise is available at  Team IP.
Playoff Brackets
Girls Playoff Brackets
Boys Playoff Brackets