The 2018 GHSA / Dr. Ralph Swearngin Basketball State Championships, presented by Georgia Farm Bureau Insurance, were held March 7-10 at Macon Centreplex and Georgia Tech's McCamish Pavilion.  Seven teams captured first time basketball state titles: Girls - Greenville, Johnson-Savannah & Spalding;  Boys - Aquinas, Thomasville, Warner Robins & Meadowcreek.
Congratulations to state champions: Girls - Greenville, Wesleyan (2 straight), Laney (2 straight), Johnson-Savannah, Spalding, Buford (2 straight), Lovejoy and Westlake; Boys - Wilkinson Co. (3 straight), Aquinas, Thomasville, GACS, Upson-Lee (2 straight), Warner Robins, Hughes (2 straight) and Meadowcreek; AAASP Wheelchair - Houston County.  Past State Champions:  Boys & Girls.
Much appreciation goes to the following groups, whose dedication and support made the four-day Championship Week a success.  Thank you Macon Centreplex, GT's McCamish Pavilion, game officials, GHSA staff, AAASP, Earl Etheridge & Savannah operations staff, David Witherow (PA), Big Sticky Graphics, NFHS Network, GoFan, statewide media, West Georgia Sports Information Services, Sports Medicine South / Gwinnett Medical Center trainers, Georgia Farm Bureau award presenters, Ty Freeman (Photography), Georgia Army National Guard, Atlanta Hawks, Atlanta Dream, College Football Hall of Fame, Gatorade, TeamIP, ScoreAtlanta, Wilson and the school communities of fans and teams that attended the state championships.  
Championship Results
Wednesday, March 7 - Macon Centreplex
AA  Girls (Laney 63, Josey 40)
AA Boys (Thomasville 66, Vidalia 31)
A Public Girls (Greenville 73, Marion County 52)
A Public Boys (Wilkinson Co. 71, Montgomery Co. 68)
Thursday, March 8 - Macon Centreplex
AAASP Wheelchair Game (Houston County 36, West Georgia 27)
AAA Girls (Johnson-Sav. 62, GACS 50)
AAA Boys (GACS 67, Jenkins 53)
AAAAA Girls (Buford 60, Flowery Branch 49)
AAAAA Boys (Warner Robins 67, Miller Grove 64)
Friday, March 9 - Georgia Tech
A Private Girls (Wesleyan 61, Holy Innocents' 44)
A Private Boys (Aquinas 65, St. Francis 60)
AAAAAA Girls (Lovejoy 57, Harrison 41)
AAAAAA Boys (Hughes 85, Gainesville 78)
Saturday, March 10 - Georgia Tech
AAAA Girls (Spalding 58, Henry County 46)
AAAA Boys (Upson-Lee 70, St. Pius 54)
AAAAAAA Girls (Westlake 60, Newton 45)
AAAAAAA Boys (Meadowcreek 56, Norcross 43)
Event Program
Click here for Macon Program 
Click here for Ga. Tech Program 
Video
Free on demand viewing will be available at NFHSNetwork.com/GHSA three days after the event.  DVDs can also be ordered at NFHSNetwork.com. NFHS Network - High School Happens Here!
Live Stats
Get statistics and play-by-play from each game at http://ghsabasketball.weebly.com/ provided by West Georgia Sports Information Services.
Merchandise
State championship merchandise can be ordered online with Team IP.
Brackets
Boys Playoff Brackets 
Girls Playoff Brackets 
7A Boys - Meadowcreek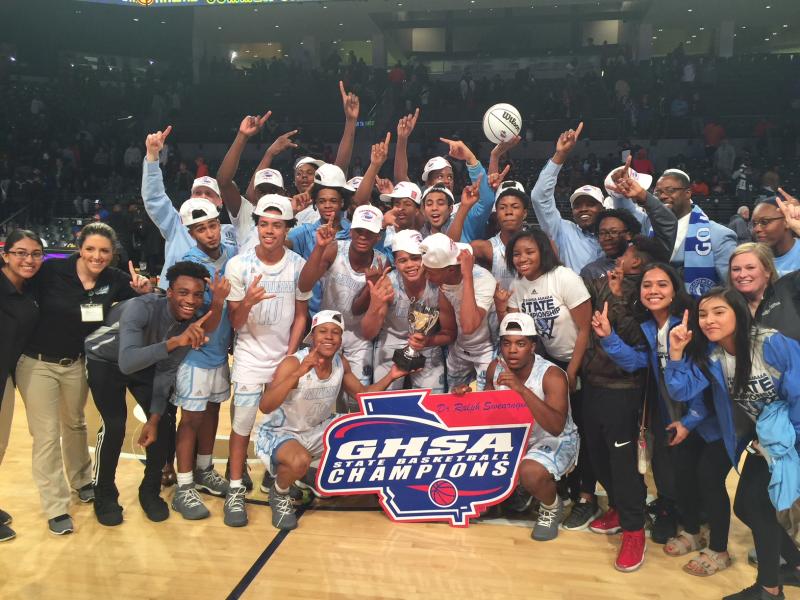 6A Boys - Hughes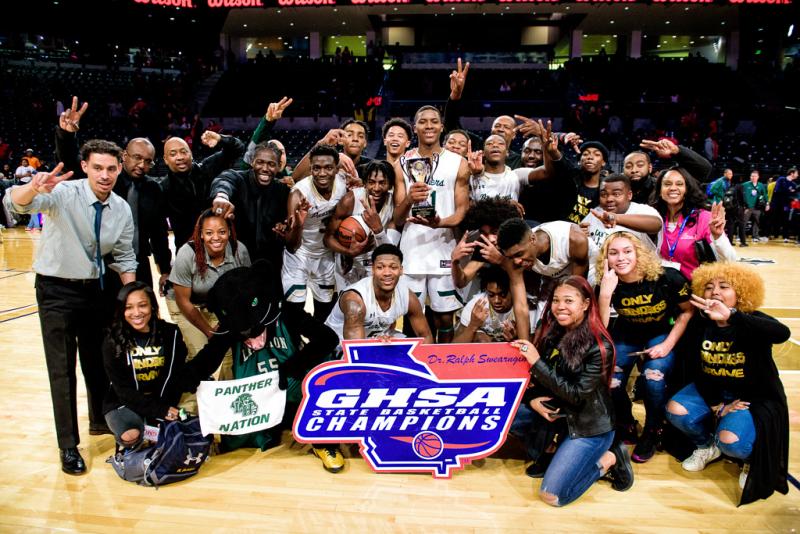 5A Boys - Warner Robins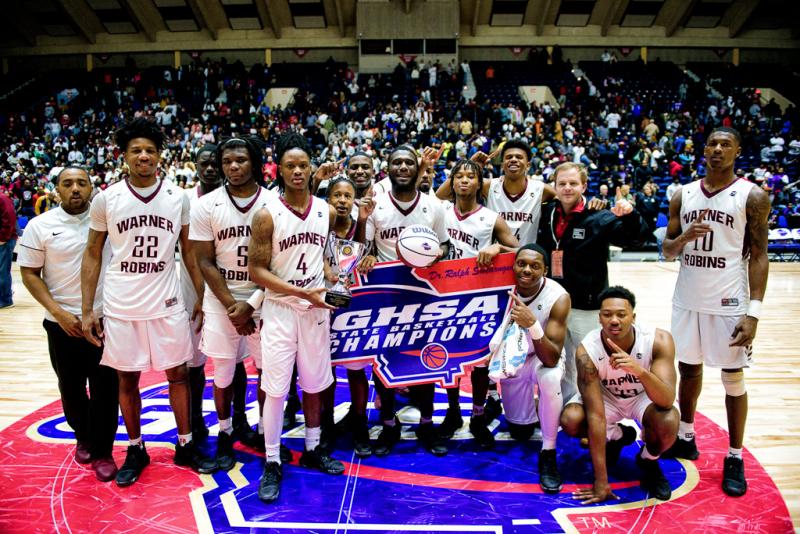 4A Boys - Upson-Lee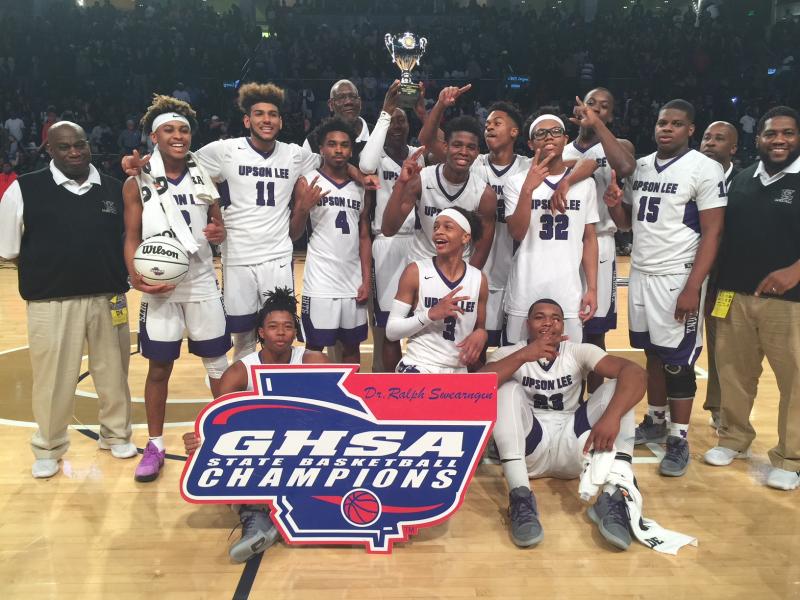 3A Boys - Greater Atlanta Christian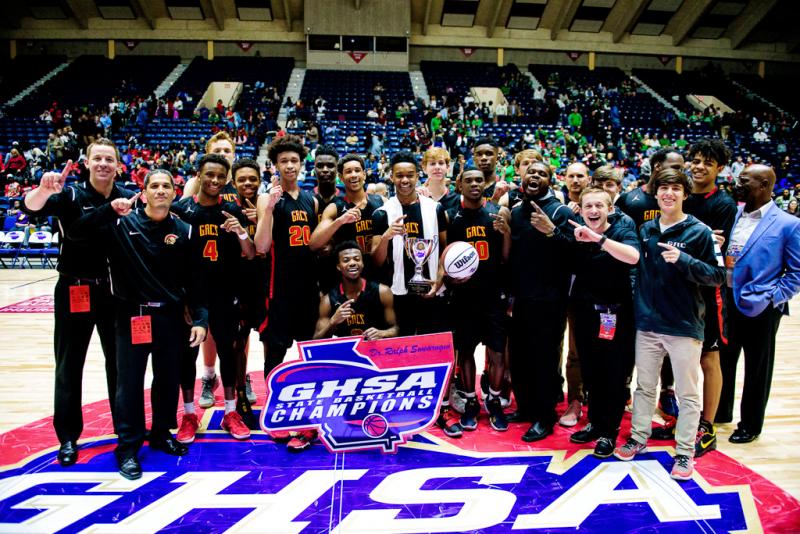 2A Boys - Thomasville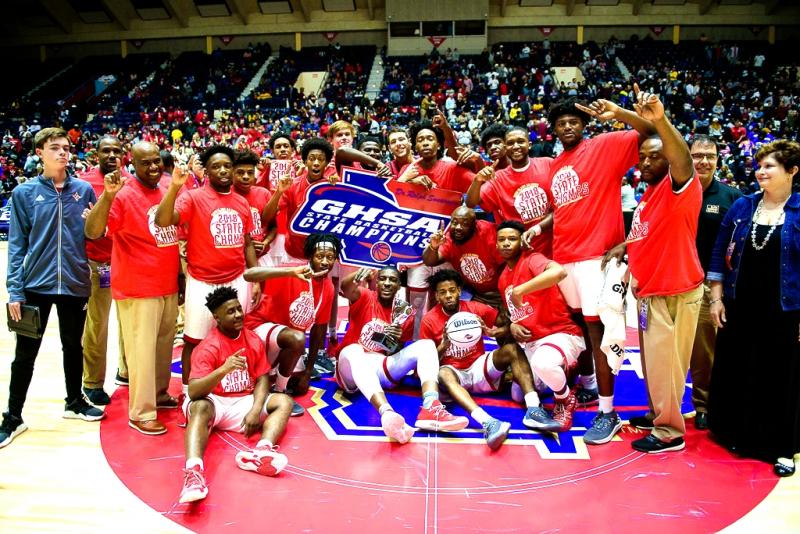 A Public Boys - Wilkinson County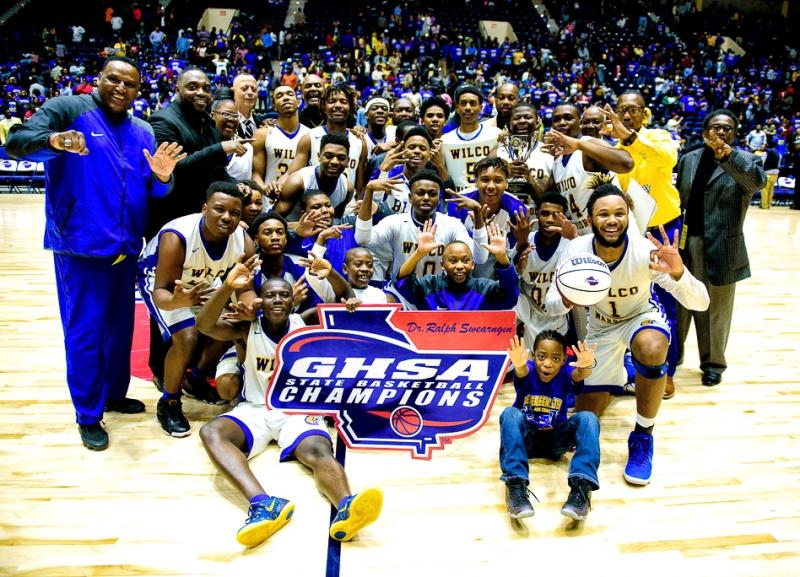 A Private Boys - Aquinas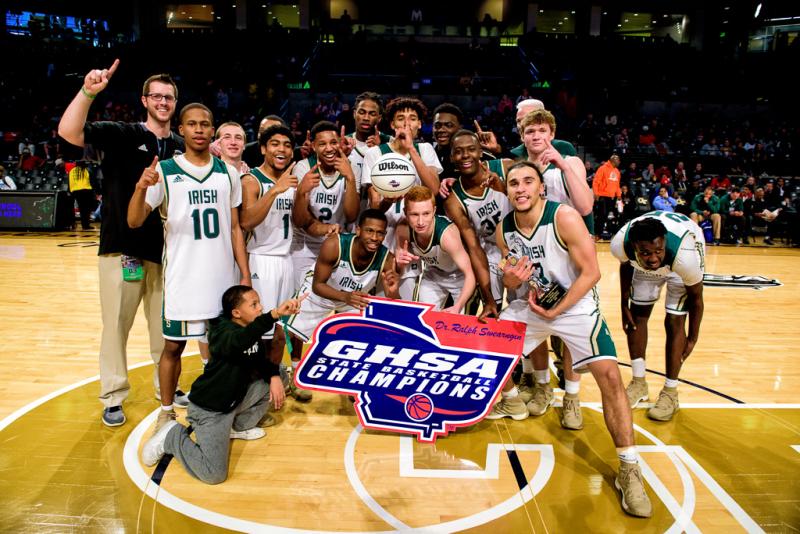 7A Girls - Westlake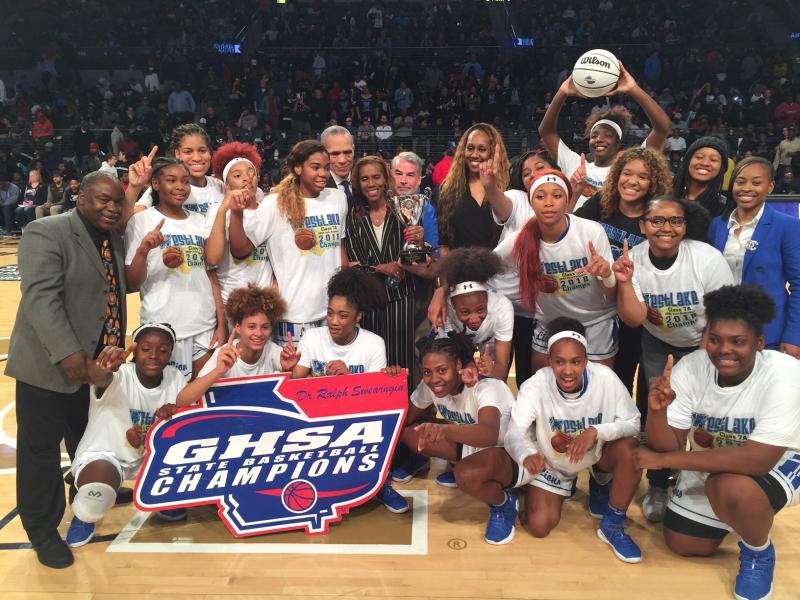 6A Girls - Lovejoy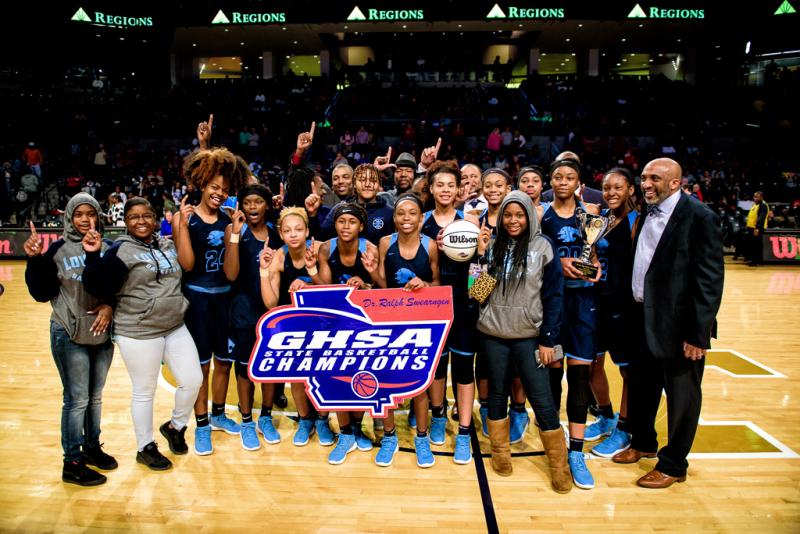 5A Girls - Buford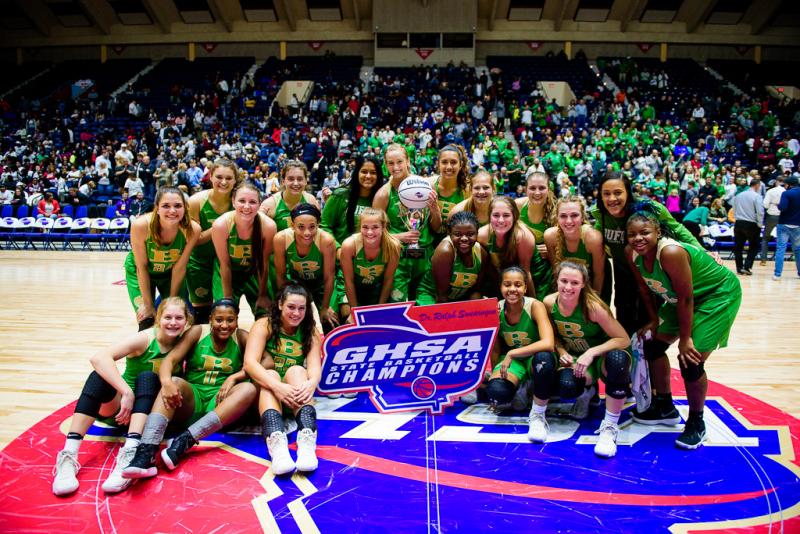 4A Girls - Spalding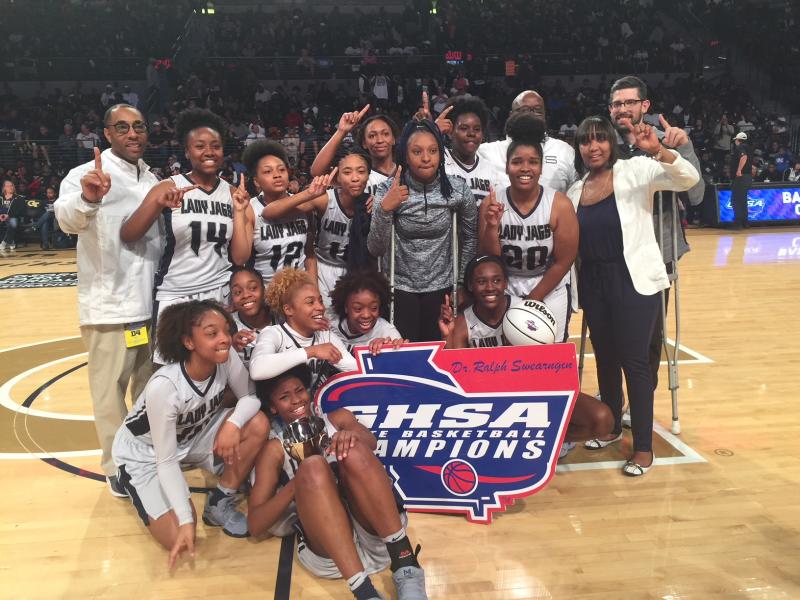 3A Girls - Johnson-Savannah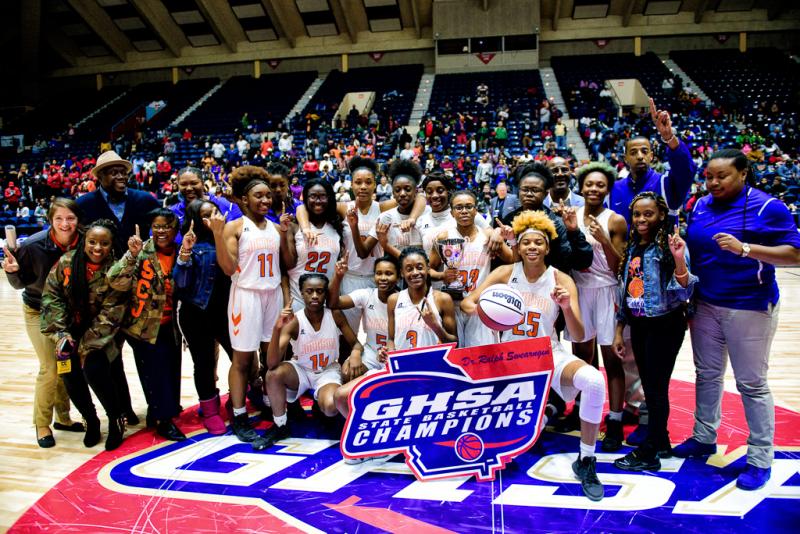 2A Girls - Laney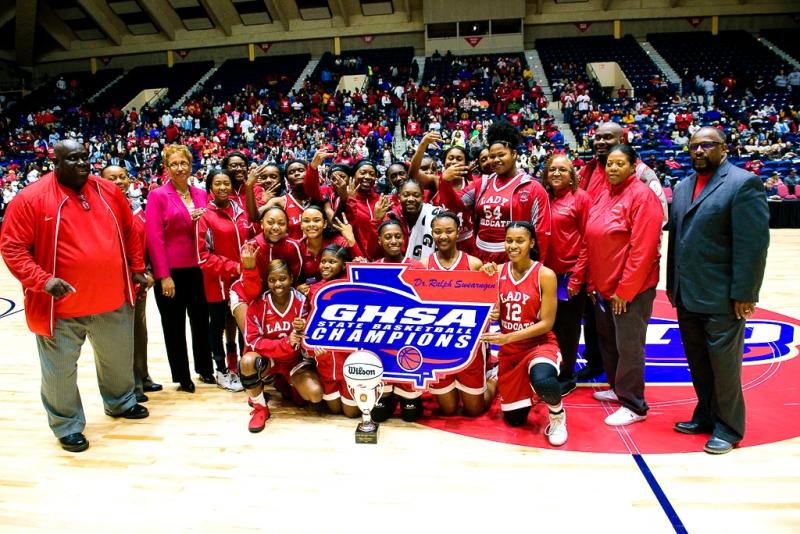 A Public Girls - Greenville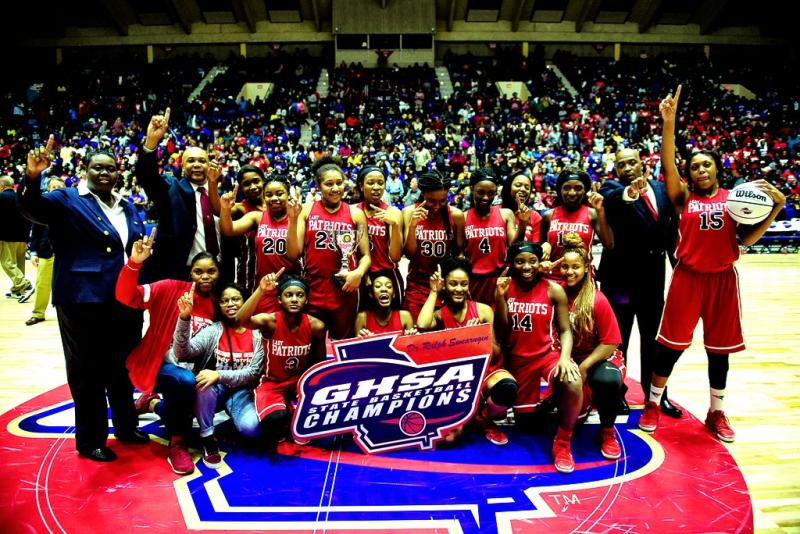 A Private Girls - Wesleyan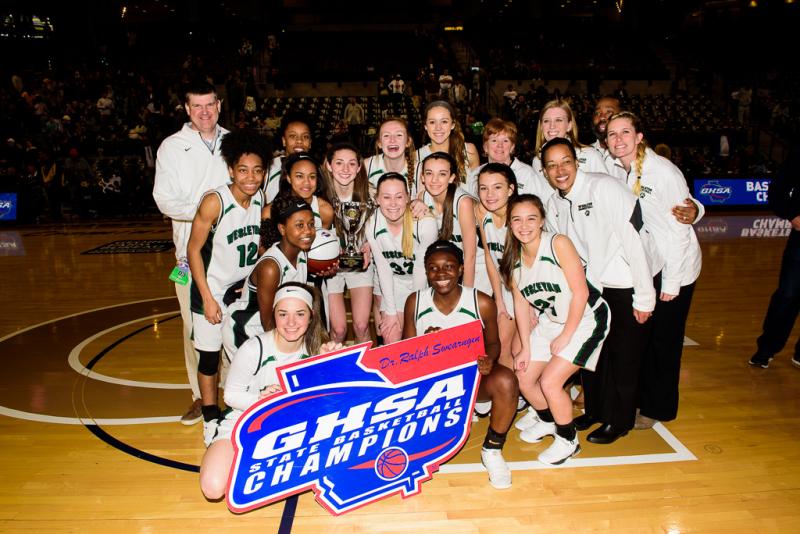 AAASP Wheelchair - Houston County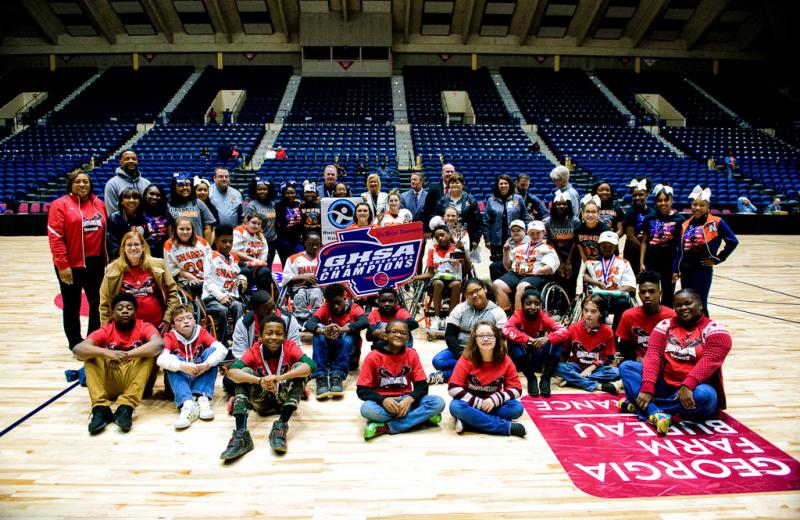 Photos courtesy of Ty Freeman