Congratulations to Northside-Columbus, the winner of the 2015 GHSA Riflery State Championship presented by Georgia Army National Guard on Sat., April 4th at the Pool International Shooting Complex on Ft. Benning.  
Northside scored 1,153 for the team title following closely by runner-up East Coweta (1,152) and Lee County (1,151). Only seven points separated the top six teams in the highly competitive field.  
Rosemary Kramer of Upson Lee was the individual state champion with a total of 396.4, edging Veronica Leggett of Columbus (394.1), who tied the GHSA's state record with 296 during the qualifying round.
Team Winners
1.
Northside, Col. - 1,153
Coach Richard Brewer

Cason Borum   291

Shelby Huber  290

Jade Gallahair   288

Hunter Gallahair   284

Andrew Rogers   278

2.
East Coweta - 1,152

Coach Peter Merrill

Alex Wright  294

Glen Lauzon  289

Charles Mathews  285

John Satterfield   284

Nate  Peterson    283

3.
Lee County - 1,151

Coach Al Schuette

Henry Brown  291

Courtney Weekley   289

Katelyn Howell  287

Madisyn Haire  284

James Roberts   279

 
Individual Winners
1. Rosemary Kramer, Upson-Lee - 396.4
2. Veronica Leggett, Columbus - 394.1*
3. Brianna Shelton, Winder-Barrow - 393.4
* Leggett tied the State Record of 296 in the qualifying round
Northside, Columbus - Team Winner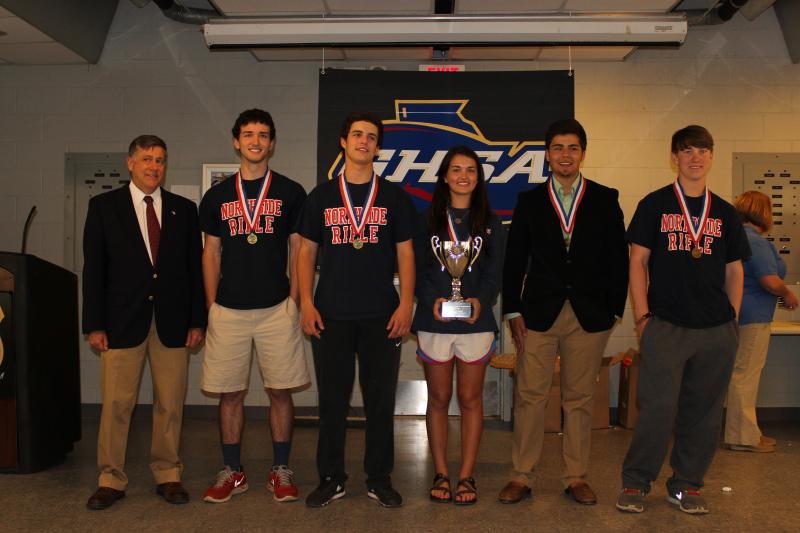 ---
Individual Winners
Center – Gold Medalist Rosemary Kramer of Upson-Lee
Left – Silver Medalist Veronica Leggett of Columbus
Right – Bronze Medalist Brianna Shelton of Winder-Barrow
(Photos by John Skinner)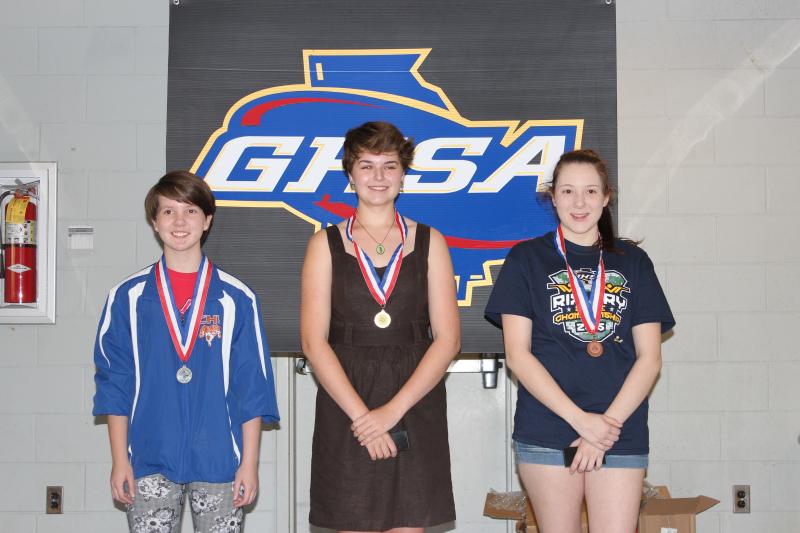 ---