The GHSA Cheerleading State Championships were held Nov. 13-14 at the Columbus Civic Center.  State Champions were:  Lambert, Northgate, Carrollton, Pierce Co., Coosa, Commerce, Mt. Paran and Johns Creek.  
View past state champions
. 
Appreciation goes Pam Carter, GHSA Cheerleading Coordinator, and the hard working Columbus cheerleading championship staff, judges, volunteers, sponsors, Columbus Civic Center, Columbus Sports Council and the Columbus State University Cheerleaders for a successful event. Pam Carter will be inducted into the Chattahoochee Valley Sports Hall of Fame later this year for her contribution to the growth of the sport of cheerleading.
A Private - Mt. Paran Christian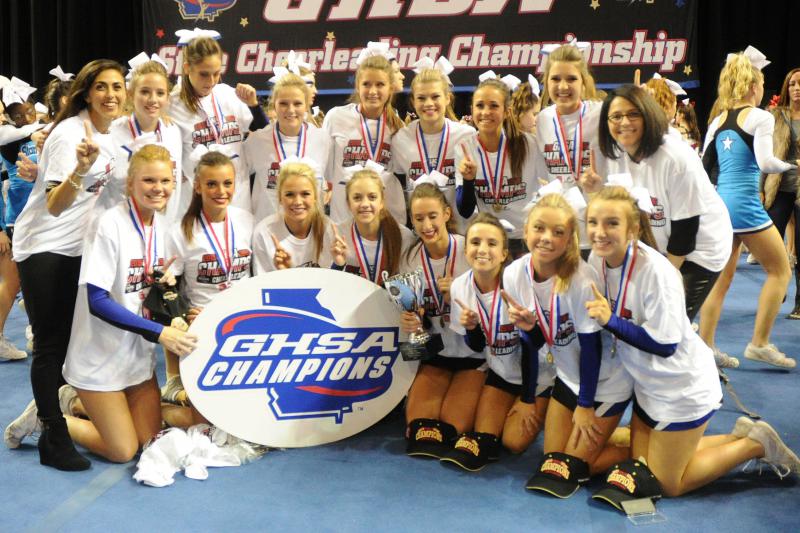 A Public - Commerce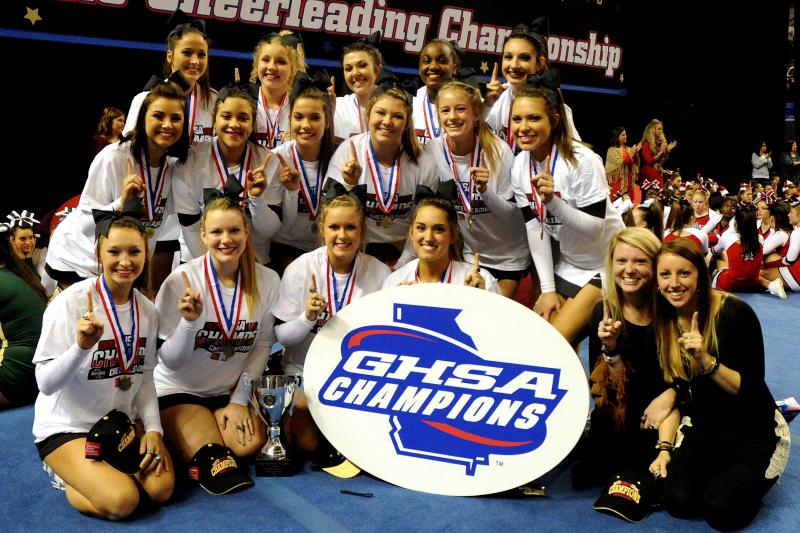 AA - Coosa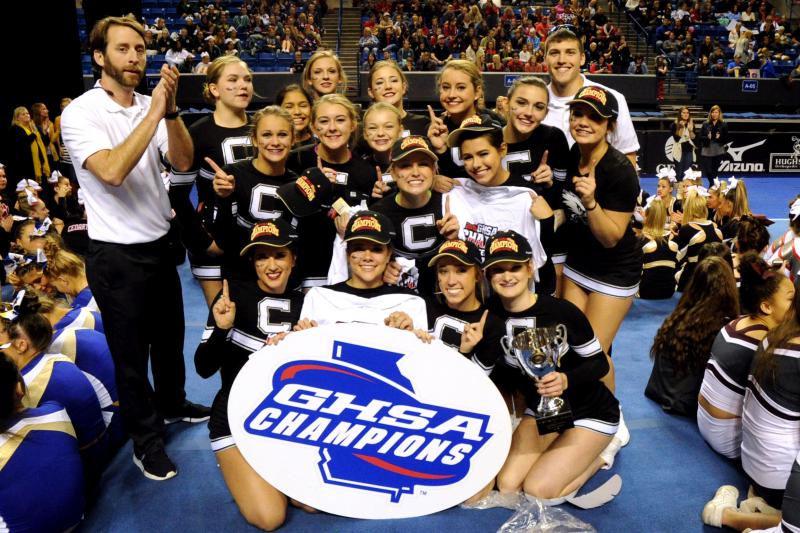 AAA - Pierce County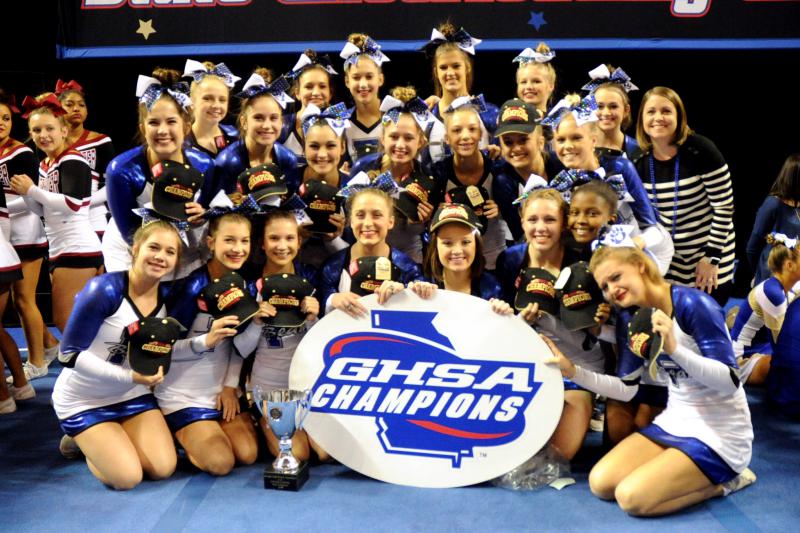 AAAA - Carrollton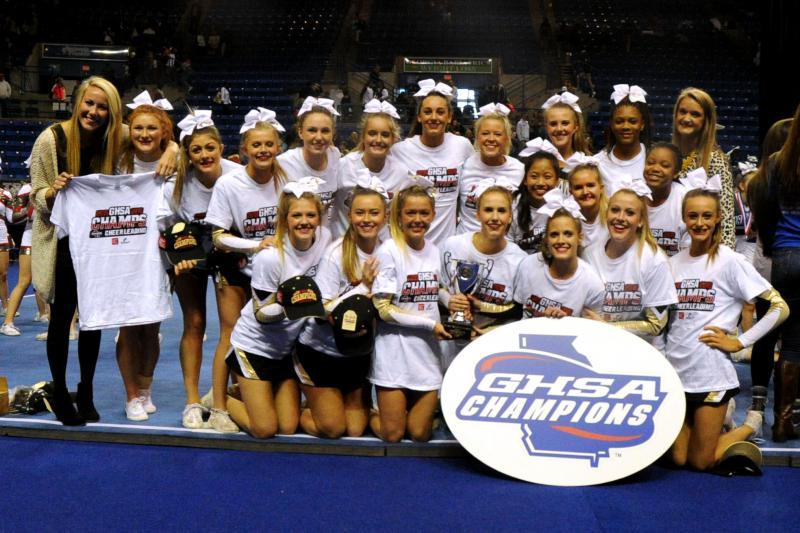 AAAAA - Northgate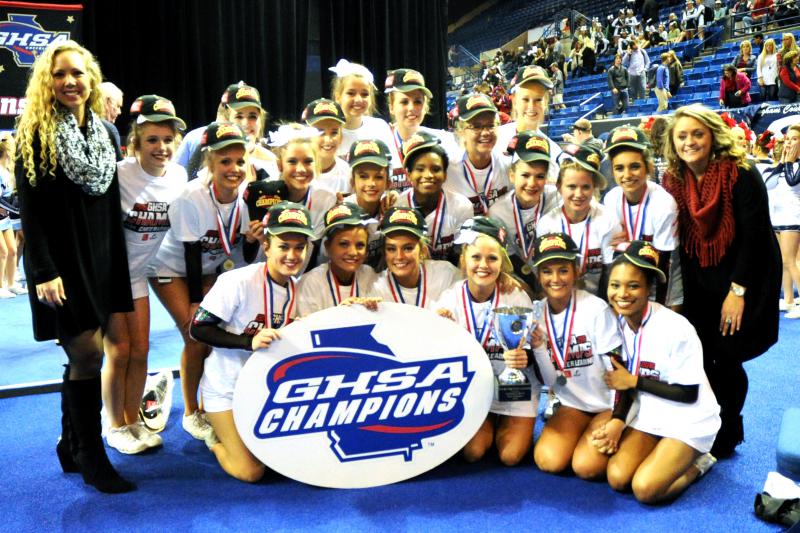 AAAAAA - Lambert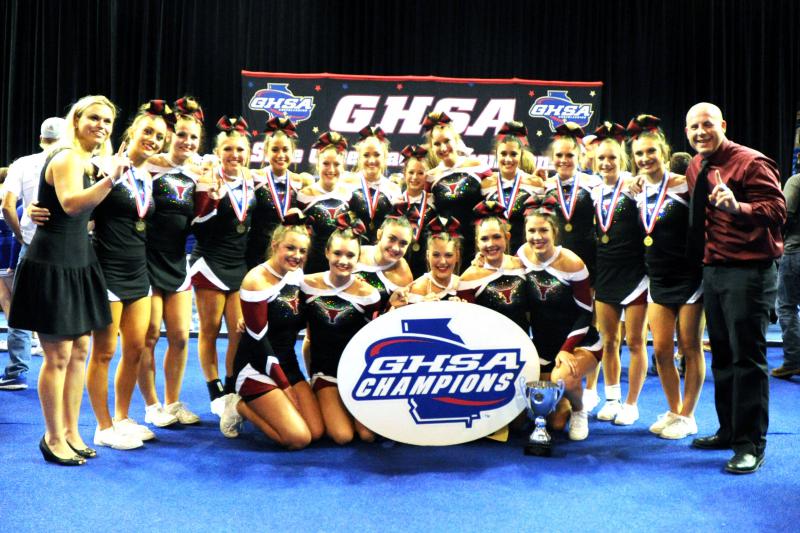 COED - Johns Creek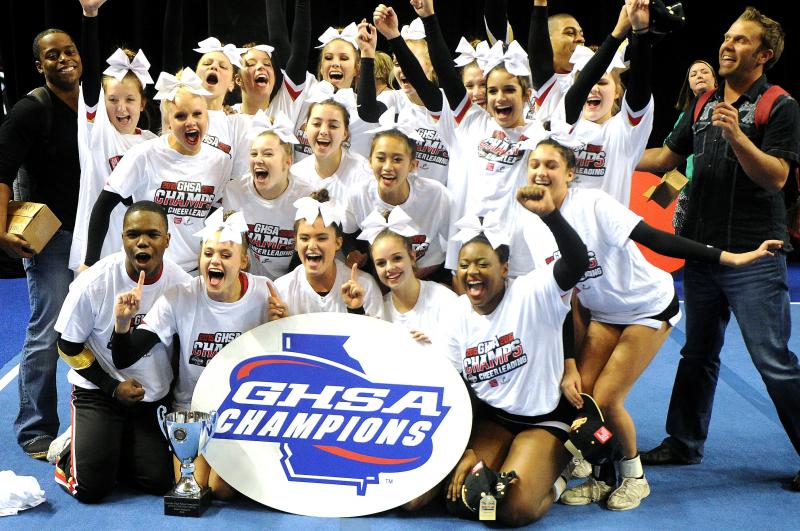 Photos
Action photos by Georgia Photographics may be purchased online at 
GHSAPhotos.com
Merchandise
State championship merchandise by TeamIP is available for purchase online at
ShopGHSA
.