The GHSA Swimming & Diving State Championships were held Feb. 2-4 at the Georgia Tech Aquatic Center.  Congratulations to State Champions:  6A-7A - Walton (Girls) & Brookwood (Boys); 1A-5A - Marist (Girls) & St. Pius (Boys).  View past state champions.
Much appreciation goes to Meet Directors Franke Marsden and Matt Murphy, GHSA rep Andy Cowart, Georgia Tech Aquatic Center staff, NFHS Network, officials, sponsors and all the volunteers that worked hard to host a successful championship event.
View Complete Results
Class 1A-5A Results  
Class 6A-7A Results
6A-7A Boys - Brookwood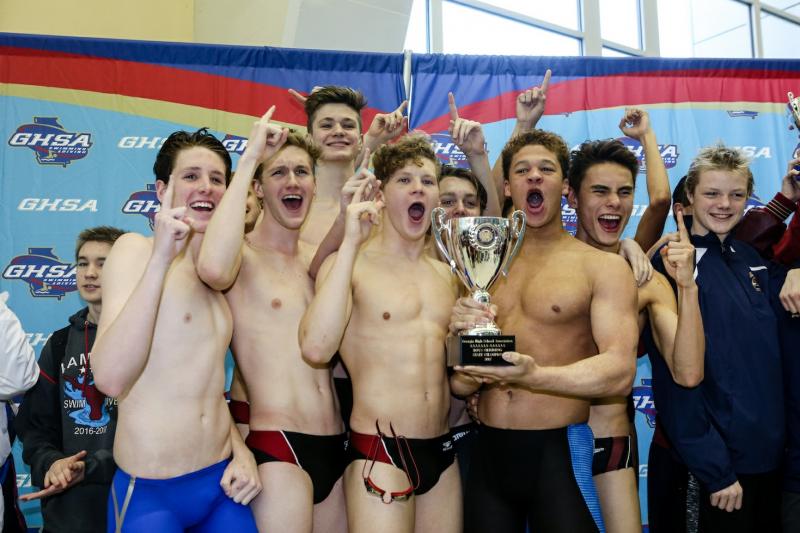 6A-7A Girls - Walton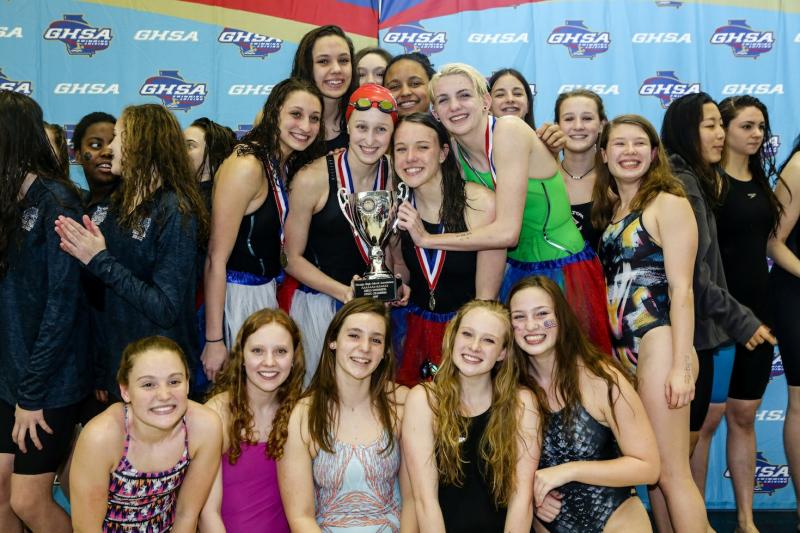 A-5A Boys - St. Pius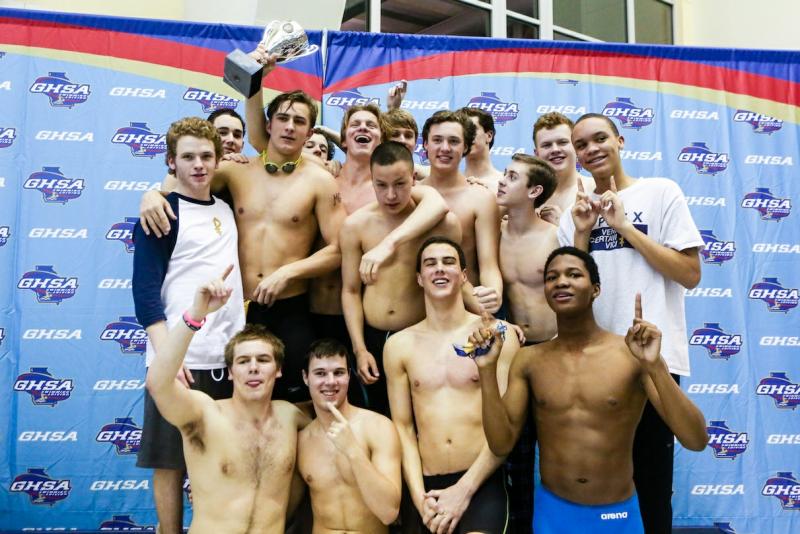 A-5A Girls - Marist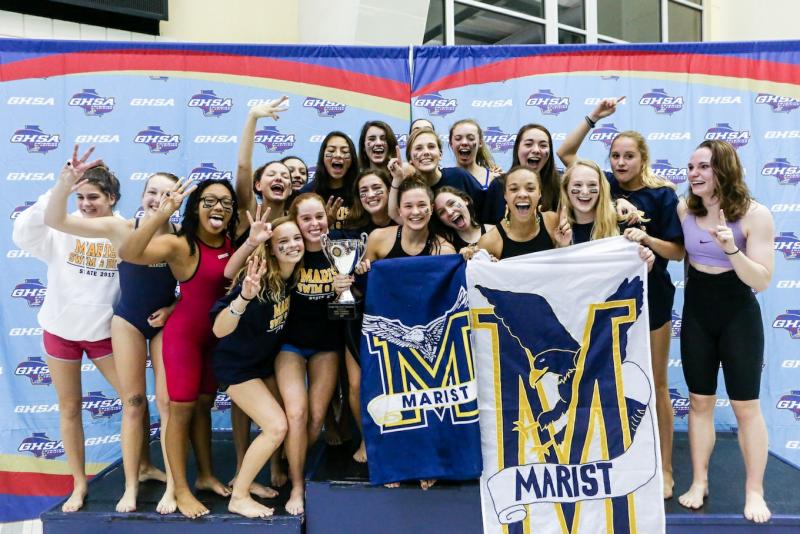 Photos courtesy of River Oak Photography.
Video
Free on demand viewing is available three-days after the event and DVDs can be ordered at NFHSNetwork.com/GHSA.  
Photos
Action photos captured by River Oak Photography are available online at riveroakphotography.com. Write to orders@riveroakphotography.com with questions.
Merchandise
State championship merchandise can be ordered at Team IP.