The GHSA Volleyball State Championships presented by Mizuno were held Sat., Oct. 29 at Marietta HS and Holy Innocents'.  The 2016-17 State Champions were:  Walton, Harrison, Buford, Blessed Trinity, Westminster, St. Vincent's and Calvary Day.
It was a first-time volleyball state championship for St. Vincent's.  Harrison and Westminster returned to state title form, since they last won in 2006 and 2008, respectively. Repeat state champs were Walton (11), Buford (2), Blessed Trinity (6) and Calvary Day (2).   View complete past champion history. 
Watch the championship matches on NFHSNetwork.com/GHSA  free on demand three days after the event.  DVDS available to order at NFHS Network - High School Happens Here.  Order action photos at  theathleticimage.com. (Championship photos by Cecil Copelend and Dennis Carter.)
Appreciation goes to championship site hosts Marietta HS and Holy Innocents' and their hard working staffs, volunteers, officials, GHSA staff, fans and corporate partners, who made this championship event a big success.
Click here to view the Playoff Brackets.
Click here to view the Championship Brackets.
A - Calvary Day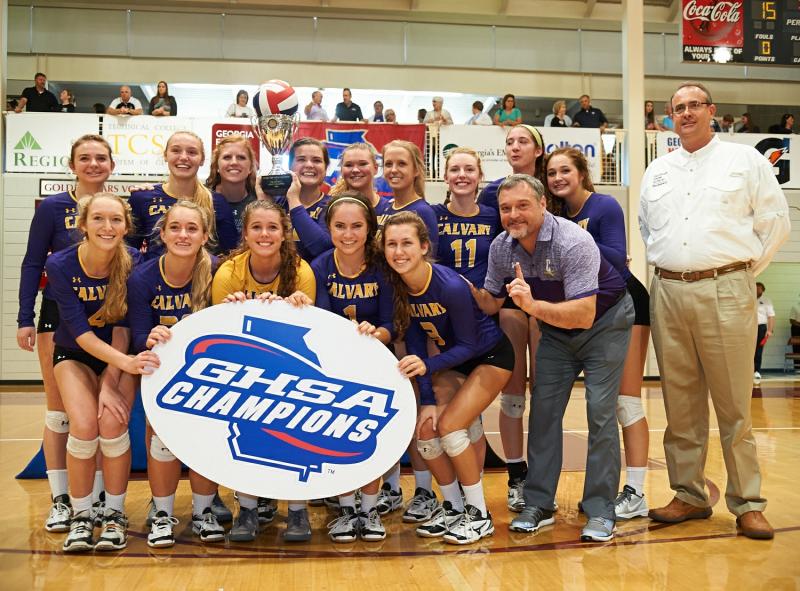 2A - St. Vincent's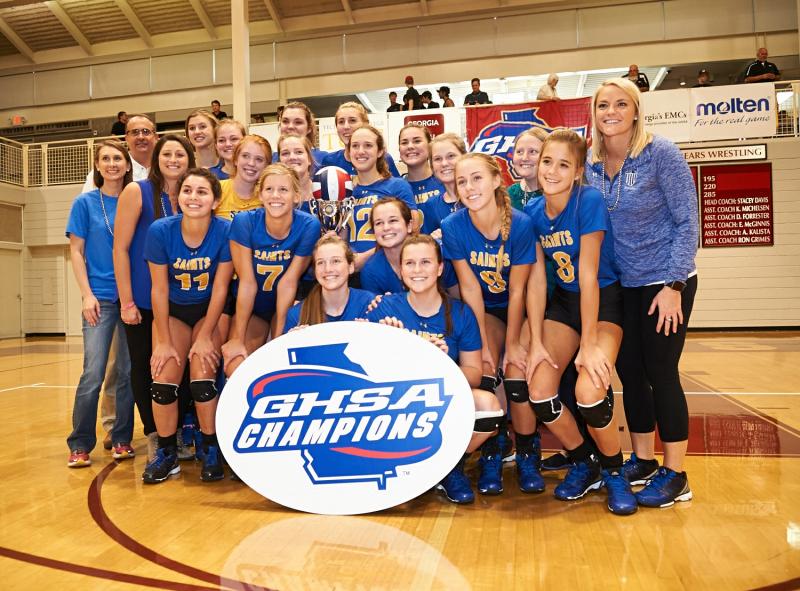 3A - Westminster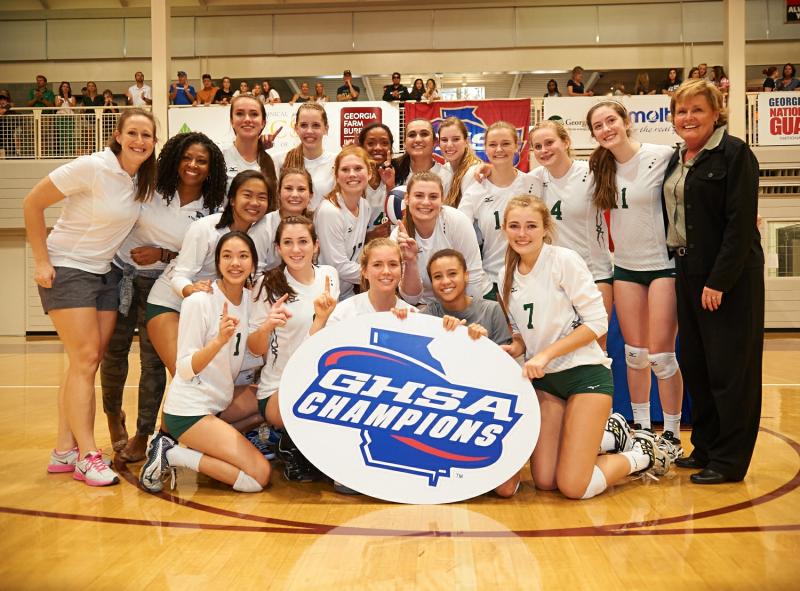 4A - Blessed Trinity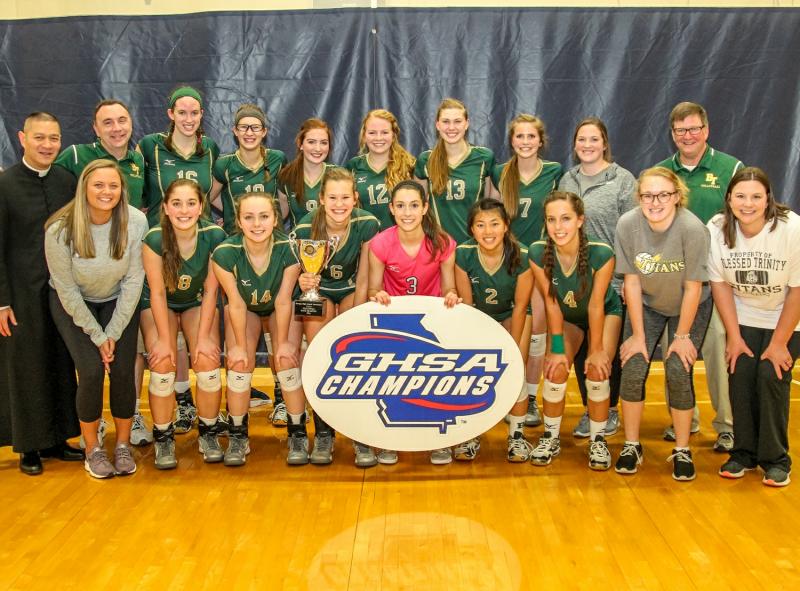 5A - Buford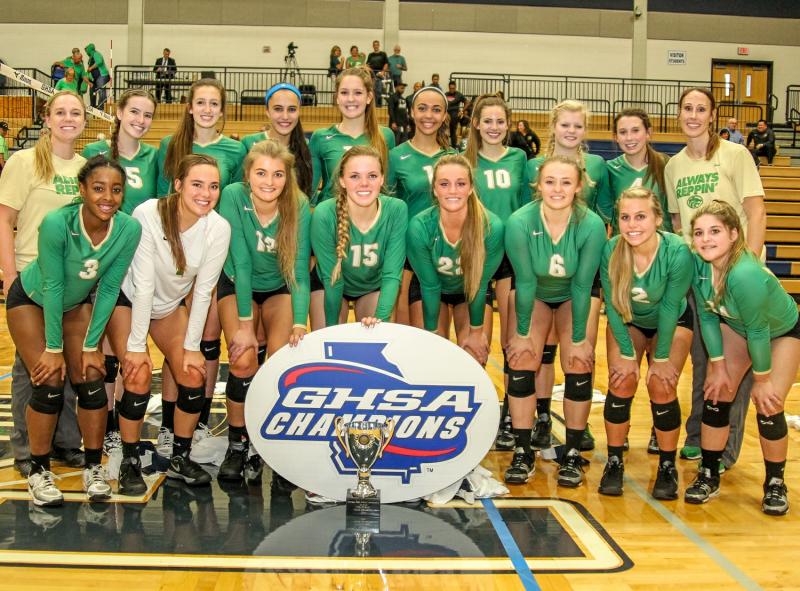 6A - Harrison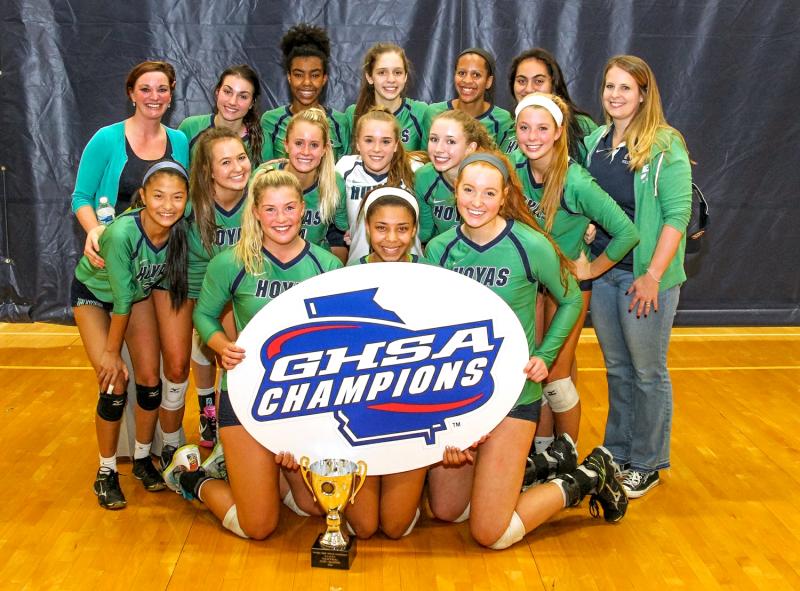 7A - Walton