The 2017 GHSA Baseball State Championships presented by Mizuno were held May 24-29 at State Mutual Stadium (Home of Rome Braves) and Grayson Stadium (Home of Savannah Bananas). Congratulations to state champions: Etowah, Pope, Loganville, Marist, North Hall, Jeff Davis, Schley County and Savannah Christian.  First time titles were earned by Etowah, North Hall and Savannah Christian.  View past champions. 
Much appreciation goes to Rome Braves and Savannah Bananas event staffs, who provided a very enjoyable experience for teams and spectators.  Thank you to our presenting sponsor Mizuno, umpires, GHSA officials, corporate partners and fans that supported these games.
A Public - Schley County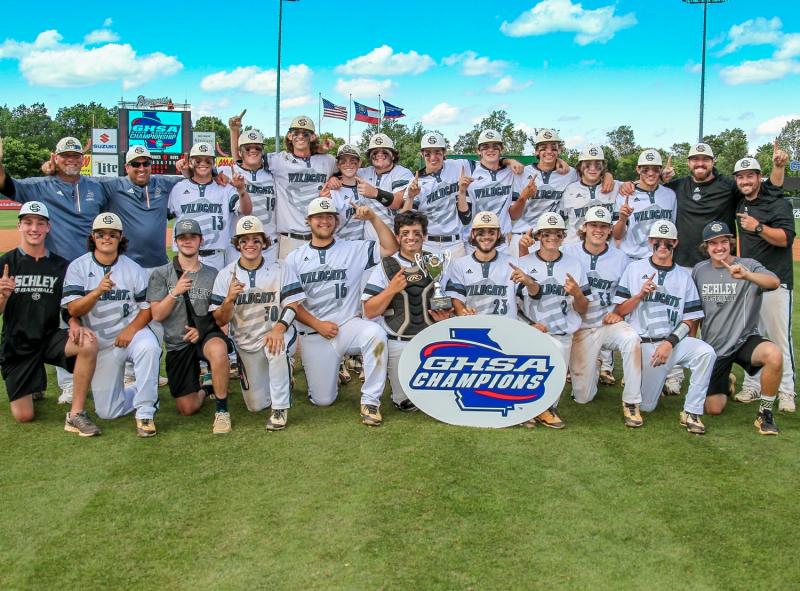 A Private - Savannah Christian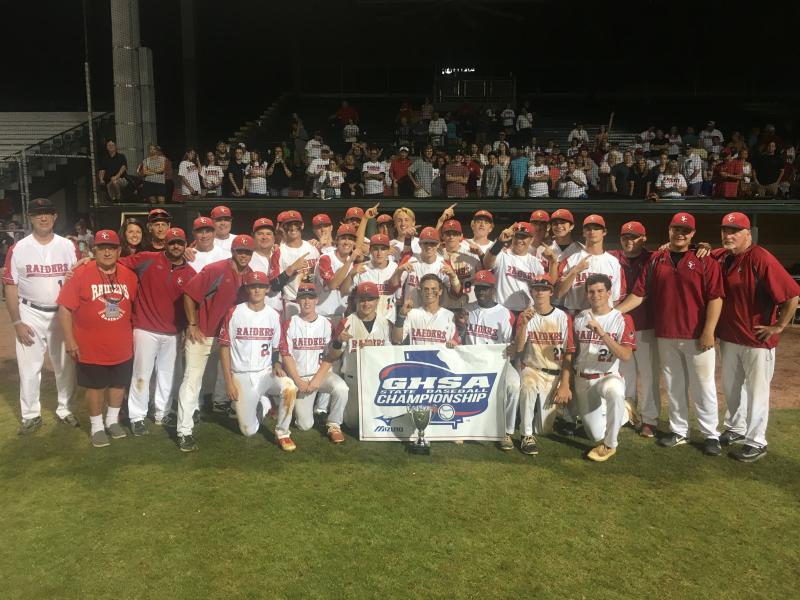 2A - Jeff Davis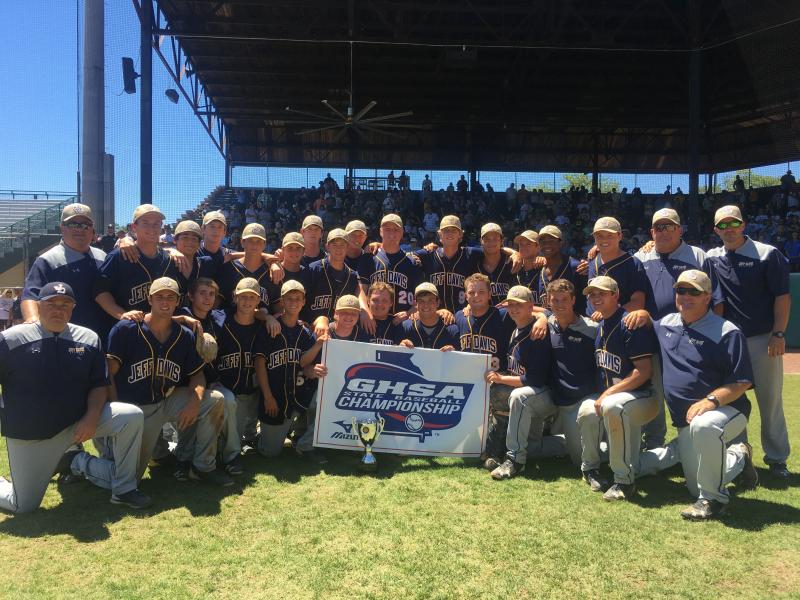 3A - North Hall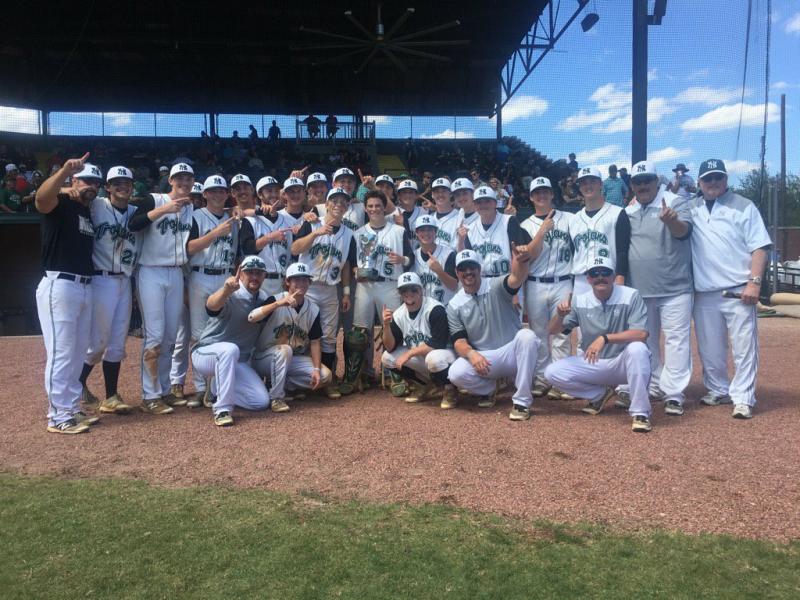 4A - Marist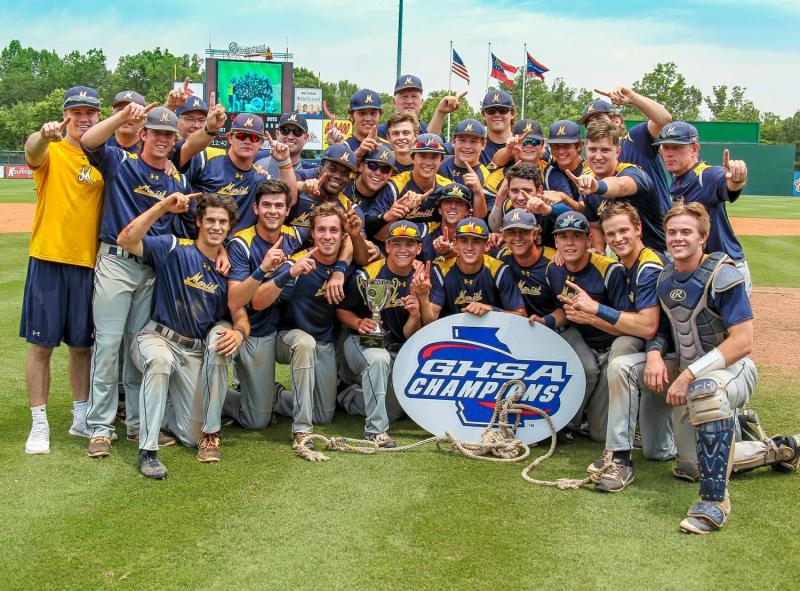 5A - Loganville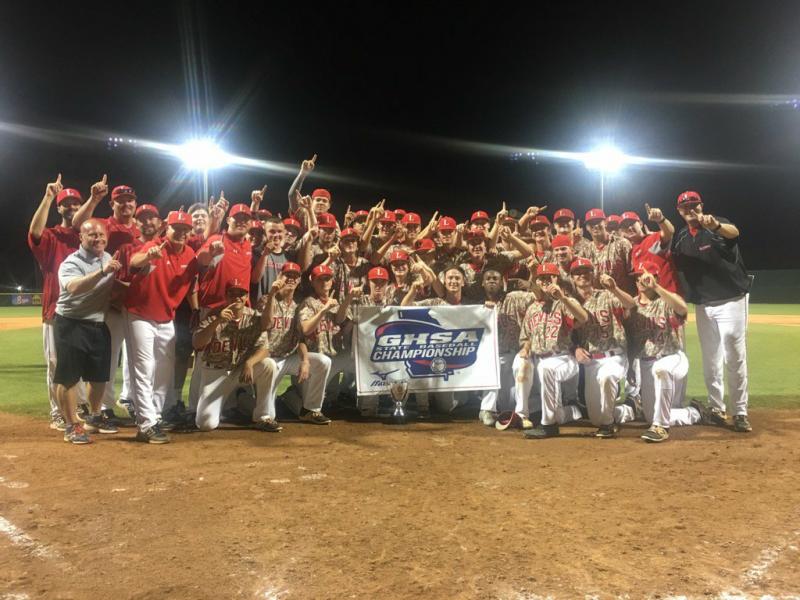 6A - Pope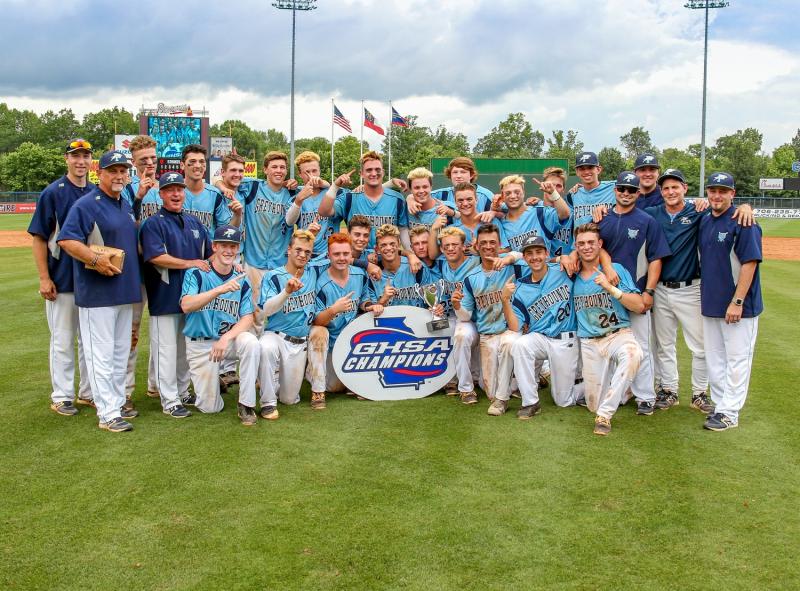 7A - Etowah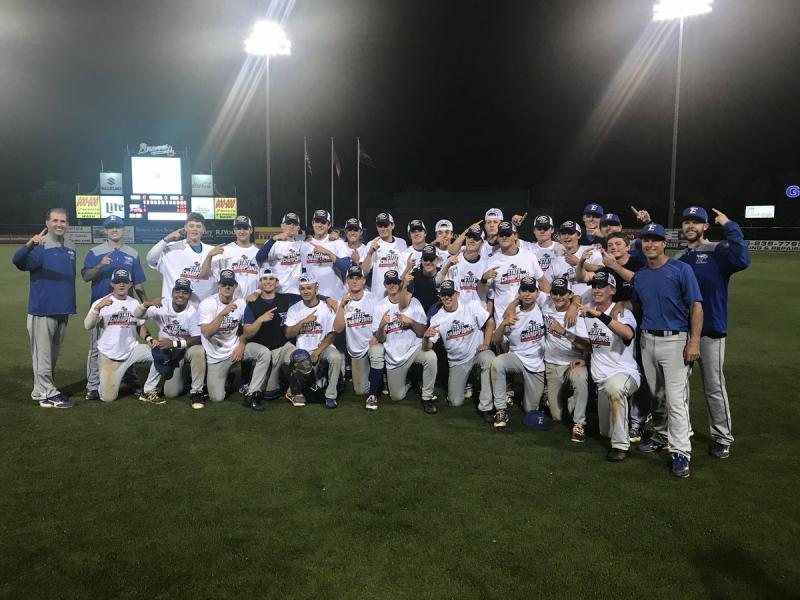 Results 
Class 7A
Etowah 4-5, Woodstock 1-4
Class 6A
Pope 2-5, Lee Co. 1-1
Class 5A
Loganville 3-3, Wayne County 0-2
Class 4A
Marist 1-7-4, Blessed Trinity 11-2-3
Class 3A
North Hall 9-6, Pierce County 2-0
Class 2A
Jeff Davis 4-7, Elbert County 1-6
Class A Public
Schley County 6-12, Gordon Lee 0-3
Class A Private
Savannah Christian 5-5, Tattnall Square 2-4
Event Program
Produced by ScoreAtlanta.  
Click here for Rome program 
Click here for Savannah program
Video
DVDs can be ordered at NFHSNetwork.com. NFHS Network - High School Happens Here!
Merchandise
State championship merchandise is available online by Team IP. 
Brackets
Click here