The 2018 GHSA Baseball State Championships, presented by Mizuno, were held on May 21-24 at four host stadiums, which are home to the Rome Braves, University of Georgia, Savannah Bananas and Mercer University.  Rainy weather forced several changes to the schedule as we went along and the GHSA would like to thank the fans, players and schools for their patience in getting these finals played despite the obstacles thrown at us by Mother Nature.  Congratulations to the 2018 State Champions: Parkview, Pope, Loganville, Jefferson, Lovett, Benedictine, Gordon Lee and Tattnall Square.   View past champions. 
Much appreciation goes to Rome Braves, Savannah Bananas, UGA and Mercer University event staffs, who provided a very enjoyable experience for teams and spectators.  Thank you to our presenting sponsor Mizuno, umpires, GHSA officials, corporate partners and fans that supported these games.
A Public - Gordon Lee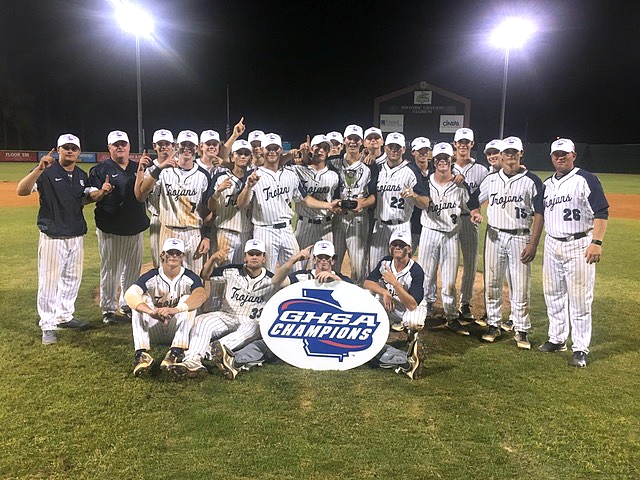 A Private - Tattnall Square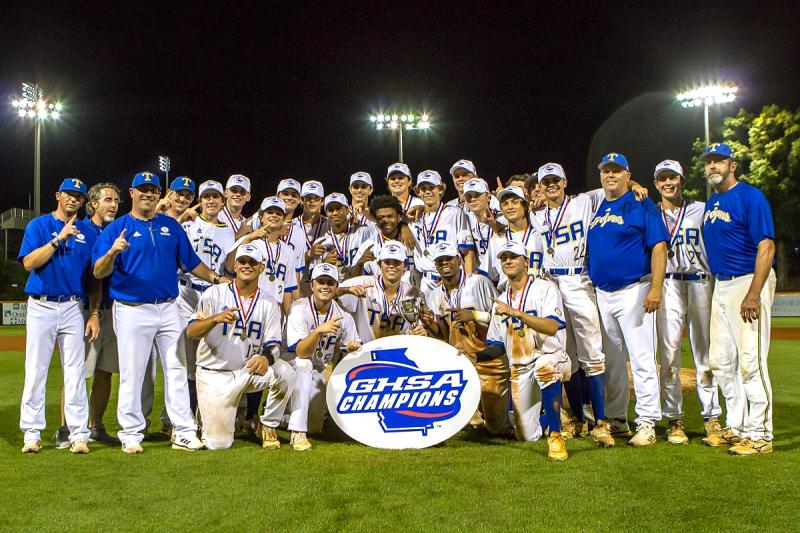 2A - Benedictine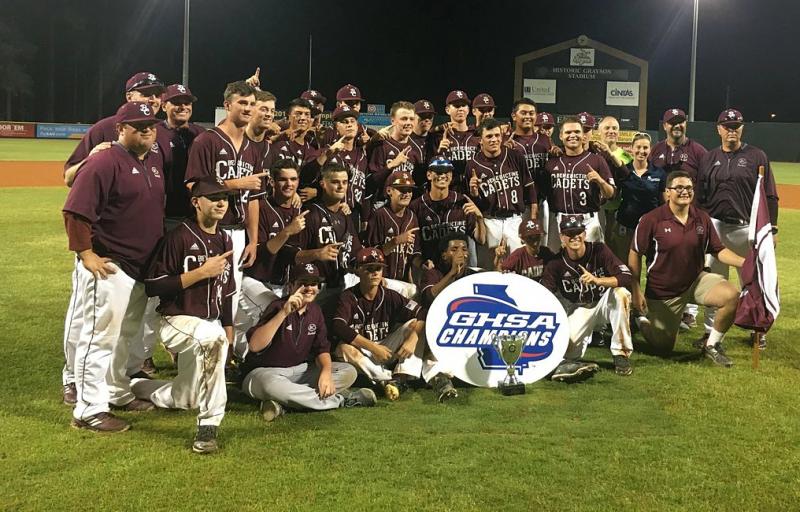 3A - Lovett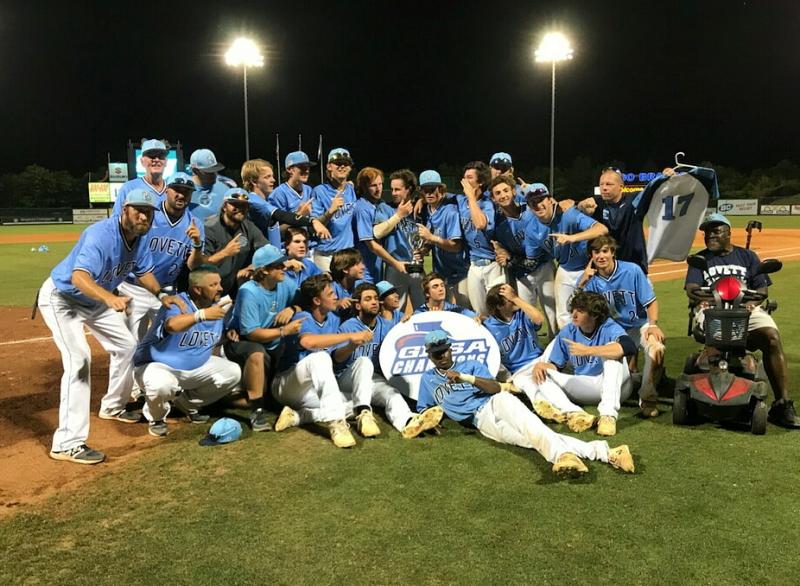 4A - Jefferson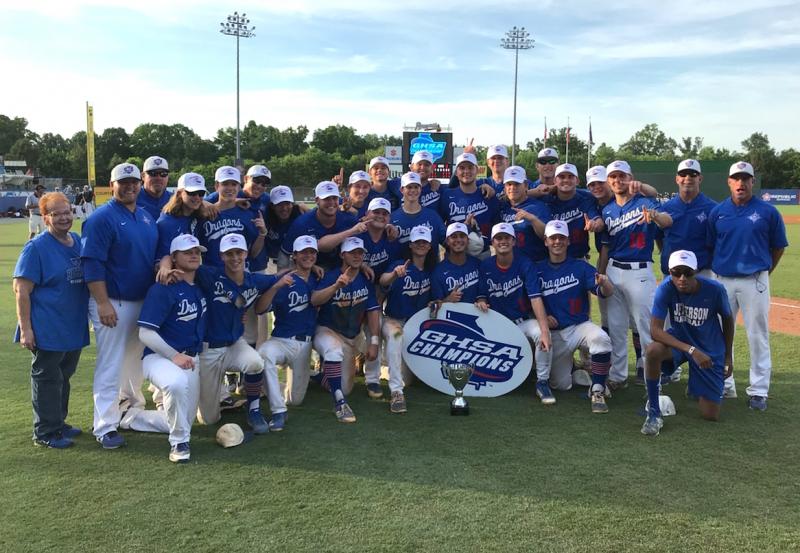 5A - Loganville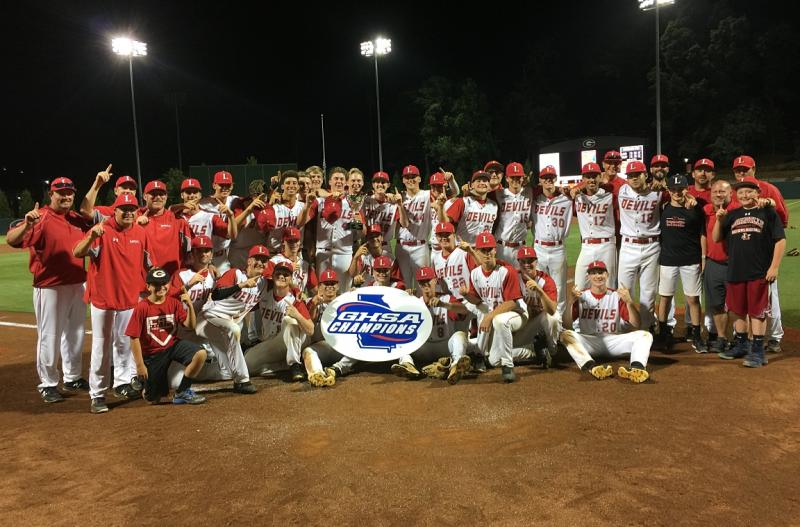 6A - Pope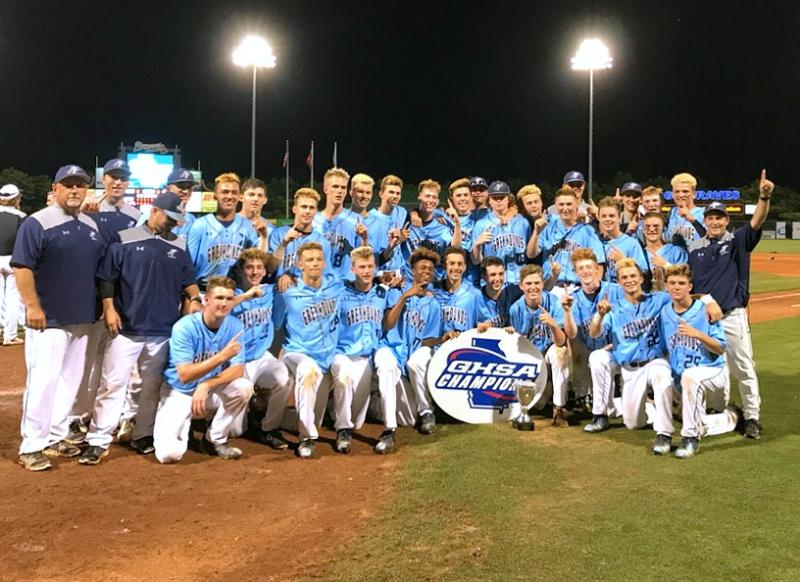 7A - Parkview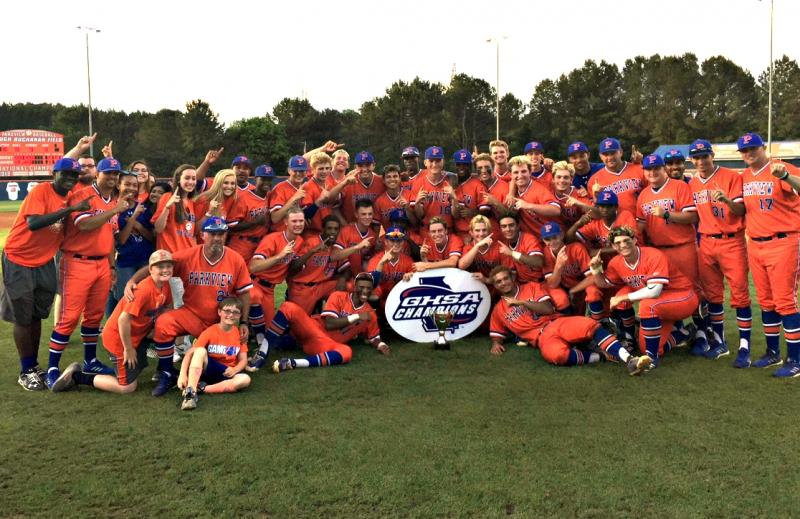 Results 
Class 1A Private - Tattnall Square 11,5 over Prince Avenue 0,2
Class 1A Public - Gordon Lee 10,7 over Telfair County 0,1
Class 2A - Benedictine 6,3 over Berrien 3,0
Class 3A - Lovett 2,7,2 over Westminster 6,6,0 
Class 4A - Jefferson 5,3,6 over Cartersville 4,9,3
Class 5A - Loganville 13,3 over Buford 3,2
Class 6A - Pope 9,8,10 over Allatoona 11,4,2
Class 7A - Parkview 3,5 over Mill Creek 1,2
Video
DVDs can also be ordered at NFHSNetwork.com. NFHS Network - High School Happens Here!
Brackets
Click here