It was a tremendous two days at the 2018 GHSA Tommy Guillebeau State Football Championships, presented by Georgia Farm Bureau Insurance, on December 11-12 at 

the Mercedes-Benz Stadium. 

 Congratulations to state champs:  Milton, Lee County, Bainbridge, Blessed Trinity, Cedar Grove, Heard County,  Clinch County and Eagles Landing Christian Academy.
Much appreciation goes to many outstanding groups and individuals behind the scenes, whose professional, tireless work made this event a big success.  Thank you:  Mercedes-Benz Stadium, Georgia Public Broadcasting, Georgia Farm Bureau Insurance, GHSA staff, Earl Etheridge with Savannah crew, ScoreAtlanta, Sports Medicine South / Gwinnett Medical Center, Georgia News Network and statewide radio crew, West Georgia Sports Information Services, TeamIP, Wilson, NFHS Network, all our valuable sponsors, Teams of the Decade honorees, statewide media, staff photographers (Cecil & Bruce), game officials (#becomeanofficial), fans, bands, cheerleaders, teams 

and school communities. Special thanks to Ginny Needham, our MBS event coordinator. 
Championship Results
Dec. 11
A Public: Clinch County (13-1) 27, Irwin County (13-1) 20
3A: Cedar Grove (14-1) 14, Peach County (12-3) 13
5A: Bainbridge (10-5) 47, Warner Robins (12-3) 41, 3ots
6A: Lee County (15-0) 14, Northside, Warner Robins (9-6) 0
Dec. 12
A Private: ELCA (13-1) 44, Athens Academy (13-1) 17
2A: Heard County (13-2) 27, Rockmart (14-1) 6
4A: Blessed Trinity (15-0) 23, Cartersville (14-1) 9
7A: Milton (13-2) 14, Colquitt County (14-1) 13
A Public - Clinch County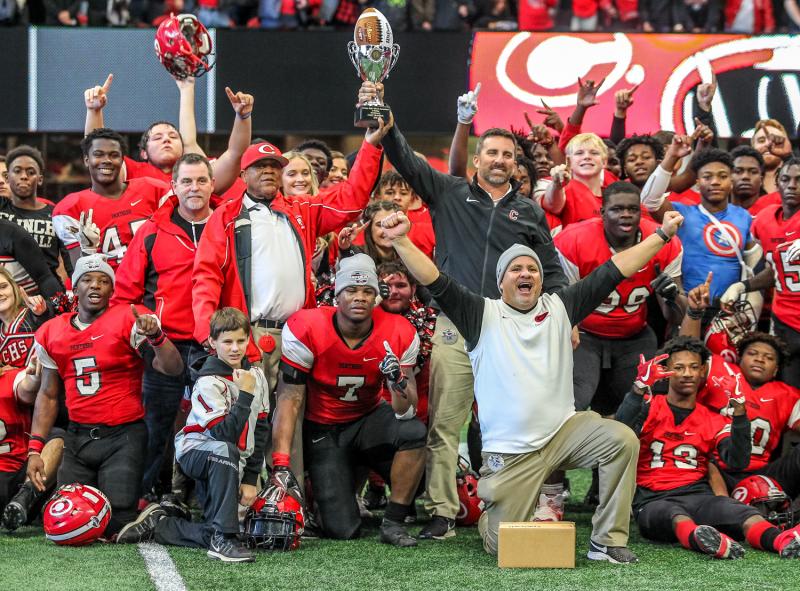 A Private - ELCA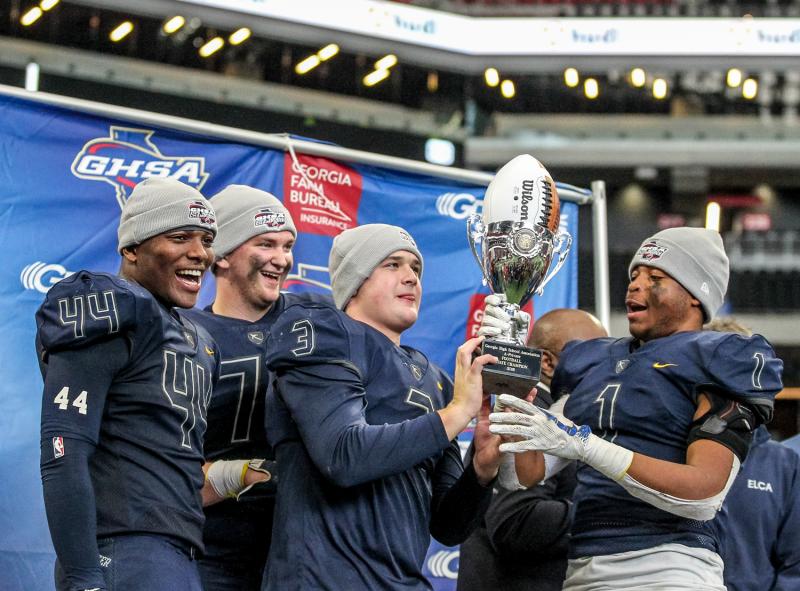 2A - Heard County

3A - Cedar Grove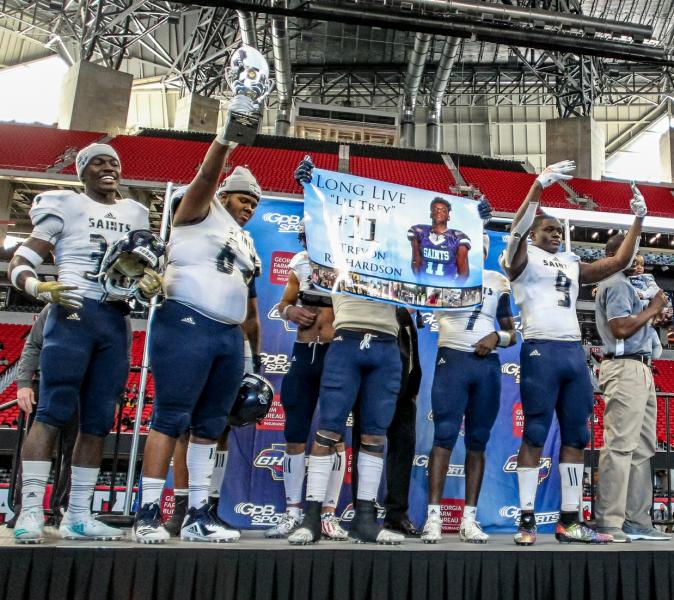 4A - Blessed Trinity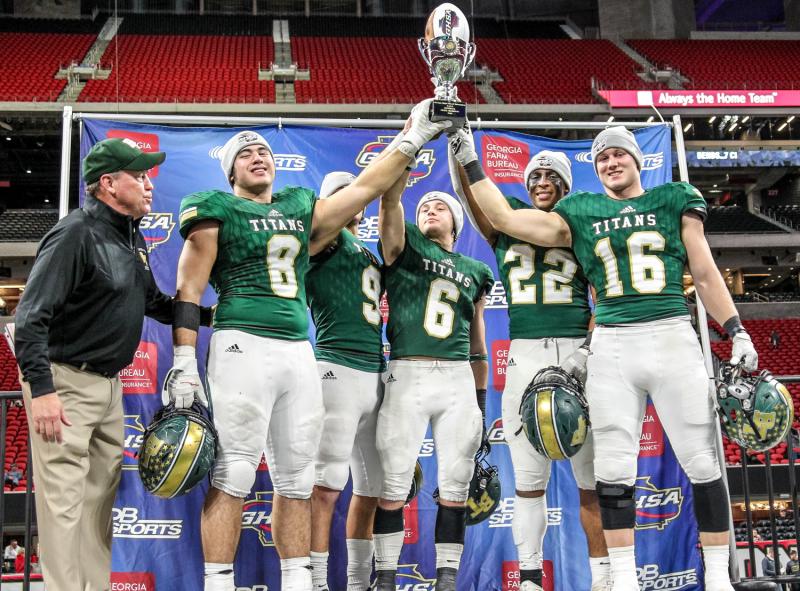 5A - Bainbridge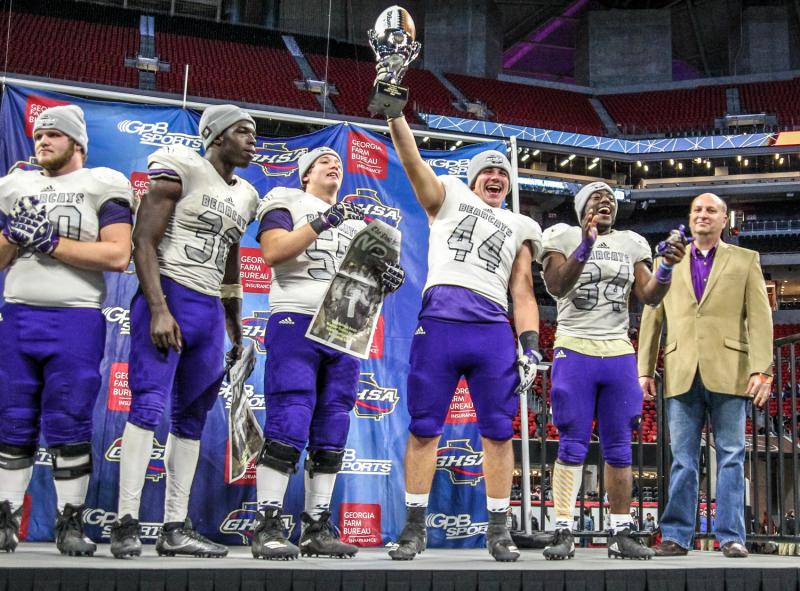 6A - Lee County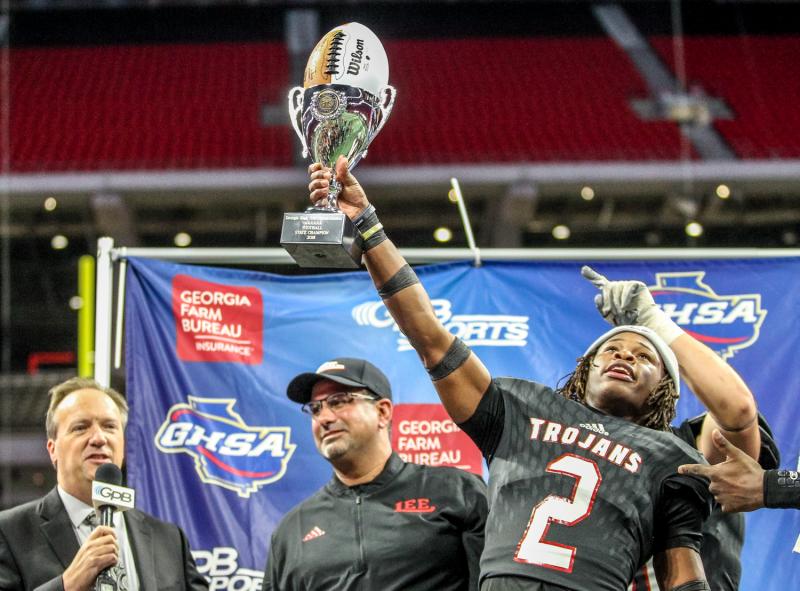 7A - Milton