Congratulations to the 2019 GHSA/Tommy Guillebeau Football State Champions, presented by Georgia Farm Burea Insurance on December 13-14 at Georgia State University Stadium:  Irwin County, ELCA, Dublin, Cedar Grove, Blessed Trinity, Buford, Harrison and Marietta.  Thanks to all the fans, teams, players, coaches, bands, cheerleaders, school administrators, GSU staff, GHSA staff, GPB TV crew, GNN radio crew, officials, sponsors, TeamIP, media,  official photographers, Earl Etheridge's team, PA announcers, PantherVision and many more who worked diligently behind the scenes for a very successful two-day event.
Championship Results
Dec. 13 
A Private: ELCA 33, Wesleyan 13
2A: Dublin 42, Brooks County 32
5A: Buford 17, Warner Robins 14
6A: Harrison 20, Allatoona 7
Dec. 14 
A Public: Irwin County 56, Marion County 14
3A: Cedar Grove 21, Crisp County 14
4A: Blessed Trinity 17, Oconee County 14
7A: Marietta 17, Lowndes 9 
Game Statistics
View game statistics produced by West Georgia Sports Info Services.
Merchandise
State championship merchandise can be ordered through Team IP. 
A Public - Irwin County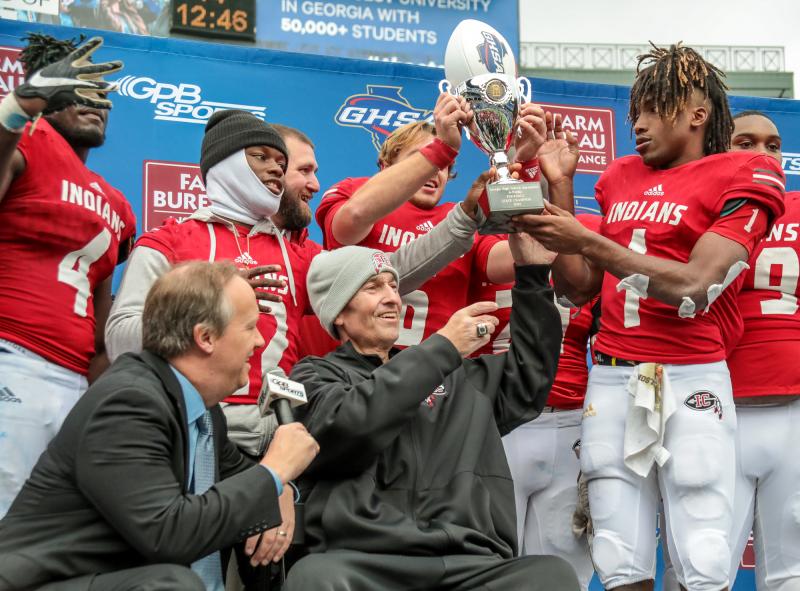 A Private - ELCA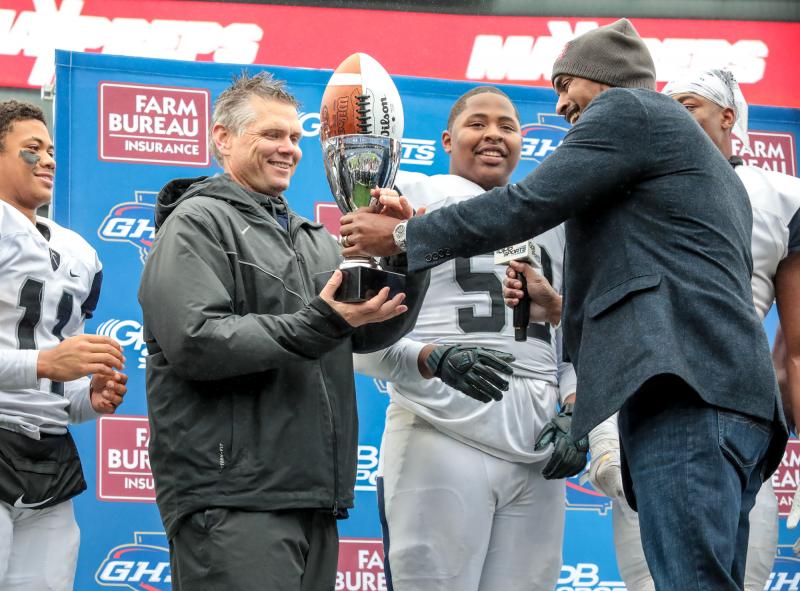 2A - Dublin

3A - Cedar Grove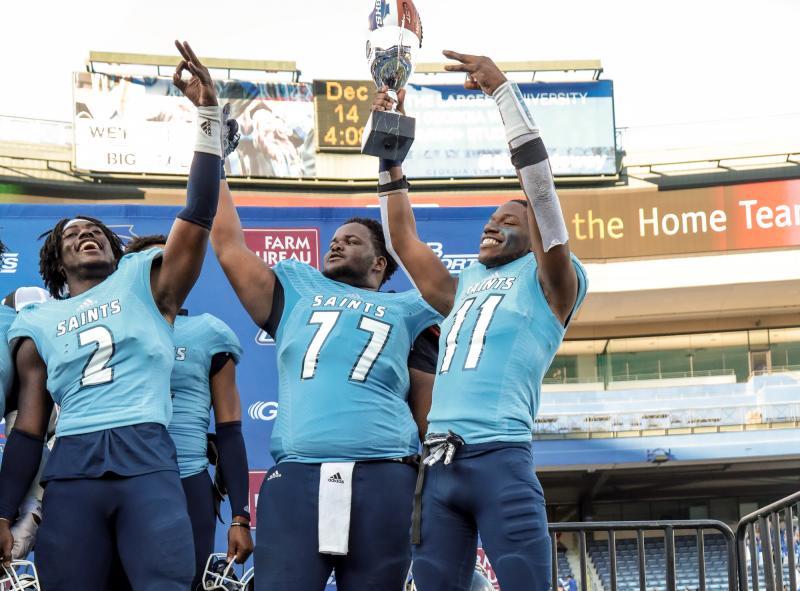 4A - Blessed Trinity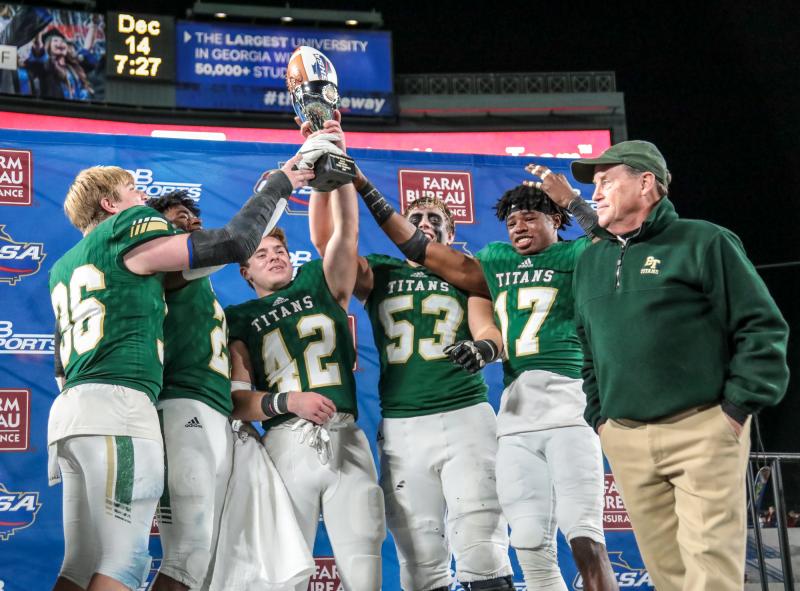 5A - Buford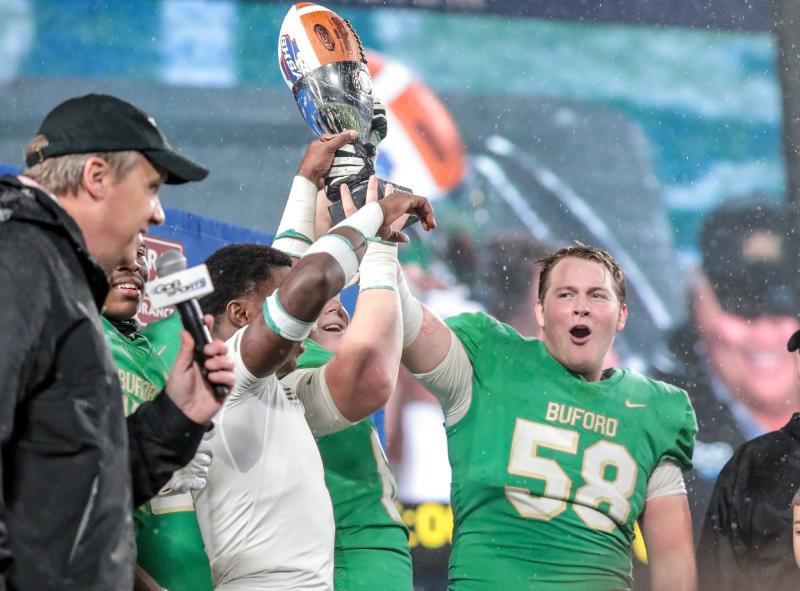 6A - Harrison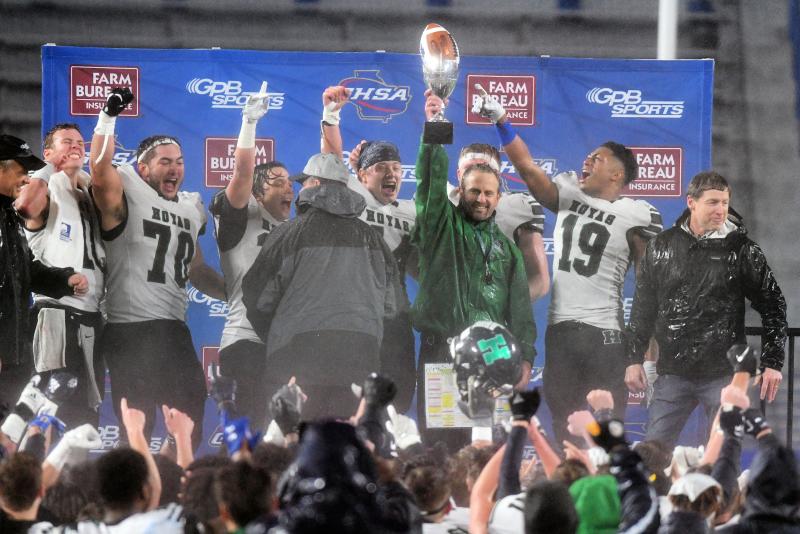 7A - Marietta