The first GHSA Game Day  Invitational, a new competition in cheerleading in partnership with Varsity Brands, Inc, was held February 23 hosted by Putnam County High School.   Congratulations to inaugural divisions winners Morgan County (A-3A), Denmark (4A-5A), and North Gwinnett (6A-7A), along with all teams that competed in the competition. 
Teams performed in areas they use to lead a crowd at a game on "Game Day" at a football or basketball game. There were three segments on which they were  judged: cheer, band chant, and fight song. The teams scoring the highest in these three segments advanced as finalist to combine all of these areas in an additional three-minute routine. 
Appreciation goes to Putnam County High School, Penny Mitchell, Varsity Brands, Inc. GHSA staff, volunteers, judges, sponsors, cheerleaders, coaches and fans for a successful event.
Team Scores
A-3A
1. Morgan Co. 80.0
2. Haralson Co. 77.2
3. Jeff Davis 75.75
4. Sonoraville 75.25
4A-5A
1. Denmark 87.75
2. Wayne Co. 87.0
3. Mary Persons 85.0
4. Woodland, Cartersville 76.5
6A-7A
1. North Gwinnett 87.75
2. Mill Creek 85.25
3. West Forsyth 79.25
4. Hillgrove 77.75
A-3A: Morgan County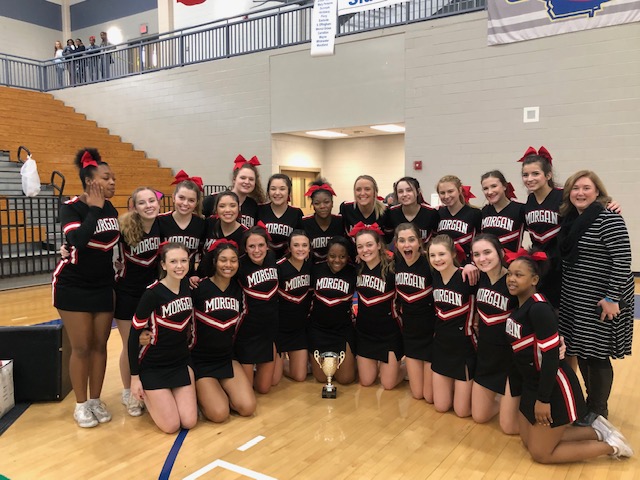 4A-5A: Denmark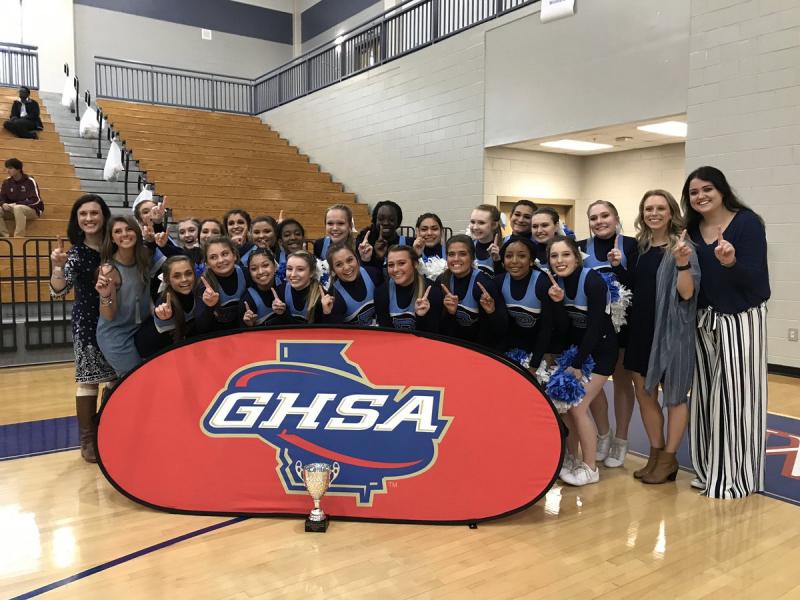 6A-7A: North Gwinnett