The 2019 GHSA Lacrosse State Championships were held Saturday, May 18 at Kennesaw State University's Fifth Third Stadium with both boys finals being decided in overtime. Congratulations to state champions: A-5A - Starr's Mill (Girls) and Westminster (Boys);  6A-7A - Milton (Girls) and Walton (Boys). This was the first lacrosse state title for Starr's Mill girls and second win for Walton boys since 2011. Milton girls won a 9th state victory, while Westminster boys notched their 6th top lacrosse trophy. 
View past state champions:  
Boys
 & 
Girls
. 
Appreciation goes to KSU's Fifth Third Stadium staff, volunteers, officials, sponsors and fans for support of a sunny, beautiful day of exciting lacrosse action.
6A-7A Boys - Walton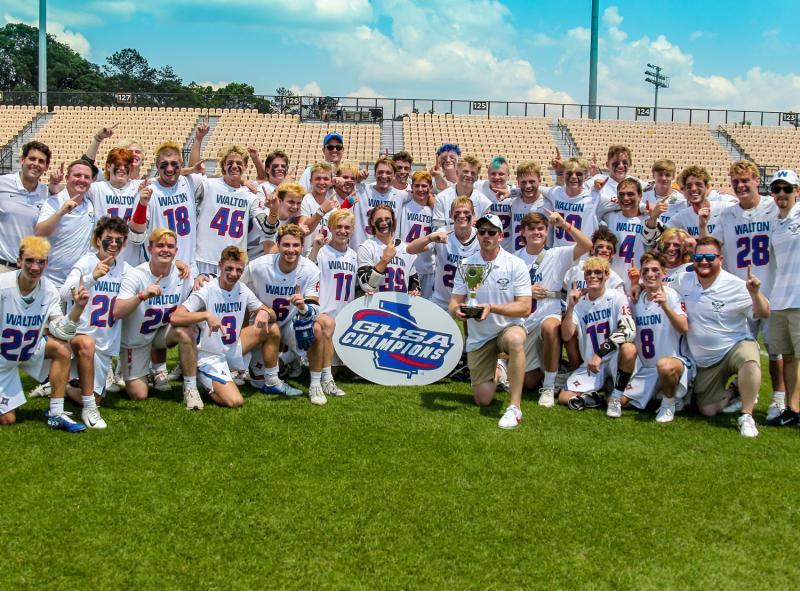 A-5A Boys - Westminster

6A-7A Girls - Milton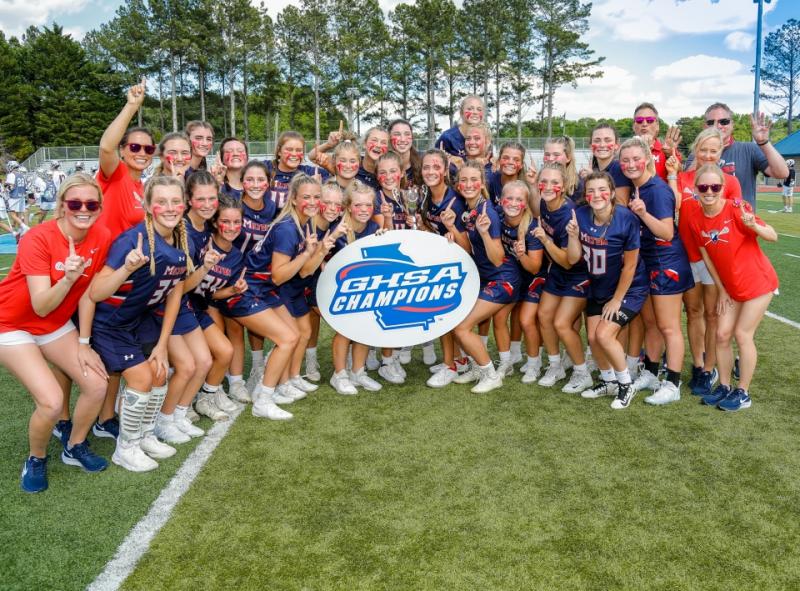 A-5A Girls - Starr's Mill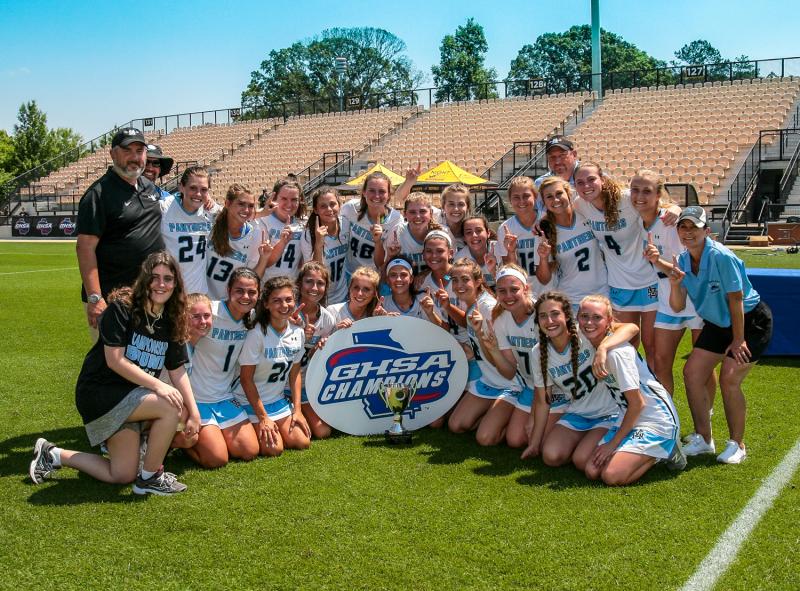 Results
A-5A Girls (Starr's Mill 11, Blessed Trinity 8)
A-5A Boys (Westminster 9, Lovett 8, ot)
6A-7A Girls (Milton 20, Mill Creek 7)
6A-7A Boys (Walton 8, Lambert 7, ot)
Video
Watch state championships free on-demand three days after the event. Subscription to the Network for an all-access, all-sports pass is the low price of $9.95 per month per 30 days. DVDs can also be ordered at 
NFHSNetwork.com
. NFHS Network - High School Happens Here!
Merchandise
State championship merchandise will be available online by Team IP.