Congratulations to 2019 GHSA Soccer State Champions taking titles on May 16-18 at Mercer University's Five Star Stadium and McEachern's Cantrell Stadium.   First  time winners:  Girls - Dacula and ACE Charter;  Boys - Oconee County, Thomasville and GMC. Capturing both boys and girls trophies were: McIntosh, Westminster and Wesleyan. 
State Champions: Girls - North Gwinnett, Dacula, McIntosh, St. Pius, Westminster, St. Vincent's, ACE Charter and Wesleyan;  Boys - Lambert, Dalton, McIntosh, Oconee County, Westminster, Thomasville, GMC and Wesleyan.  View 
past boys
 and 
girls state champions
.
Much appreciation goes to Mercer University and McEachern HS staffs, officials, sponsors and fans for supporting these successful events.
7A Boys - Lambert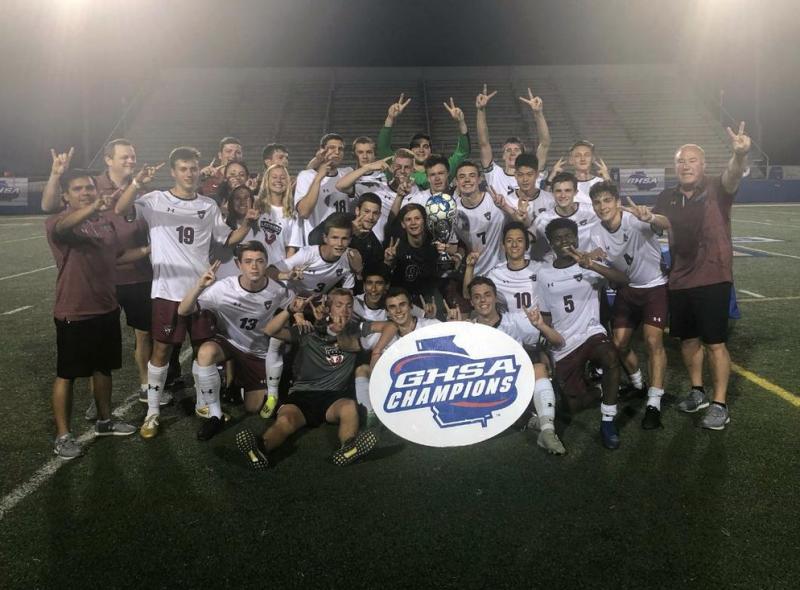 6A Boys - Dalton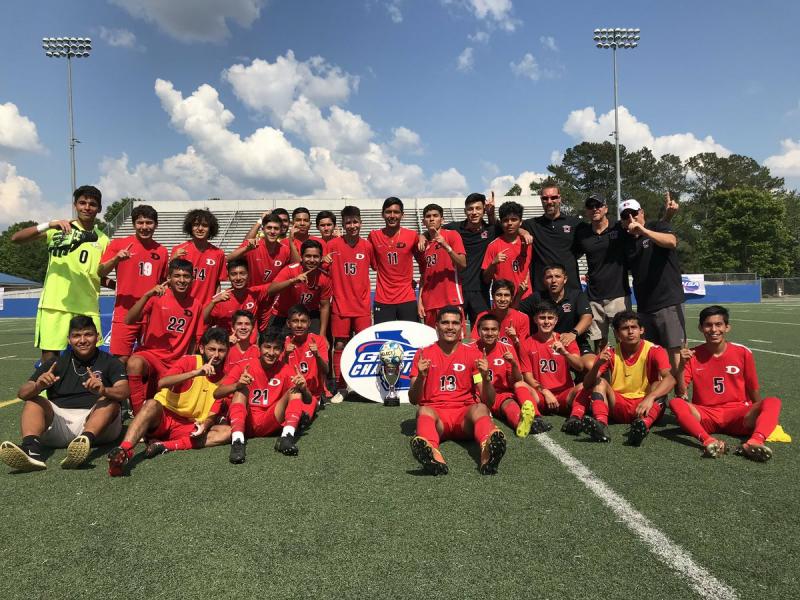 5A Boys - McIntosh

4A Boys - Oconee County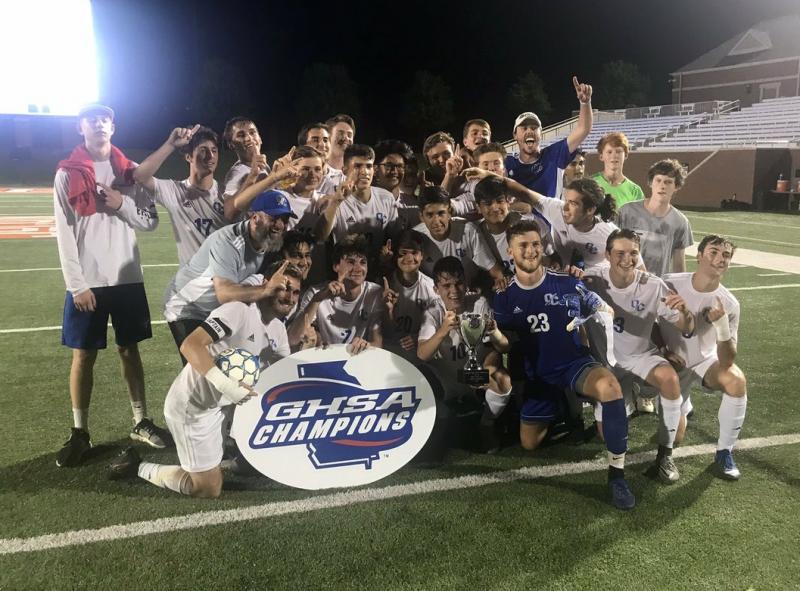 3A Boys - Westminster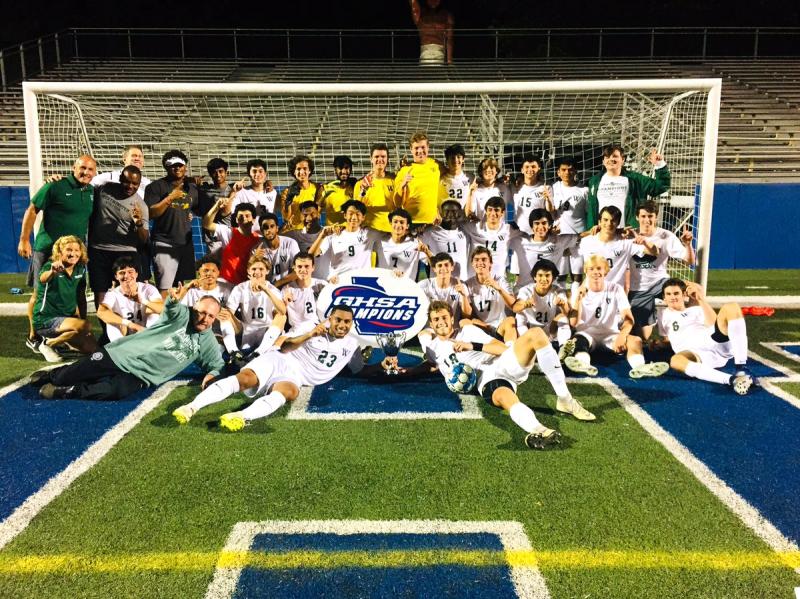 2A Boys - Thomasville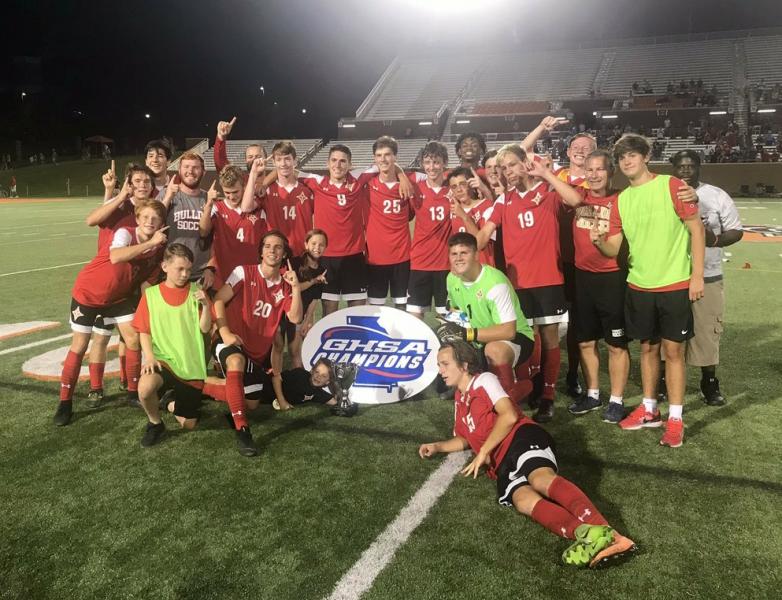 A Public Boys - Georgia Military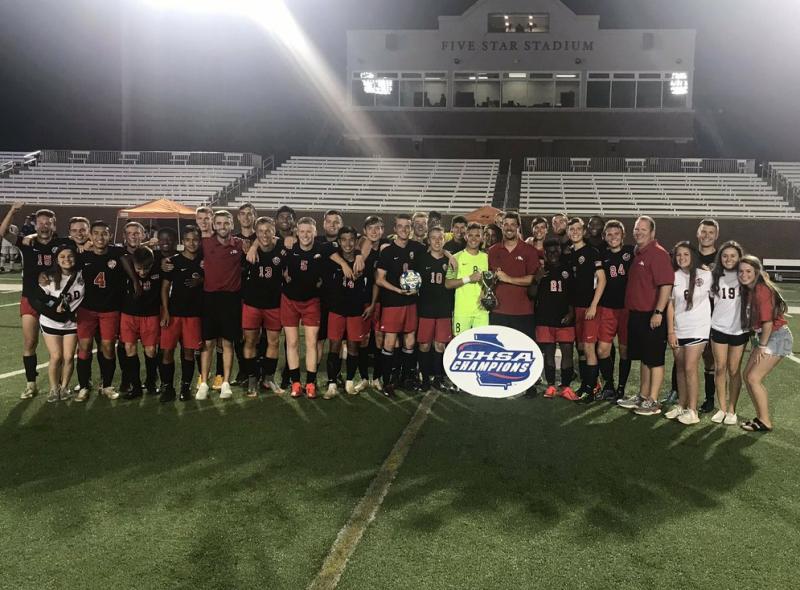 A Private Boys - Wesleyan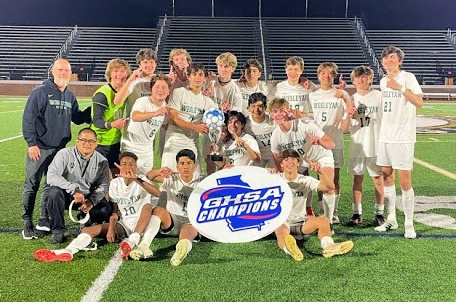 7A Girls - North Gwinnett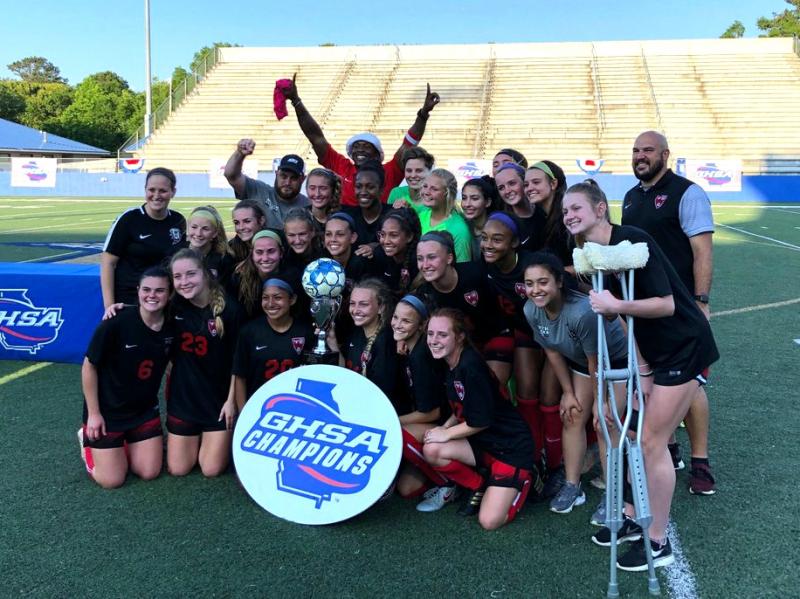 6A Girls - Dacula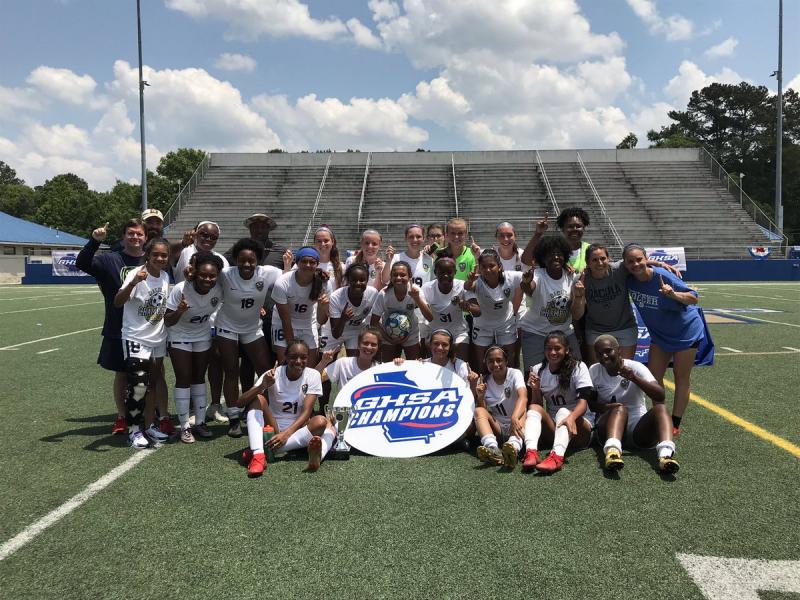 5A Girls - McIntosh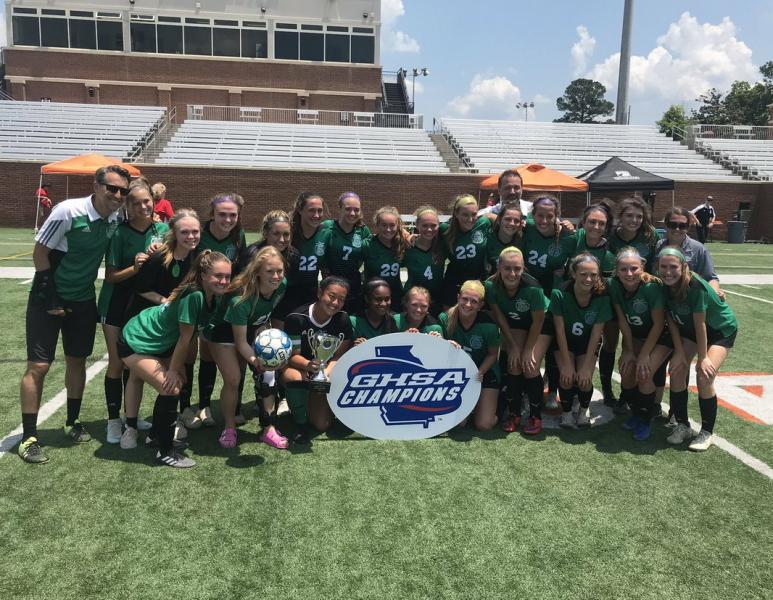 4A Girls - St. Pius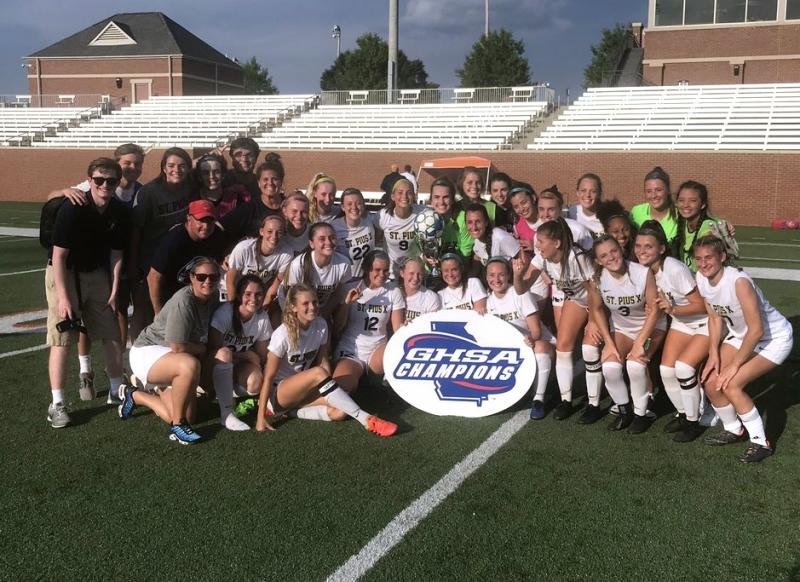 3A Girls - Westminster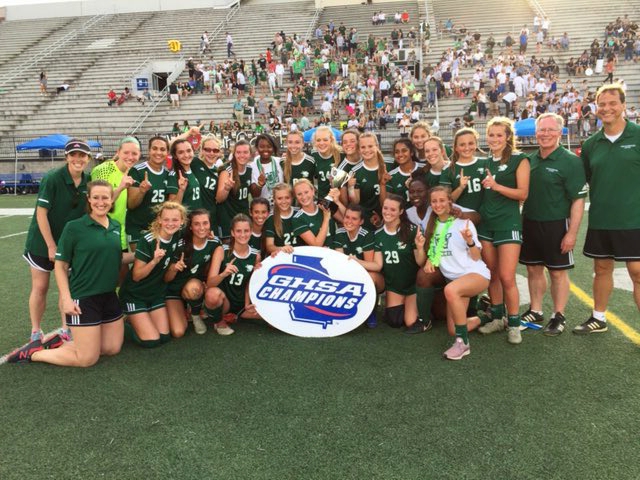 2A Girls - St. Vincent's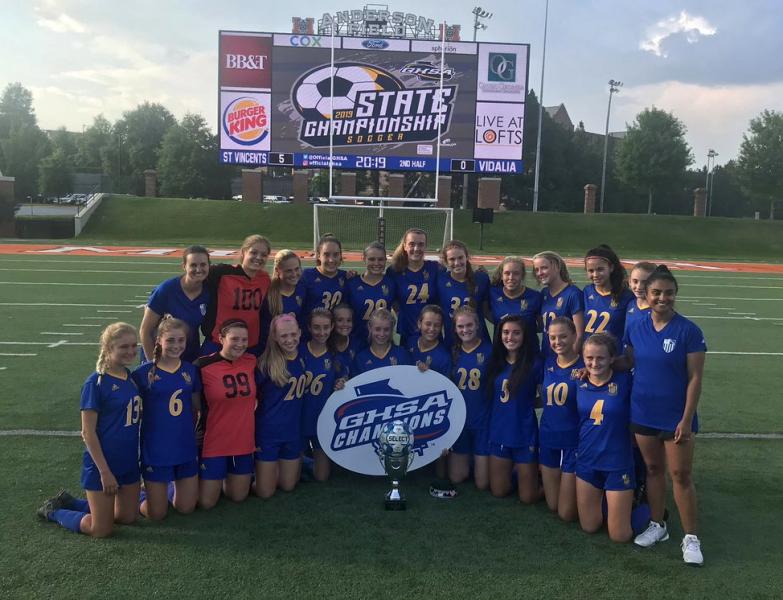 A Public Girls - ACE Charter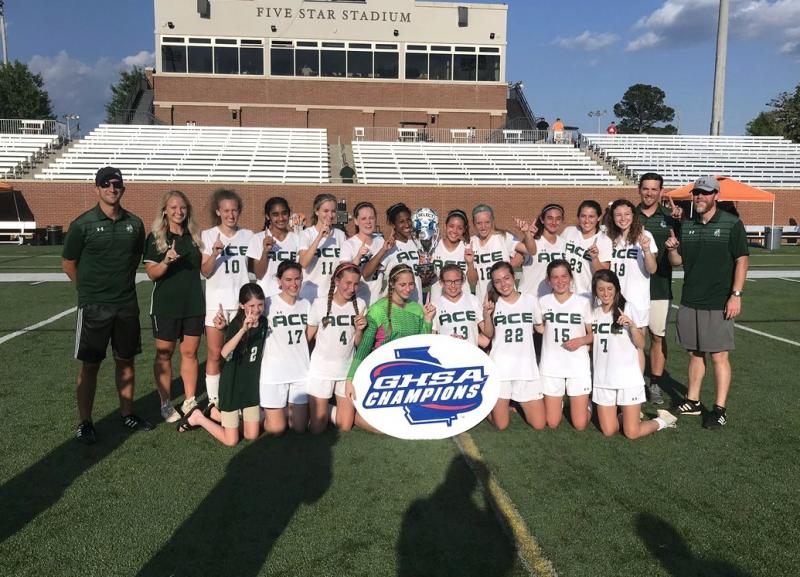 A Private Girls - Wesleyan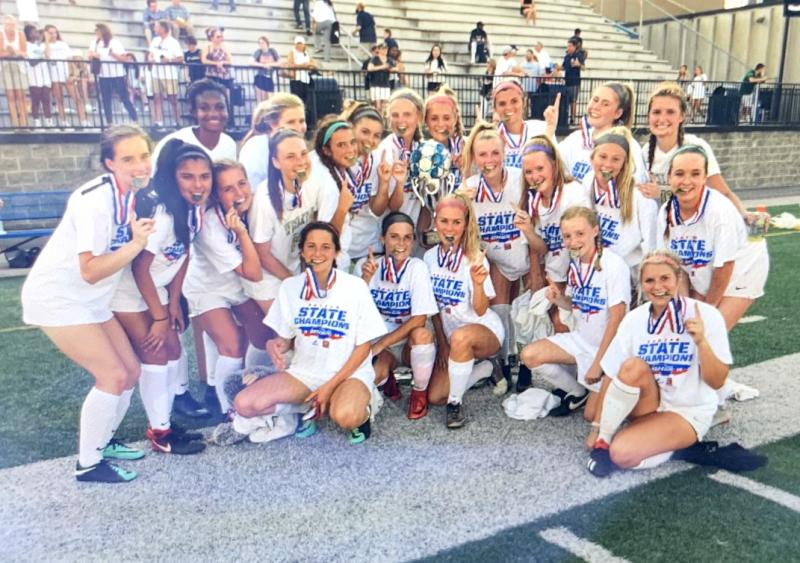 Results
Thursday, May 16
At McEachern
A Private Girls (Wesleyan 3, Pinecrest 1)
A Private Boys (Wesleyan 2, Whitefield Acad. 1)
At Mercer
A Public Girls (ACE 2, Atlanta Classical 0)
A Public Boys (GMC 2, Lake Oconee Acad. 1)​​​
Friday, May 17
At McEachern
3A Girls (Westminster 3, Lovett 1)
3A Boys (Westminster 4, Coahulla Creek 0)
At Mercer
4A Girls (St. Pius 6,.Flowery Branch 0)
2A Boys (Thomasville 2, Union County 1)
Saturday, May 18
At McEachern
6A Girls (Dacula 2, Harrison 0)
6A Boys (Dalton 4, Gainesville 1)
7A Girls (North Gwinnett 2, Lambert 1)
7A Boys (Lambert 2, Lakeside-DeKalb 1)​​​​
At Mercer
5A Girls (McIntosh 7, Whitewater 0)
5A Boys (McIntosh 3, Starr's Mill 2)
2A Girls (St. Vincent's 5, Vidalia 0)
4A Boys (Oconee County 1, Upson-Lee 0)​​​​​