The 2019 GHSA Swimming & Diving State Championships were held Feb. 7-9 at the Georgia Tech McAuley Aquatic Center. Congratulations to state champions and all swimmers and divers who competed in the event. Team winners were: Boys - Brookwood (7A), Johns Creek (6A), St. Pius X (4A-5A) & Westminster (1A-3A); Girls - Brookwood (7A), Centennial (6A), Chamblee (4A-5A) & Westminster (1A-3A). First time state titles for Johns Creek, Centennial and Chamblee. Back-to-back boys/girls sweep by Brookwood and Westminster with third straight top finish by St. Pius. View past state champions.
Click the following links to view the scores of the top four teams in each of the four divisions: Classes A-3A; Classes 4A-5A; Class 6A; Class 7A.
Much appreciation goes to Atlanta Swimming Meet Directors Franke Marsden and Matt Murphy, GHSA rep Andy Cowart, Georgia Tech Aquatic Center, NFHS Network, River Oak Photography, West Georgia Sports Information Services, meet officials, sponsors and the dedicated volunteers that worked hard to host another successful championship event.
View Meet Results
6-7A Meet
1-5A Meet
Video
Free on demand viewing is available three-days after the event and DVDs can be ordered at NFHSNetwork.com/GHSA.
Photos
Action photos captured by River Oak Photography are available online at riveroakphotography.com.
Write to orders@riveroakphotography.com with questions.
Merchandise
State championship merchandise can be ordered at Team IP.
7A Boys - Brookwood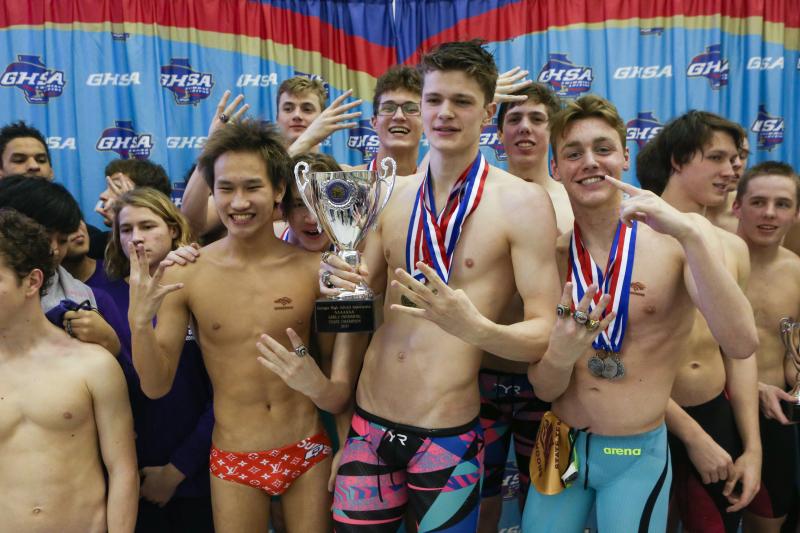 7A Girls - Brookwood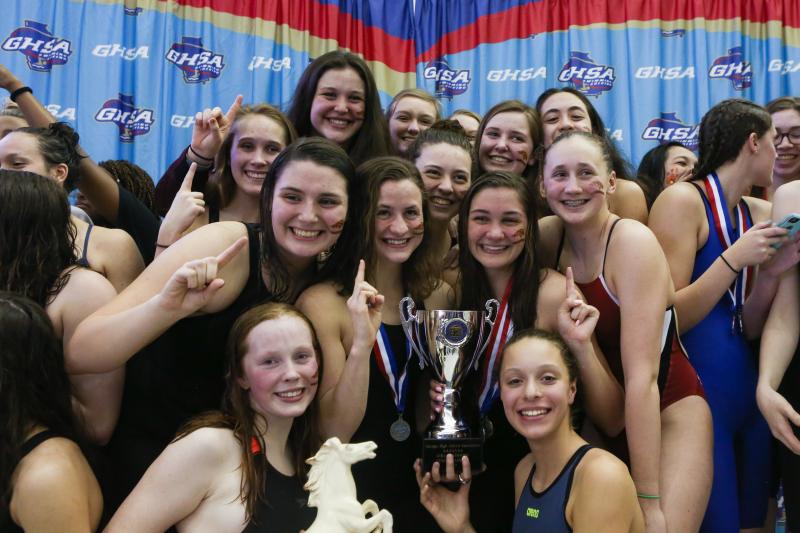 6A Boys - John's Creek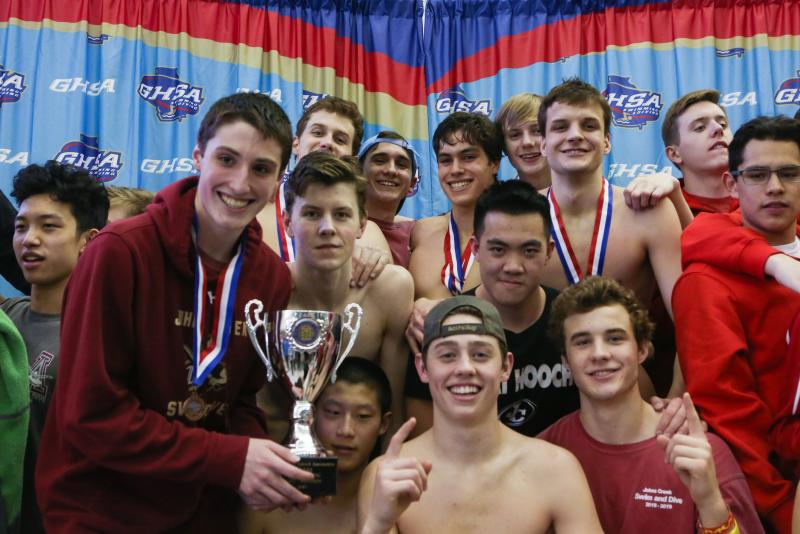 6A Girls - Centennial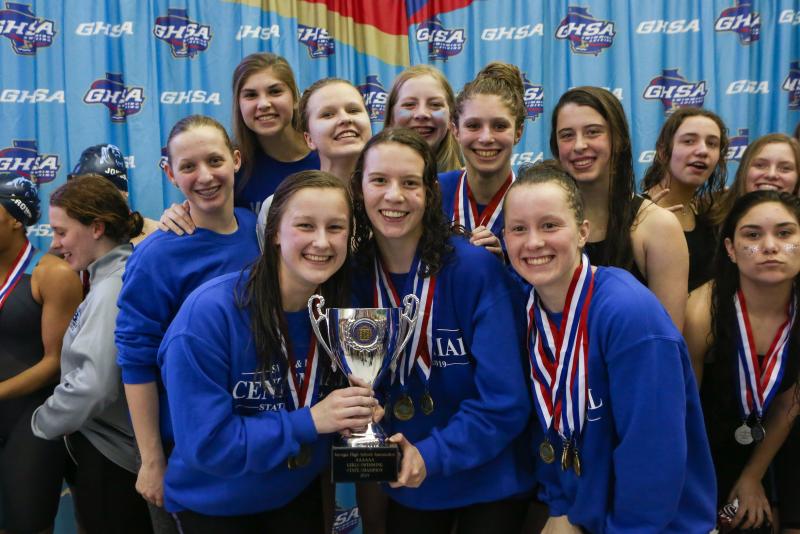 4-5A Boys - St. Pius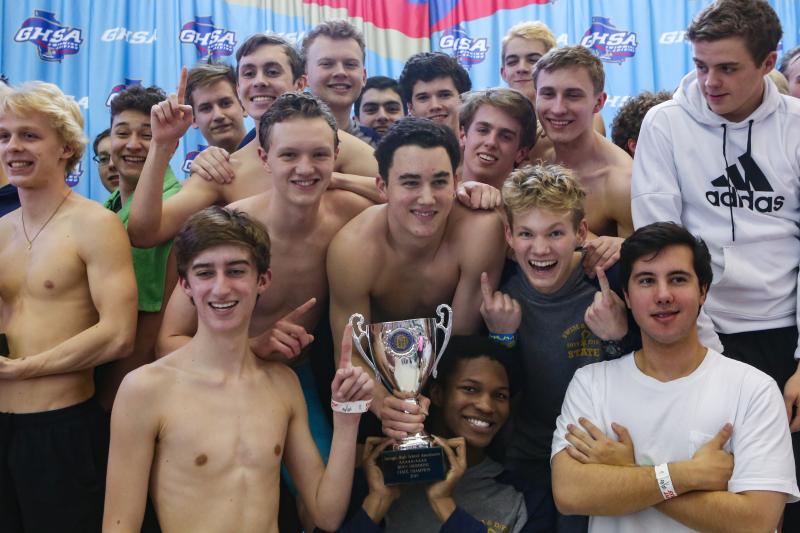 4-5A Girls - Chamblee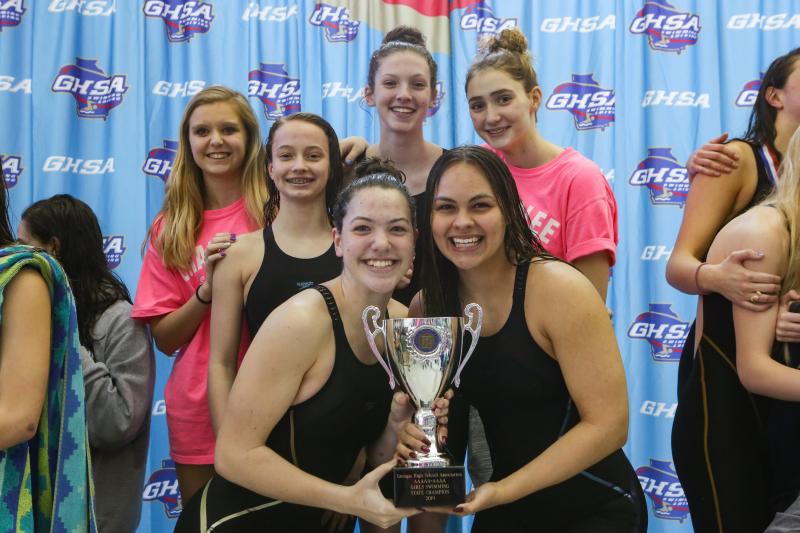 1-3A Boys - Westminster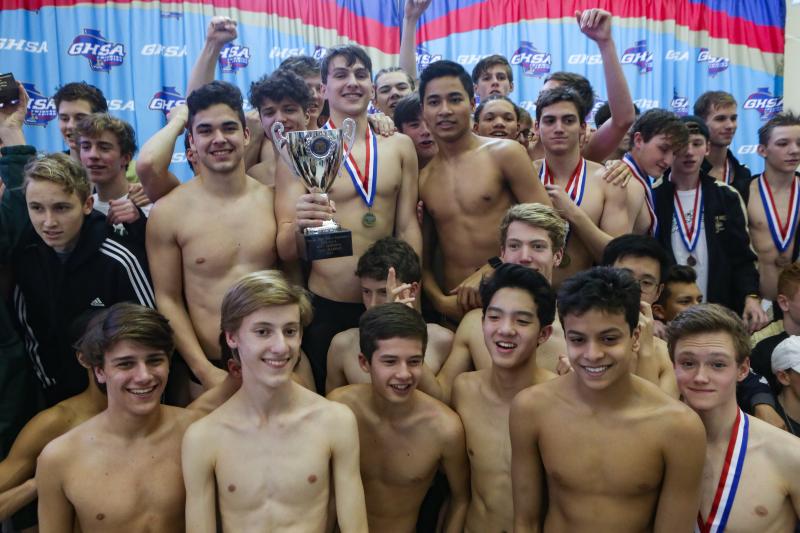 1-3A Girls - Westminster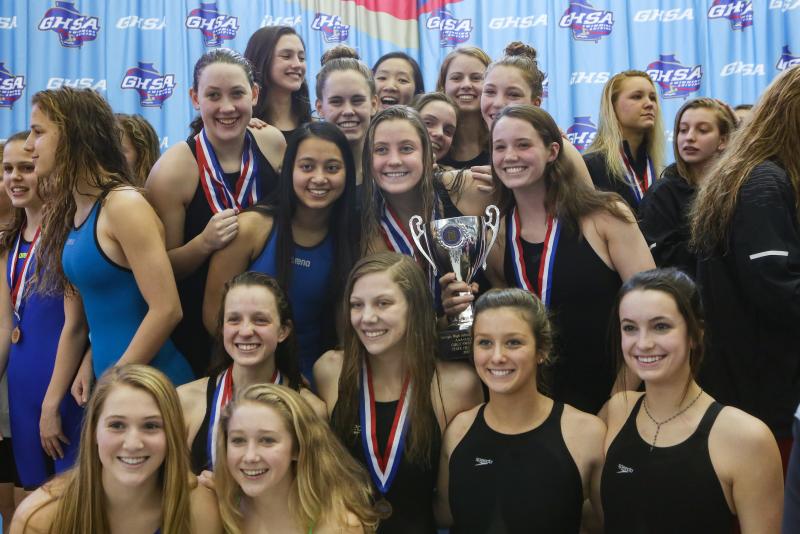 Photos courtesy of River Oak Photography.