Congratulations to Ware County, winner of a third straight Three-Position Air Rifle State Championship on April 27, 2019 at Pool International Shooting Complex 10 Meter Range, Ft. Benning. Ware County tallied a team total 1,162 edging by just a single-point runner-up East Coweta 1,161 followed by Upson-Lee 1,147, Woodward Academy 1,146 and Carrollton 1,143.
Laci Jewell of Ware County took her second-straight top marksmanship honors shooting a state record 401, followed by Anusha Pakkam, Roswell (393.6) and Morgan Adams, Buford (393.3). For the first-time, it was an all girls individual finals with the best eight scores.
Thanks to the Pool International Shooting Complex (Ft. Benning), Gene Sudol, Maj. Larry Pendergrass, Lisa Kelly, meet officials, volunteers, teams, athletes, fans, TeamIP and the Columbus Sports Council for a successful championship.
View past champions.
Ware County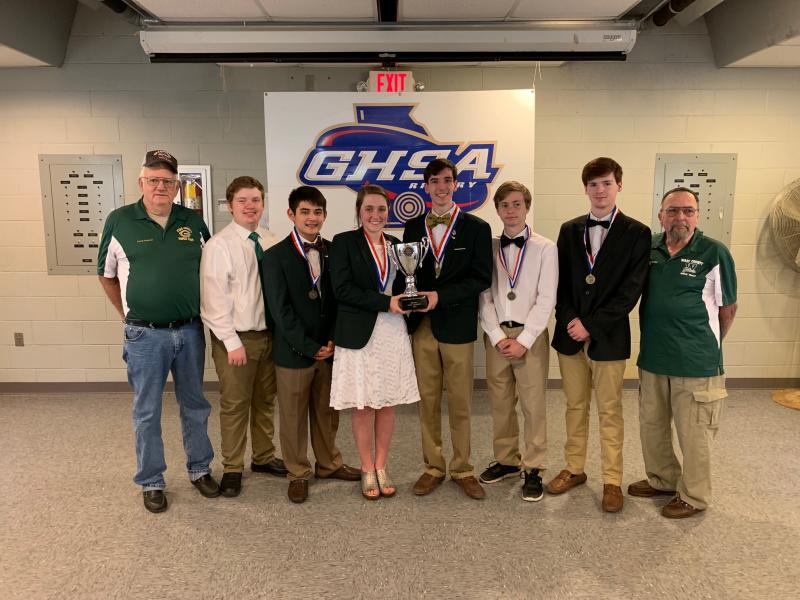 Top Individuals