The GHSA Volleyball State Championships presented by Mizuno were held Saturday, November 7 at Lake Point Sports Complex.  The 2020 State Champions are:  Alpharetta, Buford, McIntosh, Marist, Westminster, Pace Academy and Holy Innocents'. View complete past champion history. 
Watch the championship matches on 
NFHSNetwork.com/GHSA
 free on demand three days after the event.  Digital downloads available to order at NFHS Network. View & order action photos at GHSA Photo Gallery by Mike Zarilli and Chrystal Moore. Event t-shirts can be purchased at 
ghsa.teamip.com
.
Much appreciation goes to new host site Lake Point Sports Complex, match officials, GHSA staff, PA announcers, media, fans and corporate partners with special thanks to presenting sponsor Mizuno, Molten (official ball), TeamIP (merchandising), NFHS Network (video streaming), GoFan (digital tickets), Gatorade (official sports fuel) and ScoreAtlanta (digital fan guide), all of whom made this volleyball championship a huge success.
A Private - Holy Innocents'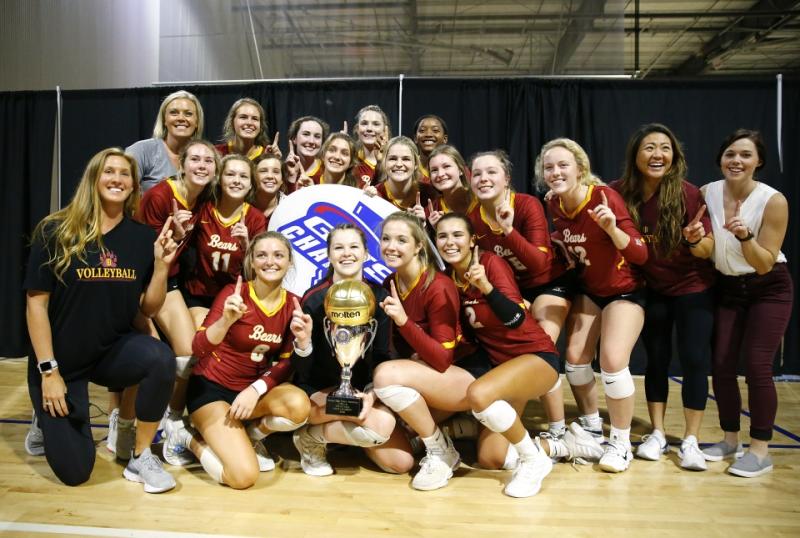 2A/A Public - Pace Academy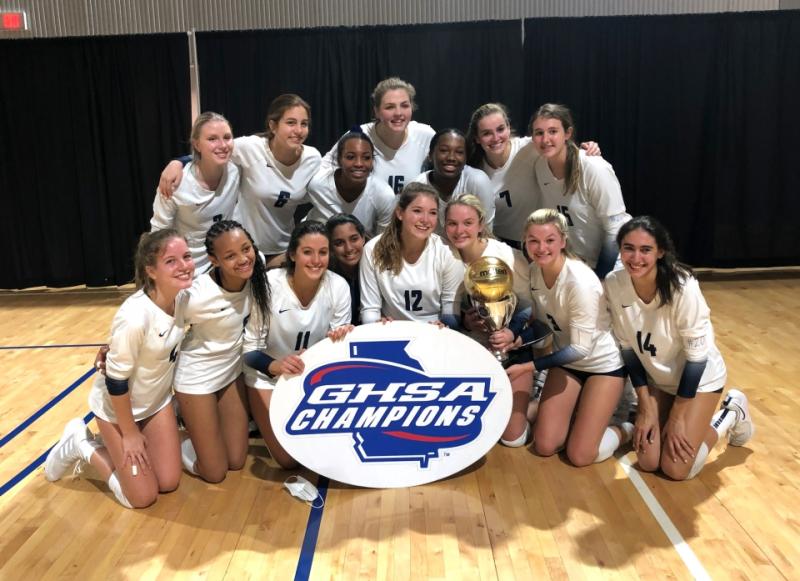 3A - Westminster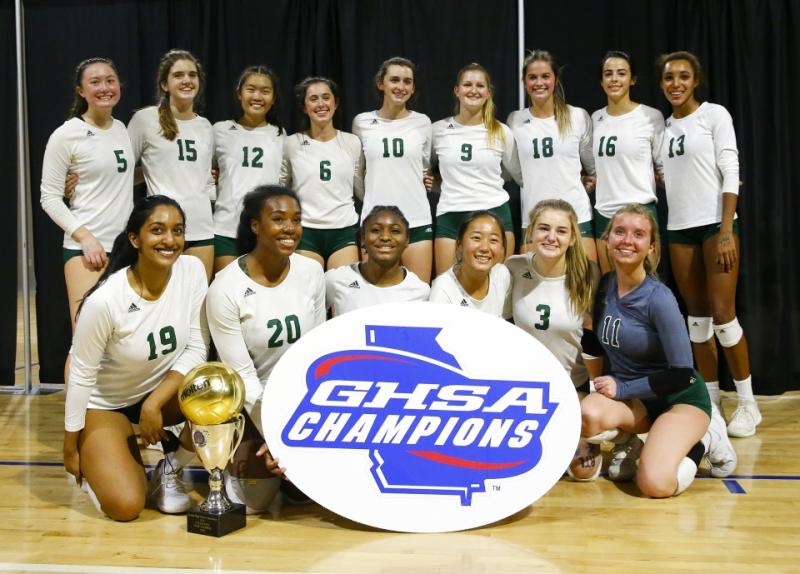 4A - Marist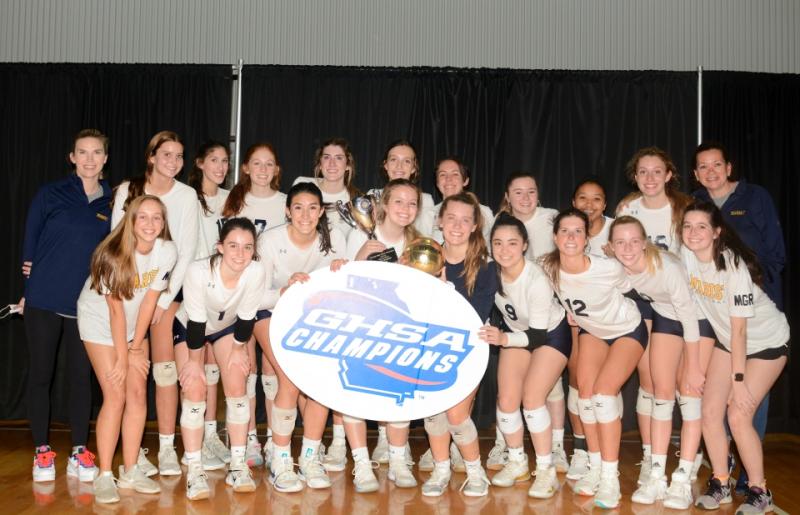 5A - McIntosh
6A - Buford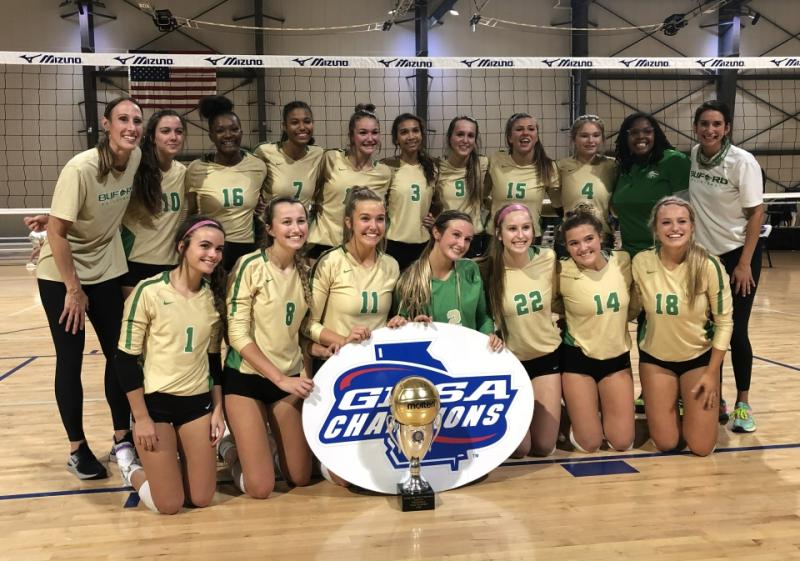 7A - Alpharetta