The 2021-22 GHSA Cheerleading State Championships were held November 19-20  at the Macon Centreplex.  Winning state titles were:  Northgate (Coed), South Forsyth (7A), Creekview (6A), McIntosh (5A), Jefferson (4A), Dawson County (3A), Bleckley County (2A), Gordon Lee (A Public) and Mt. Paran (A Private). Click here for final scores sheets.  View past state champions.
Much appreciation goes to Pam Carter, Heath Perkins, Penny Mitchell & GHSA staff, Macon Centreplex, volunteers, judges, sponsors, GoFan, TeamIP, NFHS Network, GPB Sports, Nfinity, Unforgettable Moments Photography, cheerleaders, coaches and enthusiastic fans.
Photos
Get action from Unforgettable Moments your Official Photographer for GHSA State Cheerleading, Dance & GameDay.  Order here. Various photos will also be available on the GHSA Photo Gallery.
Streaming/TV
GPB TV will air "Cheerleading Special" on Thanksgiving, Nov. 25 at 7:00 pm. Watch streaming free on demand NFHSNetwork.com/GHSA three days after the event.
Social Media
Follow & Tag your Instagram, Twitter, Facebook & TikTok post to @OfficialGHSA.
A Public - Gordon Lee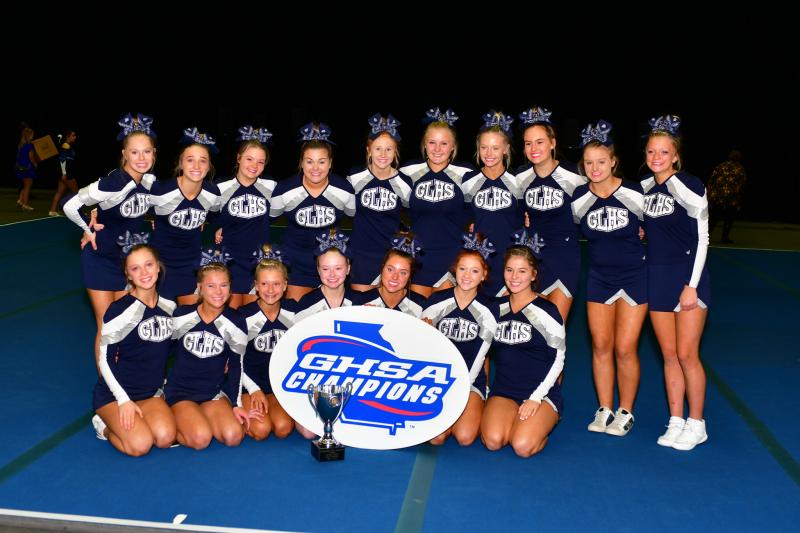 A Private - Mt. Paran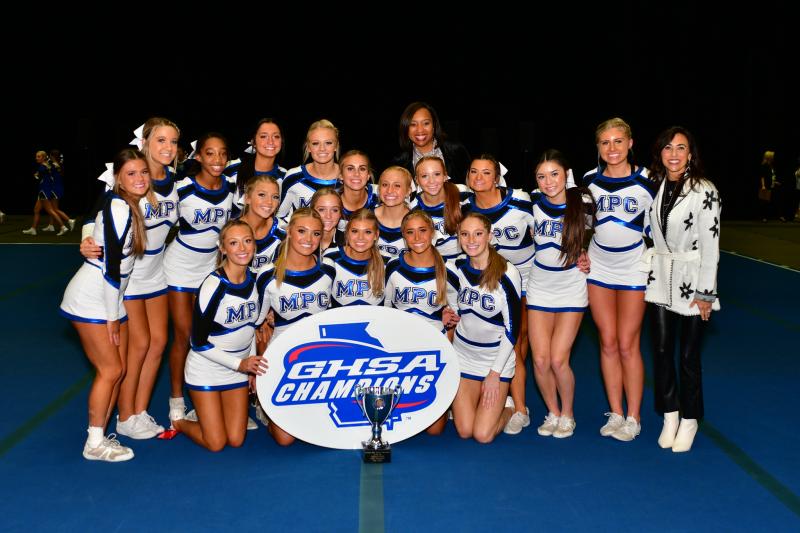 AA - Bleckley County

AAA - Dawson County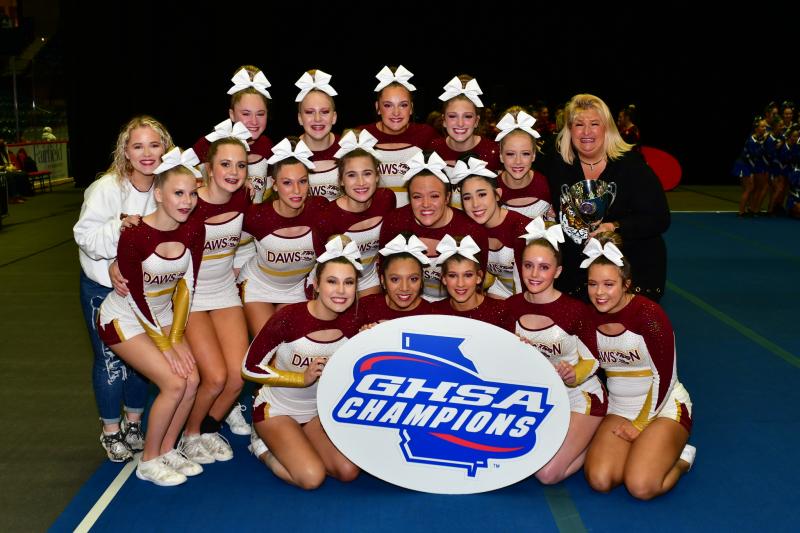 AAAA - Jefferson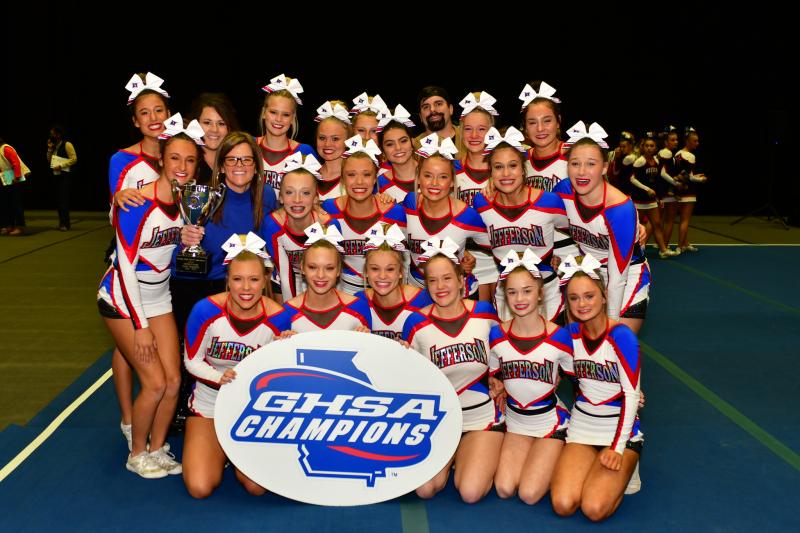 AAAAA - McIntosh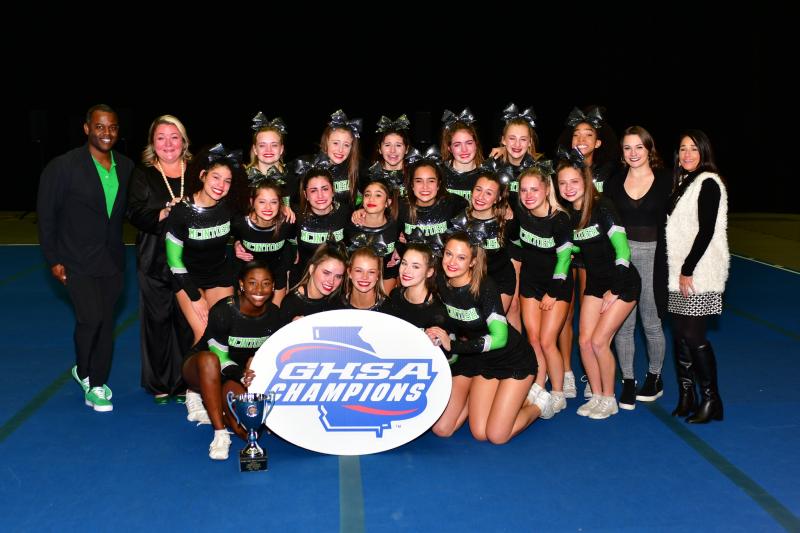 AAAAAA - Creekview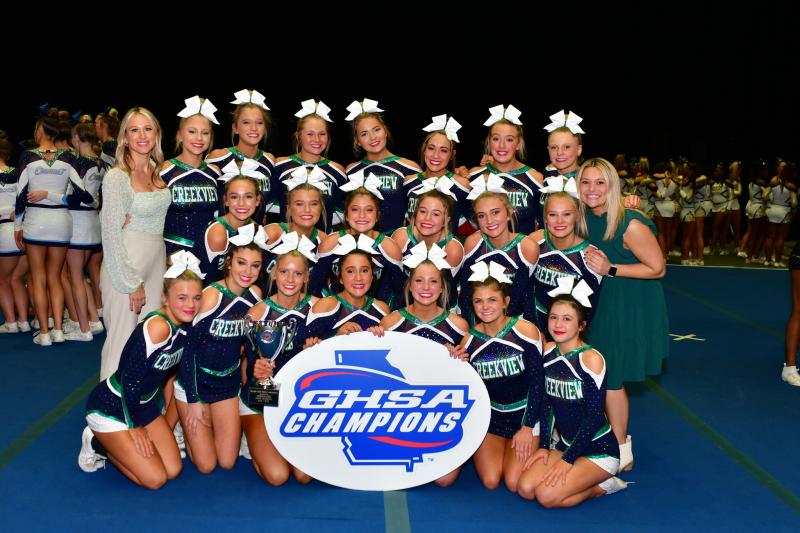 AAAAAAA - South Forsyth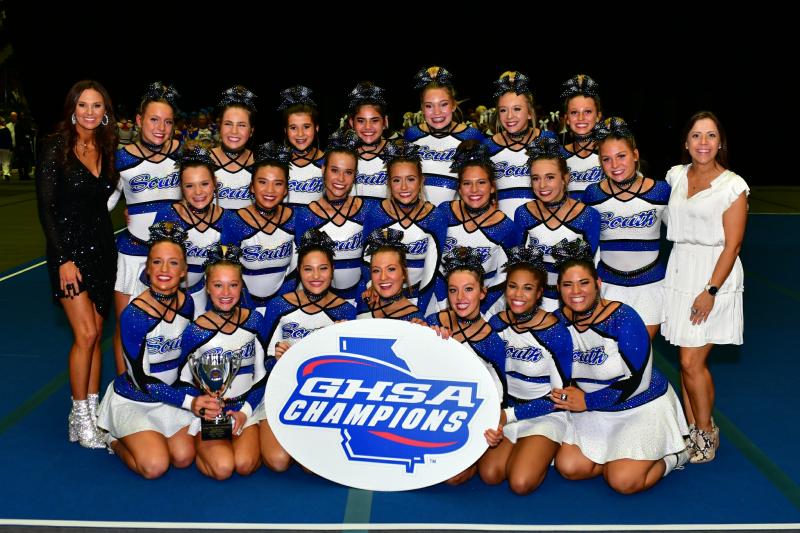 COED - Northgate