The 2021-22 One Act Play State Championships were held November 13 and November 20. Troupes winning state championships were: Milton, Houston County, Warner Robins, Thomas County Central, Franklin County, Davidson Fine Arts, Georgia Military College and Lakeview Academy. View past state champions.
Merchandise
State championship merchandise can be ordered online by TeamIP.
Click here to order
Social Media
Follow & Tag your Instagram, Twitter, Facebook & TikTok post to @OfficialGHSA.
Results From Nov. 13
AAAAAA
1. Houston County – "A Chorus Line"
2. Evans – "The Diviners"
3. Buford – "Little Women"
4. Dalton – "Into the Woods"
Best Actress: Mara Eva Cline - Buford
Best Actor: Oliver Caffee - Evans
AAA
1. Franklin County – "Running Upstream"
2. Ringgold – "Guys and Dolls"
3. Harlem – "Dining Room"
4. North Hall – "The 25th Annual Putnam County Spelling Bee"
Best Actress: Sofia Rama – Greater Atlanta Christian
Best Actor: Jon Erik Tripp – Franklin County
A Public
1. Georgia Military College – "Bullets Over Broadway"
2. Lake Oconee Academy – "Working"
3. Echols County – "The Other Side of Troublesome"
4. Seminole County– "NSA's Guide to Winning Friends and Influencing People"
Best Actress: Cheyanne Dixon – Georgia Military College
Best Actor: Gemin Manto – Lake Oconee Academy
A Private
1. Lakeview Academy – "Spamalot"
2. Deerfield Windsor – "The Curious Incident of the Dog in the Nighttime"
3. Brookstone – "The Miss Firecracker Contest"
4. Athens Academy – "Quilters"
Best Actress: Frances Cottrell – Brookstone
Best Actor: Michael Michas – Deerfield Windsor
Results From Nov. 20
AAAAAAA
1. Milton – "The Musical Comedy Murders of 1940"
2. Brookwood – "Pippin"
3. Denmark – "Curtains"
4. Camden County – "The Wind in the Willows"
Best Actress: Alexia Carter – Camden County
Best Actor: Tony Webb – Denmark
AAAAA
1. Warner Robins – "Memphis"
2. Tri Cities – "A Midsummer Night's Dream"
3. Calhoun – "Singin' in the Rain"
4. Greenbrier – "I and You"
Best Actress: Jordyn Spencer –Tri-Cities
Best Actor: Mason Carter–Warner Robins
AAAA
1. Thomas County Central – "A Piece of My Heart"
2. Northwest Whitfield – "Antigone"
3. Perry – "The Mystery of the Raddlesham Mumps"
4. Columbus – "Antigone"
Best Actress: Ellen Corry – North Oconee
Best Actor: Ryder Underwood – Northwest Whitfield
AA
1. Davidson Fine Arts – "The Terrible Infants"
2. Model – "The Curious Incident of the Dog in the Nighttime"
3. Thomasville – "Little Shop of Horrors"
4. Vidalia – "Ruby's Story"
Best Actress: Isabel Edwards – Model
Best Actor: Luke Naddy – Model
7A - Milton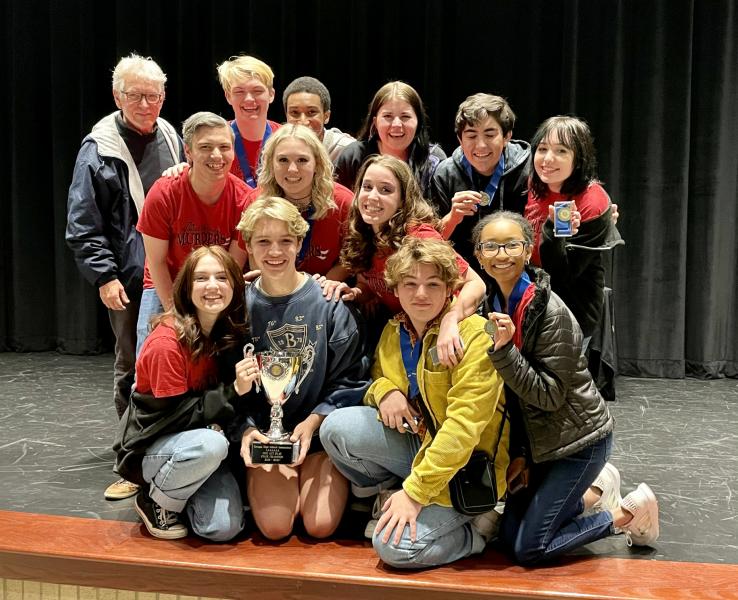 6A - Houston County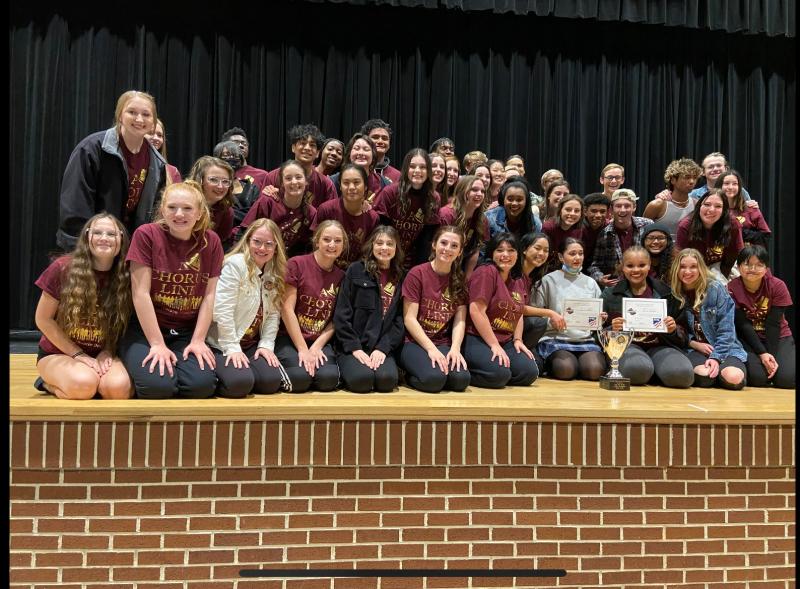 5A - Warner Robins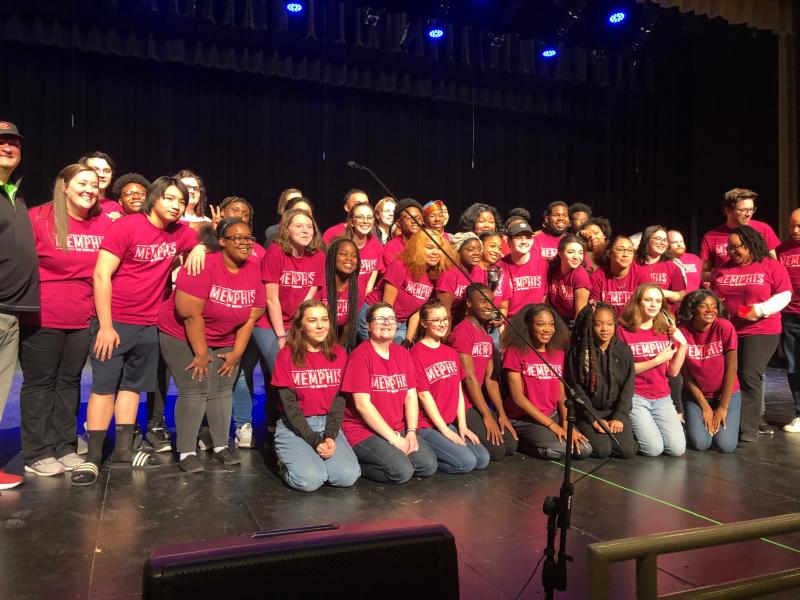 4A - Thomas County Central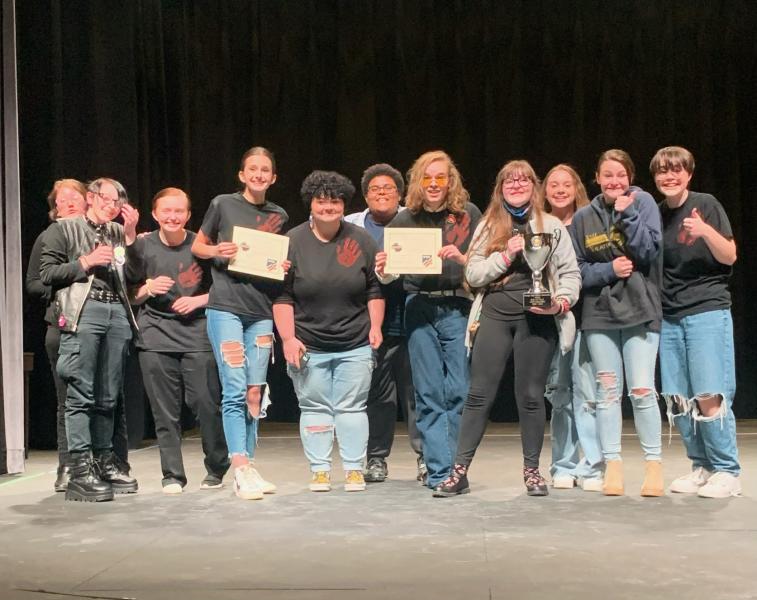 3A - Franklin County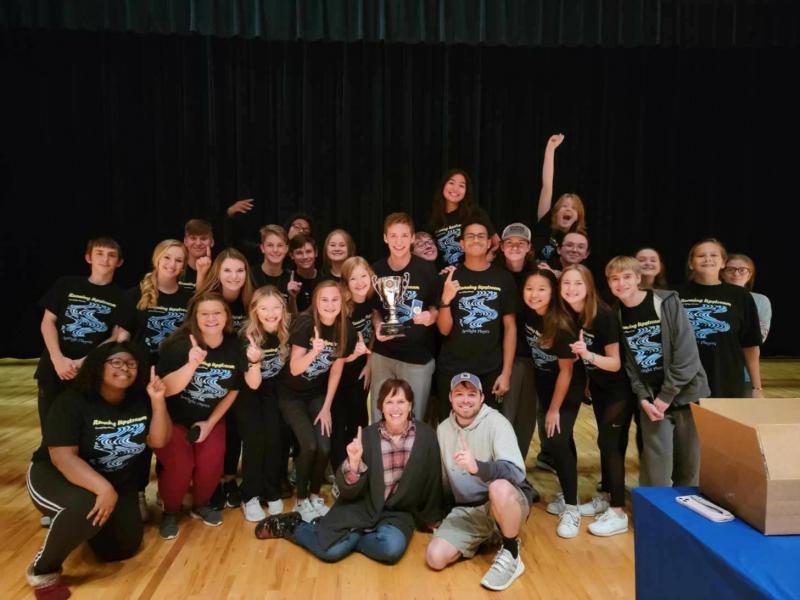 2A - Davidson Fine Arts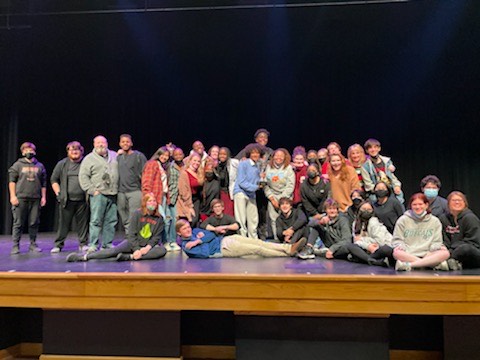 A Public - Georgia Military College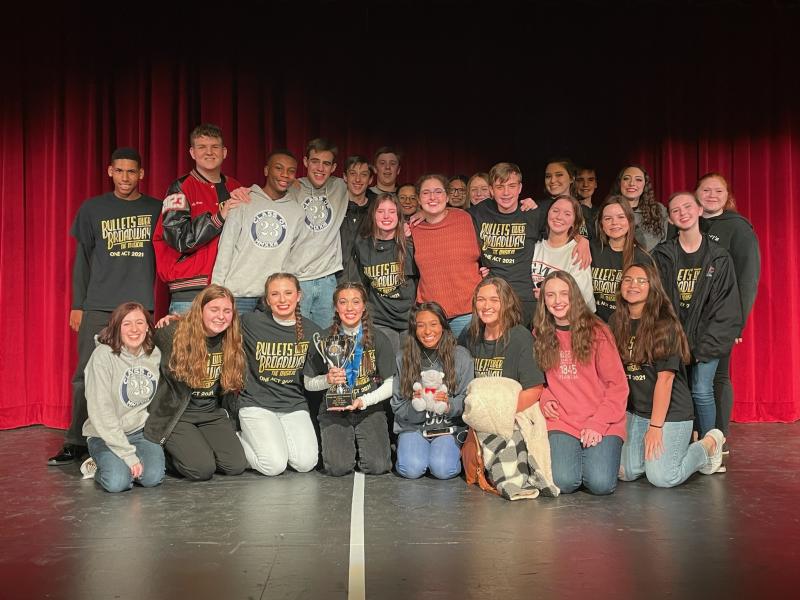 A Private - Lakeview Academy