The 2021 GHSA / Dr. Ralph Swearngin Basketball State Championships were held March 10-13 at Macon Centreplex.  Congratulations to state champions: Girls - Hebron Christian, Calhoun County, Josey, Cross Creek, Carver-Columbus, Woodward, Westlake and Marietta;  Boys - Mt. Pisgah, Towns County, Pace Academy, Cross Creek, Baldwin, Eagles Landing, Wheeler and Milton; AAASP Wheelchair - Gwinnett County Heat.  The BSN Sports Girls 3-Point Contest was won by De'mauri Flournoy of Carrollton, while the BSN Sports Boys Slam Dunk Contest was won by Wilson Sibley of North Oconee.  Past State Champions:  Boys & Girls.
Much appreciation goes to the following groups, whose dedication and support made the four-day Championship Week a success: thank you Macon Centreplex, game officials, Dr. Robin Hines, Ernie Yarbrough and the GHSA staff, statewide media, American Association for Adapted Sports Programs (AAASP), Earl Etheridge and Savannah event operations staff, David Witherow / Thom Mead (PA), Big Sticky Graphics, NFHS Network (Video Streaming), GPB.org, Sports Medicine South / Northside Hospital (Athletic Trainers / Medical Services) , West Georgia Sports Information Services (Statistics), BSN Sports (3-point/Slam Dunk Contest), Ty Freeman (Photography), Gatorade, TeamIP (Merchandise), ScoreAtlanta (Fan Guide), Wilson (Official Basketball) and the schools' communities of fans, cheerleaders and dance teams that supported the state championships amidst the challenges of the pandemic.  
Results
WEDNESDAY - MARCH 10
A Private Girls - Hebron Christian 51, St. Francis 46, ot
A Private Boys - Mt. Pisgah 43, Holy Innocents' 41
4A Girls - Carver-Columbus 70, Cairo 54
4A Boys - Baldwin 54, Fayette County 53
THURSDAY - MARCH 11
2A Girls - Josey 47, Fannin County 42
2A Boys - Pace Academy 73, Columbia 42
5A Girls - Woodward 62, Forest Park 59  
5A Boys - Eagles Landing 81, Tri-Cities 69 
FRIDAY - MARCH 12
3A  Girls - Cross Creek 56, GACS 44
3A Boys - Cross Creek 57, Sandy Creek 49
6A Girls - Westlake 64, Carrollton 46
Girls 3-Point Final: De'mauri Flournoy (Carrollton) winner
6A Boys - Wheeler 71, Kell 61
SATURDAY - MARCH 13
A Public Girls - Calhoun County 49, Clinch County 45
A Public Boys - Towns County 64, Hancock Central  60
AAASP - Gwinnett County Heat 42, Houston County Sharks 25
7A Girls - Marietta 52, Woodstock 47
Boys Slam Dunk Final: Wilson Sibley (North Oconee) winner
7A Boys - Milton 52, Berkmar 47
Video
Watch free on demand three days after the event and order digital download / DVDs at NFHS Network. 
Live Stats
Get final statistics from each game at  http://ghsabasketball.weebly.com/ courtesy of West Georgia Technical College.
Merchandise
State championship merchandise will be available on site by Team IP.
Sports Medicine
Sports medicine coverage provided by Sports Medicine South and Northside Hospital.
Event Program
Digital event program (Produced by ScoreAtlanta). 
Brackets
Boys Brackets
Girls Brackets
7A Boys - Milton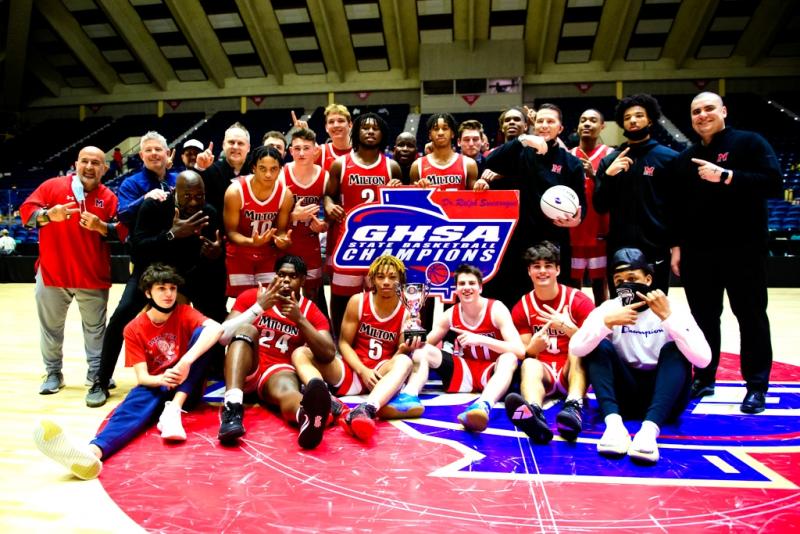 6A Boys - Wheeler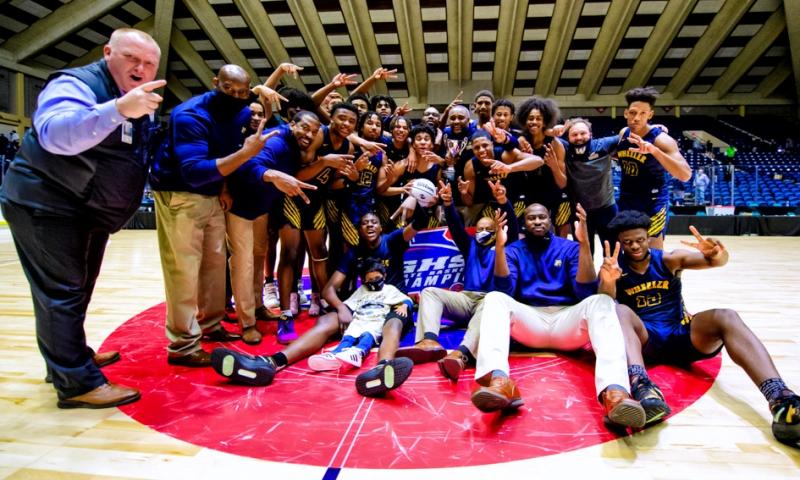 5A Boys - Eagles Landing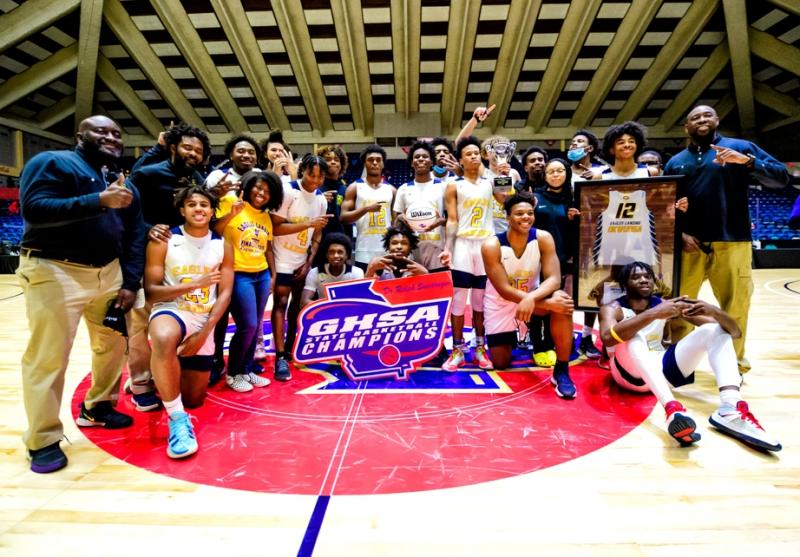 4A Boys - Baldwin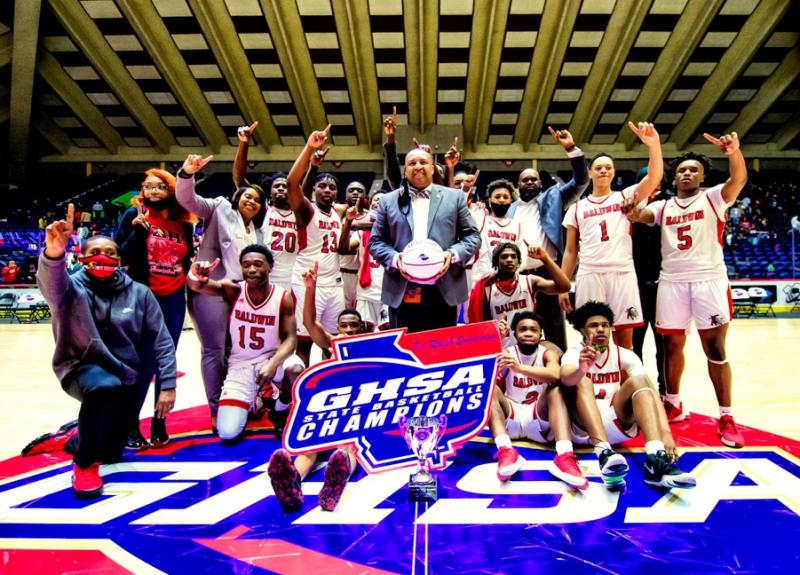 3A Boys - Cross Creek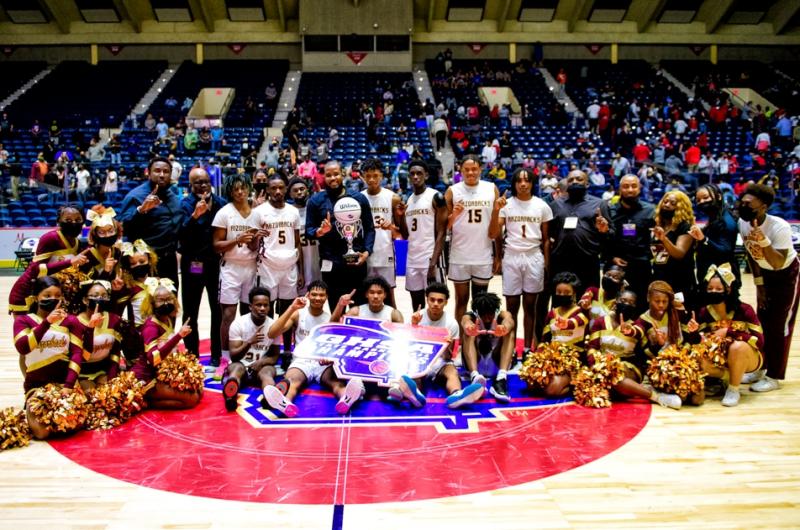 2A Boys - Pace Academy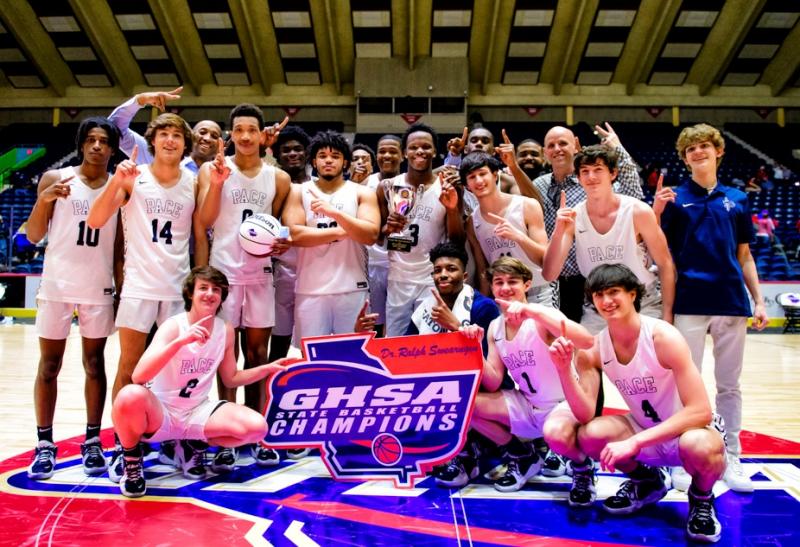 A Public Boys - Towns County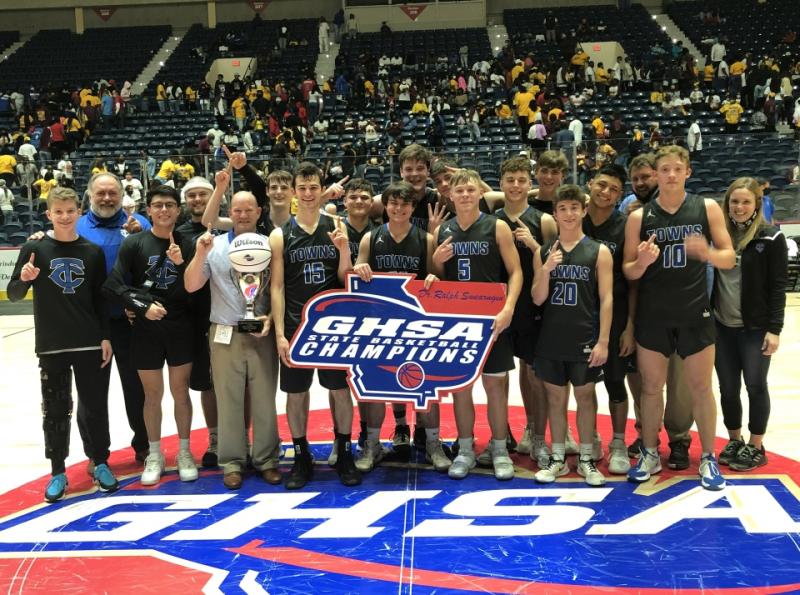 A Private Boys - Mt. Pisgah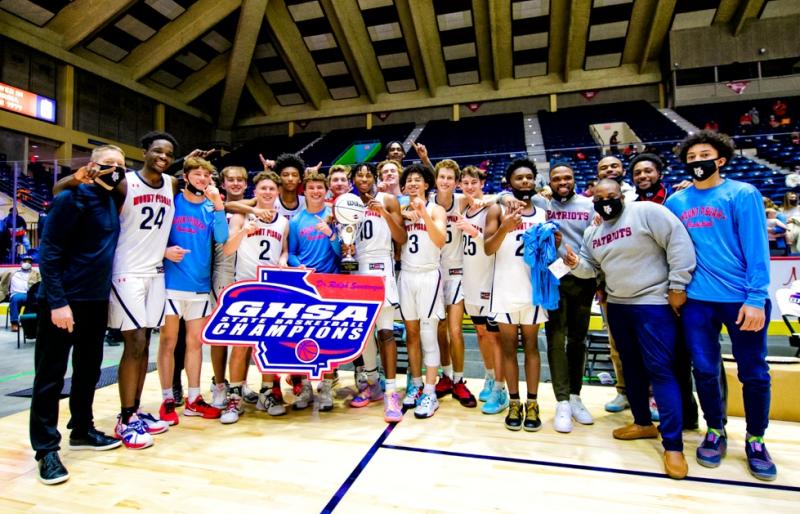 7A Girls - Marietta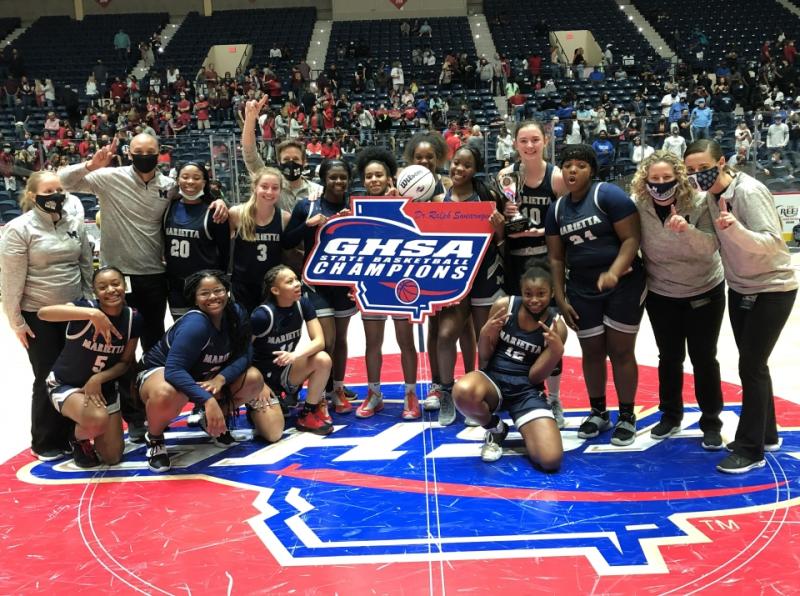 6A Girls - Westlake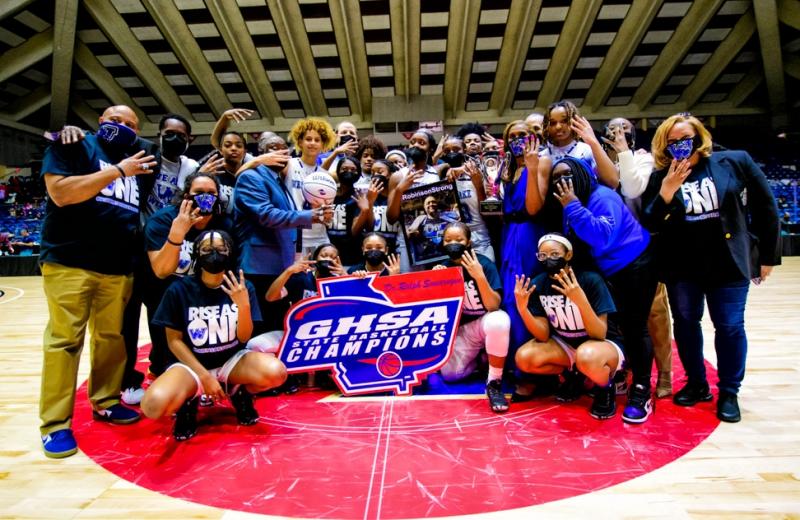 5A Girls - Woodward Academy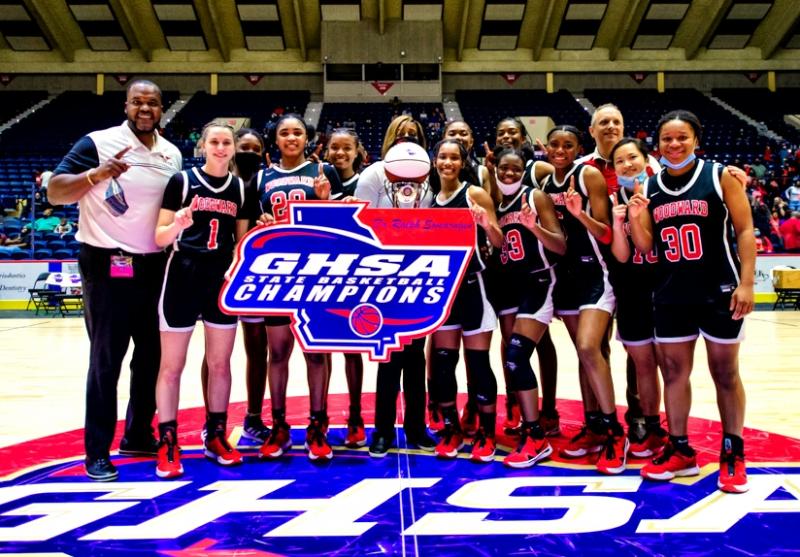 4A Girls - Carver-Columbus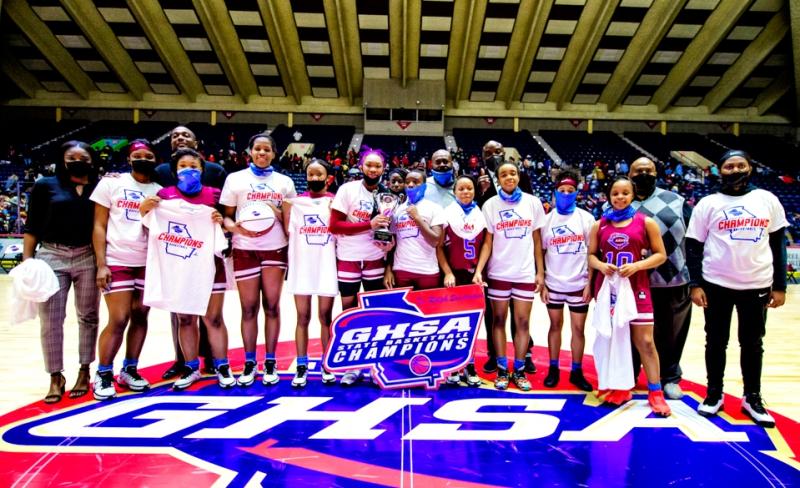 3A Girls - Cross Creek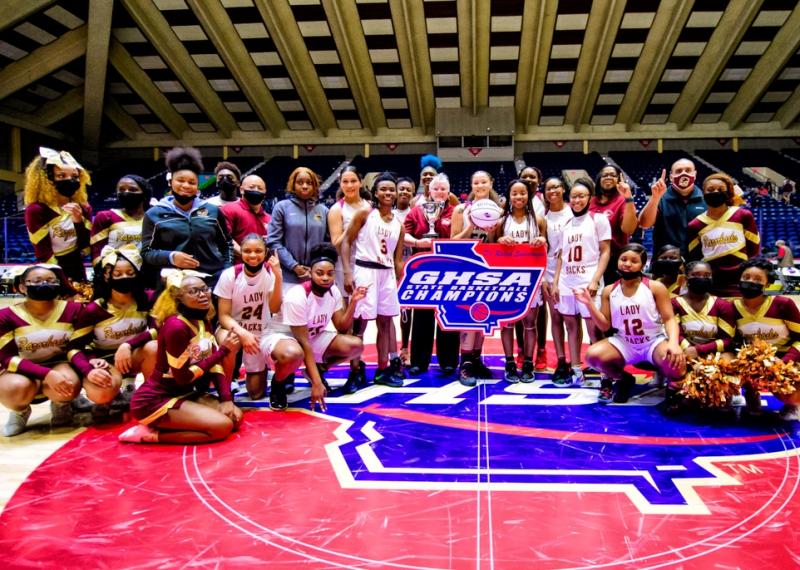 2A Girls - Josey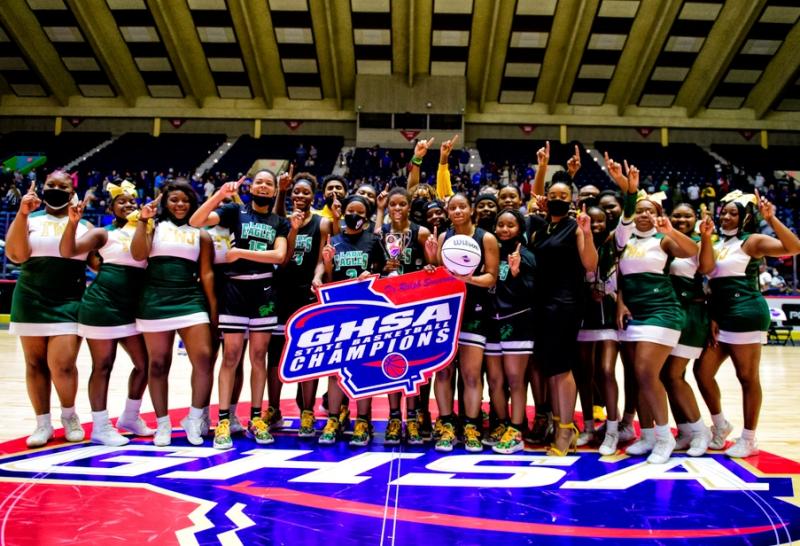 A Public Girls - Calhoun County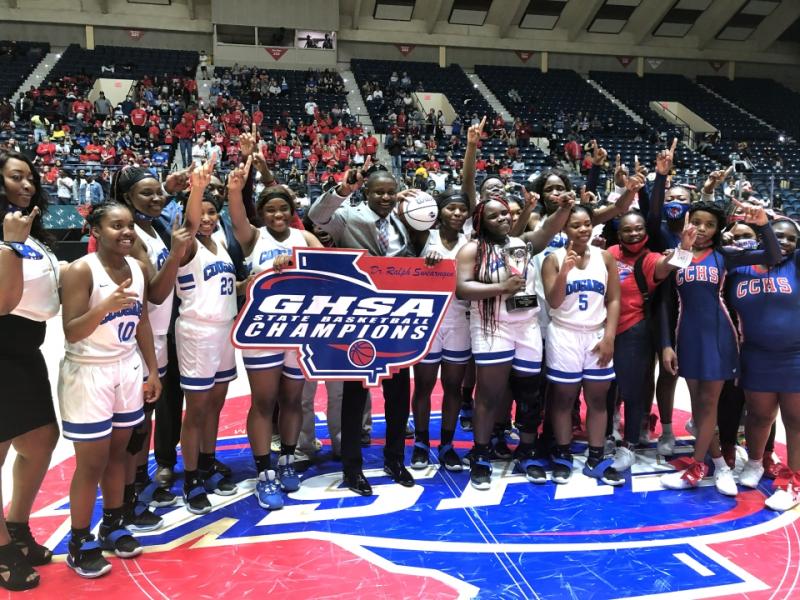 A Private Girls - Hebron Christian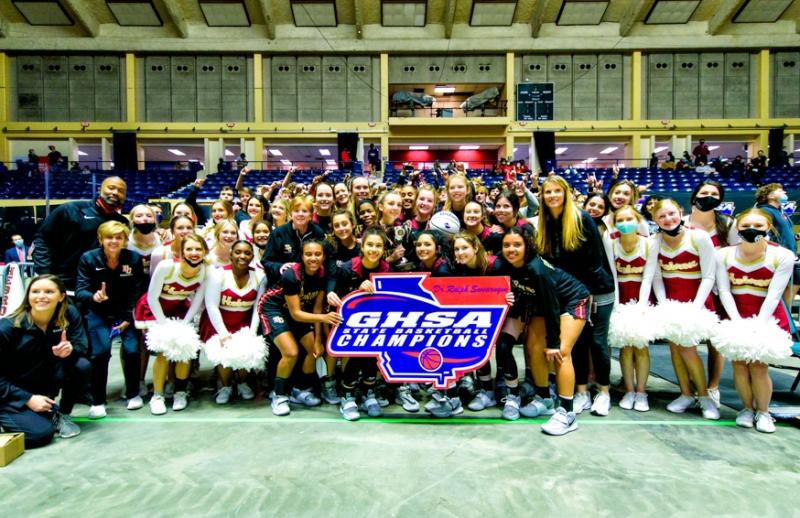 AAASP - Gwinnett County Heat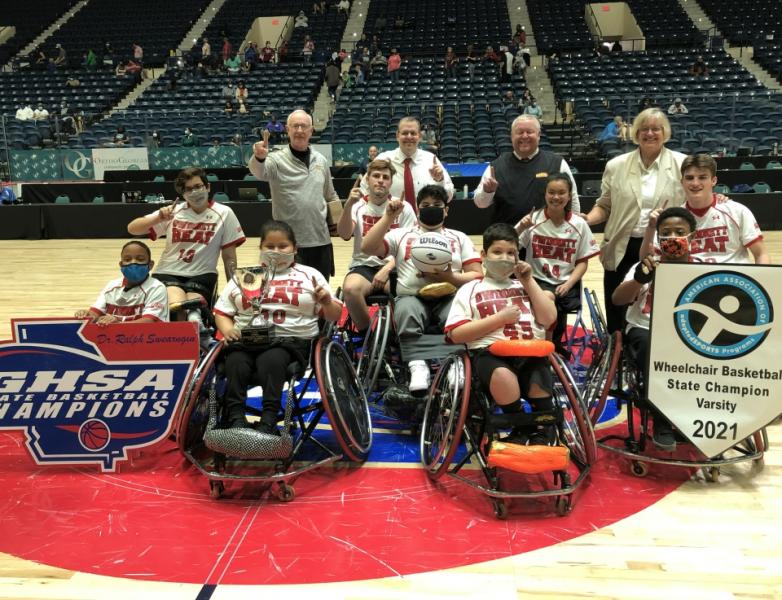 Photos courtesy of Ty Freeman