The 2020-21 GHSA Cheerleading State Championships were held February 15-16  at the Macon Centreplex after the date and location were changed due to Covid-19 protocols.  Winning state championships were Mill Creek (Coed), South Forsyth (7A), Carrollton (6A), McIntosh (5A), West Laurens (4A), Mary Persons (3A), Dodge County (2A), Gordon Lee (A Public) and Mt. Paran (A Private). Click here for final scores sheets.  View past state champions.
Much appreciation goes to Pam Carter, Jimbo Davis, Heath Perkins, Penny Mitchell & GHSA staff, 

Macon Centreplex, volunteers, judges, sponsors, TeamIP, NFHS Network, GPB Sports, Nfinity, Unforgettable Moments Photography, fans & cheerleaders amidst the challenges of the pandemic.  
GPB TV
Georgia Public Broadcasting will air a "Cheerleading State Special" on Monday, February 22nd at 8:00 pm.  Thank you GPB.
Merchandise
State championship merchandise can be ordered from 
TeamIP
.
A Public - Gordon Lee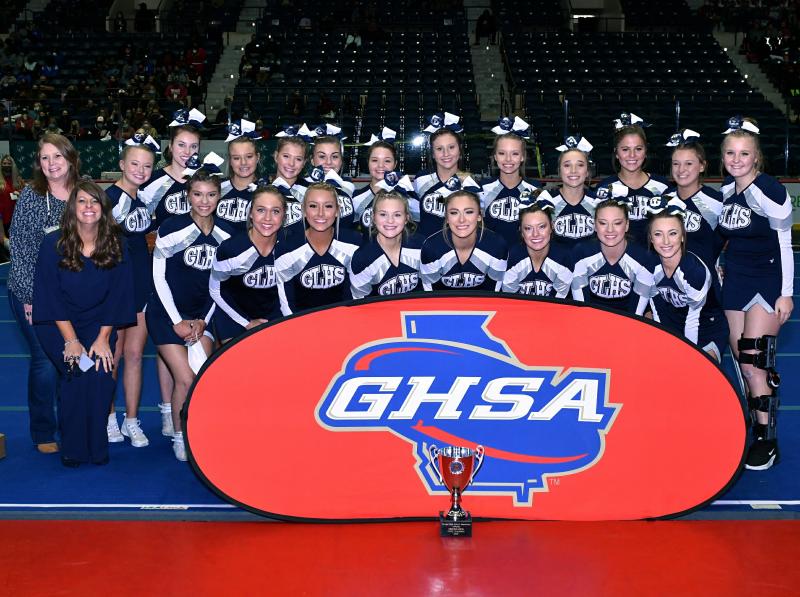 A Private - Mt. Paran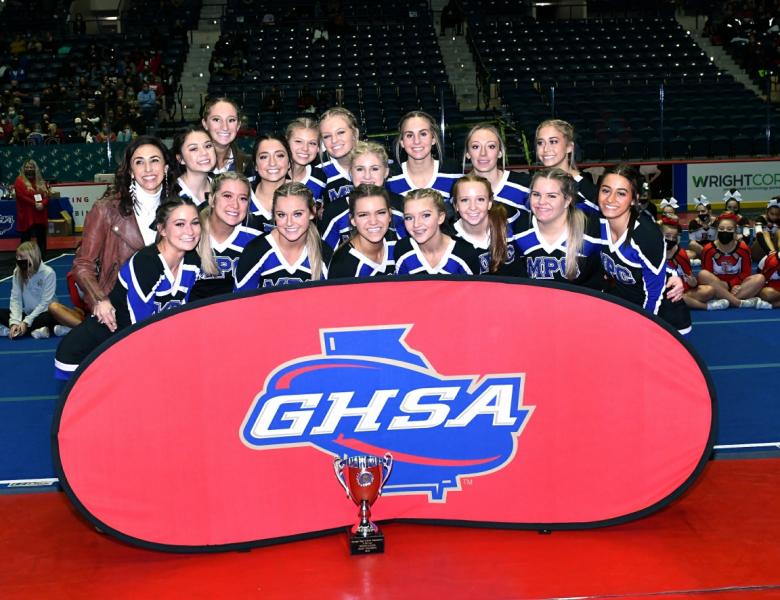 AA - Dodge County

AAA - Mary Persons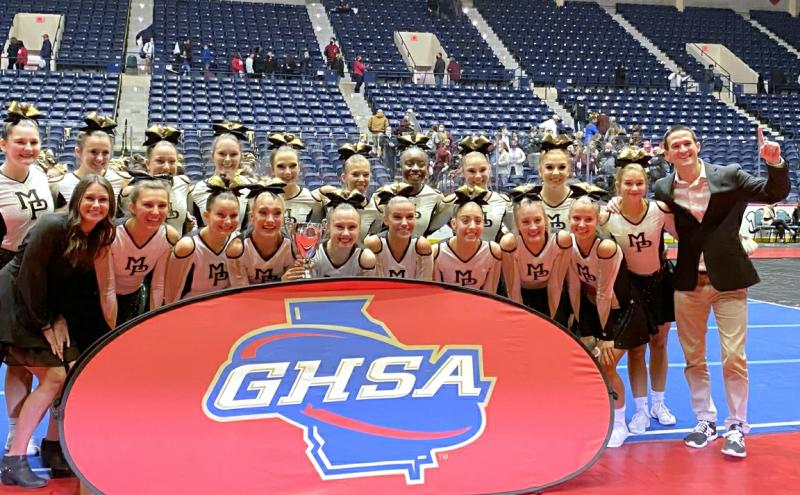 AAAA - West Laurens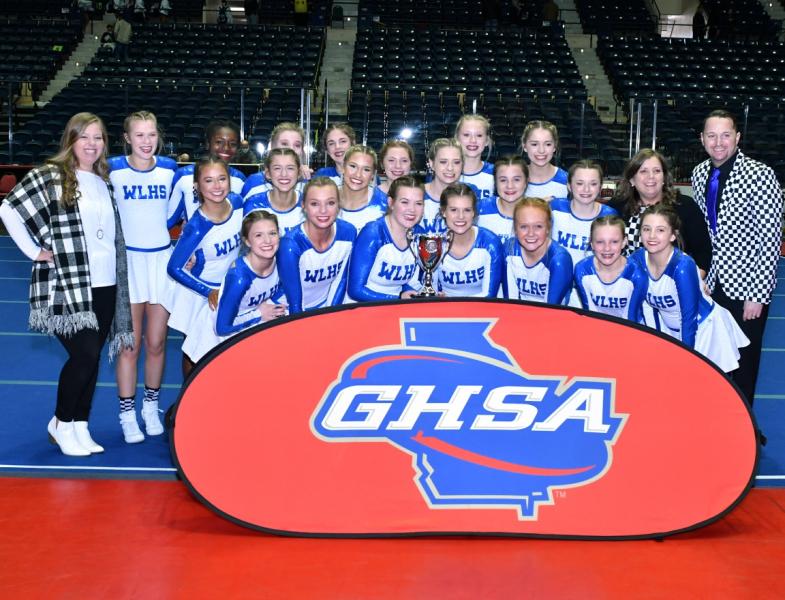 AAAAA - McIntosh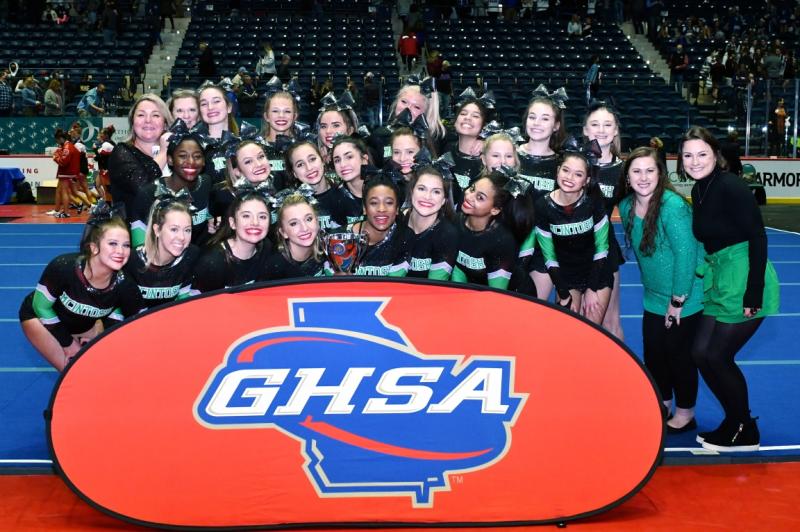 AAAAAA - Carrollton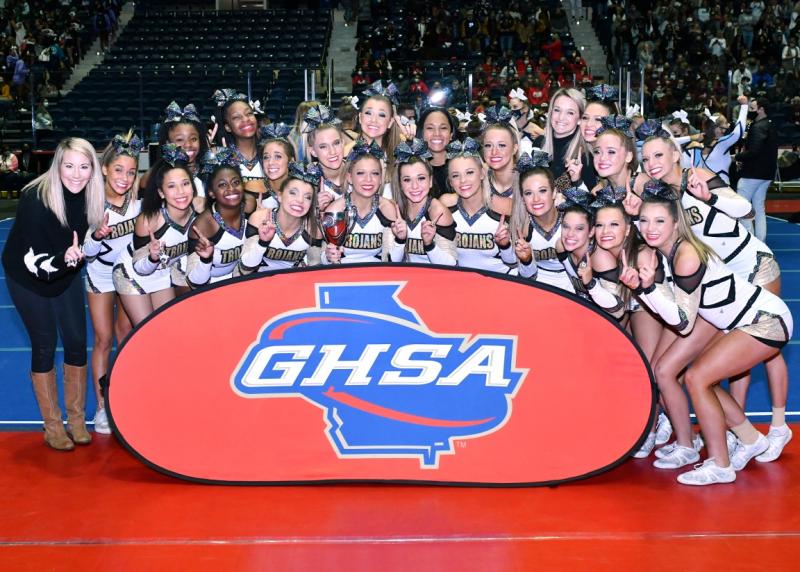 AAAAAAA - South Forsyth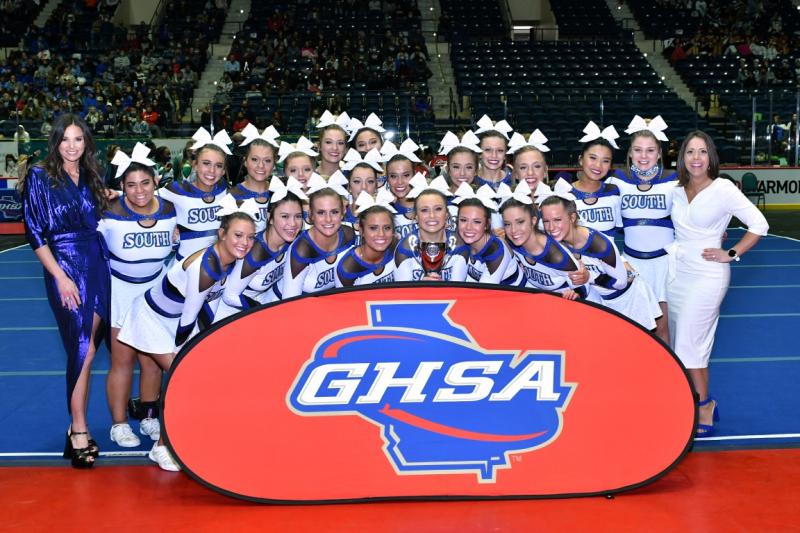 COED - Mill Creek