Congratulations to Georgia Military, which captured its first-ever GHSA Riflery State Championship on April 24, 2021 at The Ole Mill Range in Griffin. GMC fired a 1160 team total in the three-position air rifle format followed by Northside-Columbus (1154) & East Coweta (1153).  Ware County, the three-time defending champions, finished fourth (1151). 
Individual winner was Colin Haskins (GMC) joined on the podium by Laci Jewell (Ware County) & Mikala Kemp (Buford). 
Thanks to The Ole Mill Range, Lisa Kelly (meet director), range officials, volunteers, teams and athletes on a successful championship with challenges of Covid-19 protocols. View Past State Champions.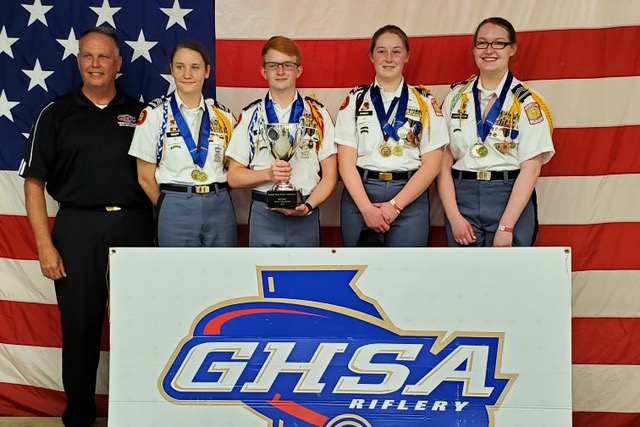 Team State Champion GMC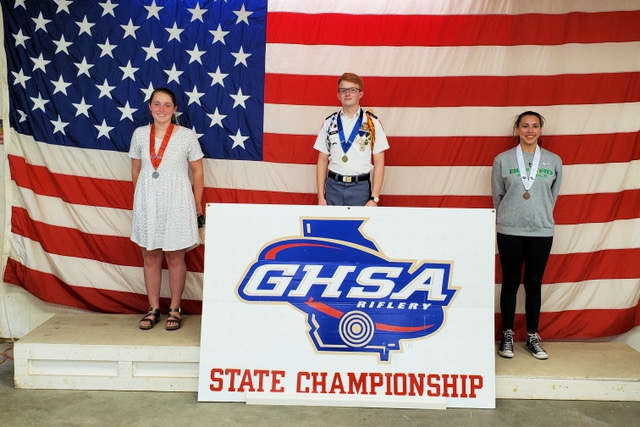 Individual Riflery Winners