Congratulations to the 2022 Dance State Champions: Mill Creek (7A), Starr's Mill (5A-6A), West Laurens (3A-4A) and Stilwell Arts (1A-2A), who competed February 12th at the Columbus Convention & Trade Center. Coed or all-girl dance squads performed in jazz, high kick, hip hop and pom in the event's fourth season. Much appreciation goes to Columbus Convention & Trade Center, Columbus Sport Council, Penny Mitchell, GHSA staff, TeamIP, NFHS Network, GoFan, Unforgettable Moments Photography, volunteers, judges, dancers, coaches and fans.
Merchandise
State championship merchandise can be ordered from TeamIP.
Photos
Unforgettable Moments is the official photographer for GHSA Dance State Championships. Select photos will be placed on GHSA Photo Gallery in near future.
Video
On-demand viewing on NFHS Network available three days after event. Order digital downloads at NFHS Network.
2022 GHSA State Dance Invitational
A-2A Winners
Hip Hop: King's Ridge
Jazz: Stilwell Arts
High Kick: Thomasville
Pom: Stilwell Arts
Overall Champion: Stilwell Arts
Runner Up: Thomasville
3A-4A Winners
Hip Hop: Ringgold
Jazz: North Oconee
High Kick: Stephens County
Pom: West Laurens
Overall Champion: West Laurens
Runner Up: Heritage, Coosa
5A-6A Winners
Hip Hop: Westlake
Jazz: Starr's Mill
Pom: Starr's Mill
High Kick: Allatoona
Overall Champion: Starr's Mill
Runner Up: Westlake
7A Winners
Hip Hop: South Forsyth
Jazz: Mill Creek
Pom: Mill Creek
High Kick: no entries
Overall Champion: Mill Creek
Runner Up: South Forsyth
A-2A - Stilwell Arts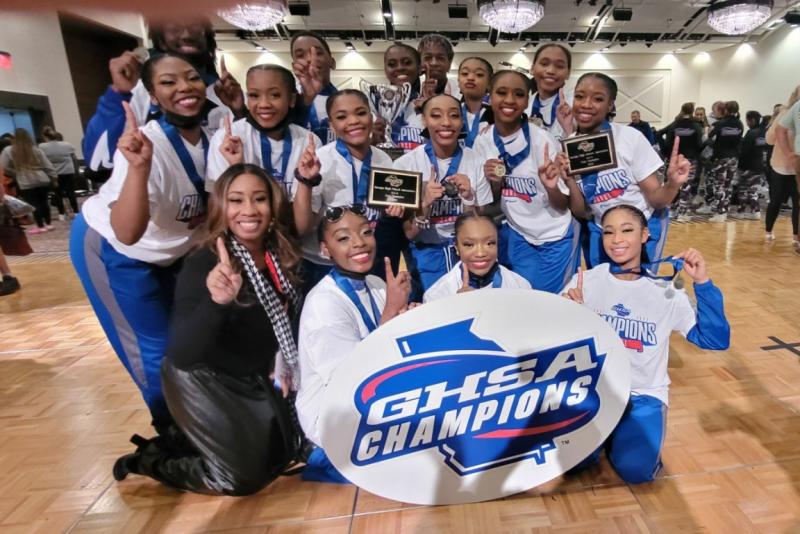 3A-4A - West Laurens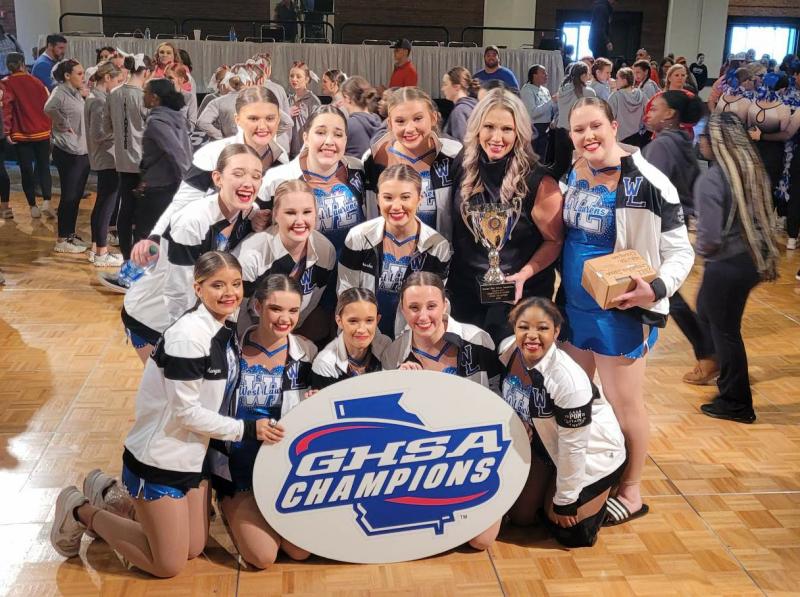 5A-6A - Starr's Mill

7A - Mill Creek