Congratulations to the 2022 GHSA Soccer State Champions winning state finals on May 3-6 at Mercer University and McEachern HS.  First-time titles for:  Girls - Chamblee (5A), Pinecrest (1A Private) & Social Circle (1A Public). Boys - Dalton Academy (1A Public)
State Champions: Girls - Pinecrest, Social Circle, Lovett, Westminster, Marist, Chamblee, Lassiter & West Forsyth;  Boys - Atlanta International, Dalton Academy, Pace Academy, GACS, SE Whitfield, Johnson-Gainesville, Lassiter & Harrison.  View past boys and girls state champions.
Much appreciation goes to Mercer University & McEachern staffs, officials, sponsors, Select (Official Soccer Ball), GoFan, NFHS Network and fans for supporting these outstanding events.
Event Program
Digital event program - (Produced by ScoreAtlanta)
Photos
Order action photography at GHSA Photo Gallery
Video
Spread the word. Family, friends and fans can watch all games Live on NFHS Network by going here.  Subscription to the Network for an all-access pass is the low price of $10.95 per month per 30 days. DVDs can also be ordered at NFHSNetwork.com. NFHS Network - High School Happens Here!
Merchandise
State championship merchandise will be available for order online from Team IP.
Social Media
Follow & Tag your Instagram, Twitter, Facebook & TikTok post to @OfficialGHSA.
Brackets
Boys Brackets
Girls Brackets
7A Boys - Harrison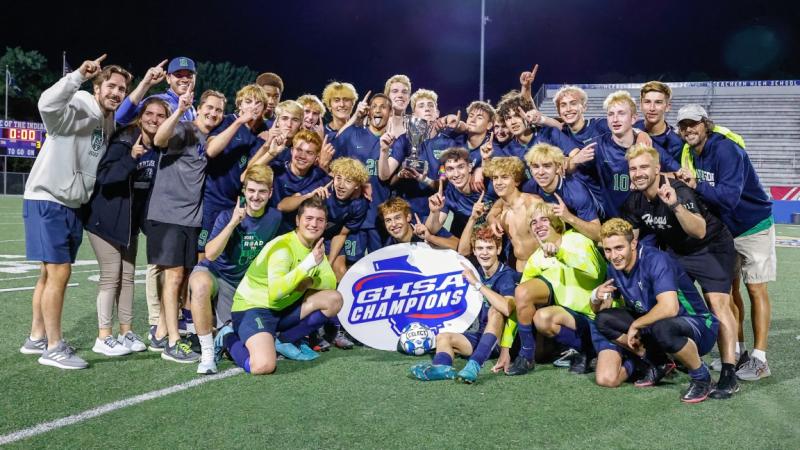 6A Boys - Lassiter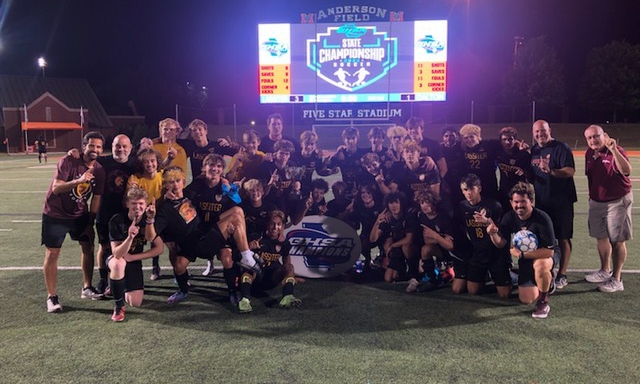 5A Boys - Johnson-Gainesville

4A Boys - Southeast Whitfield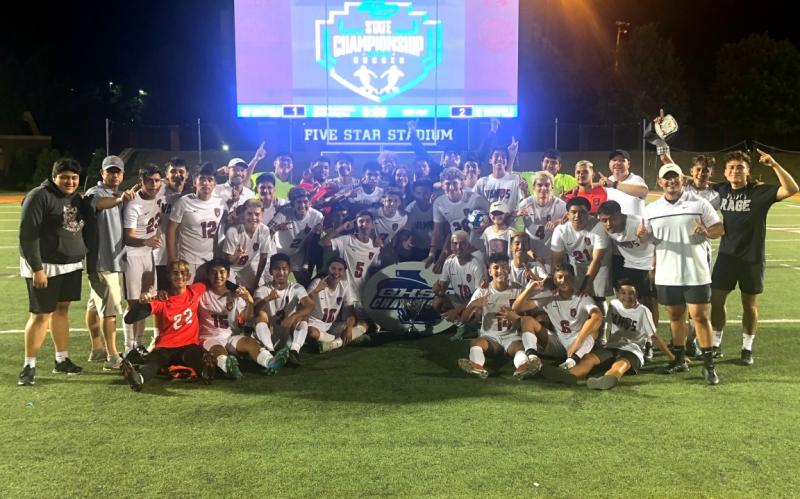 3A Boys - GACS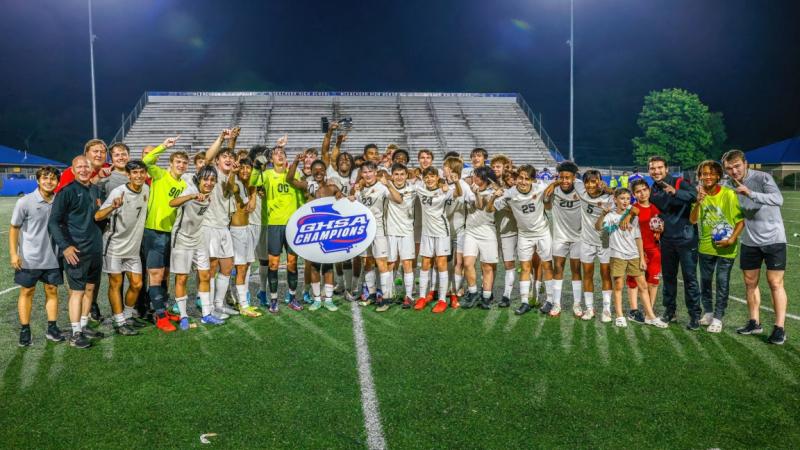 2A Boys - Pace Academy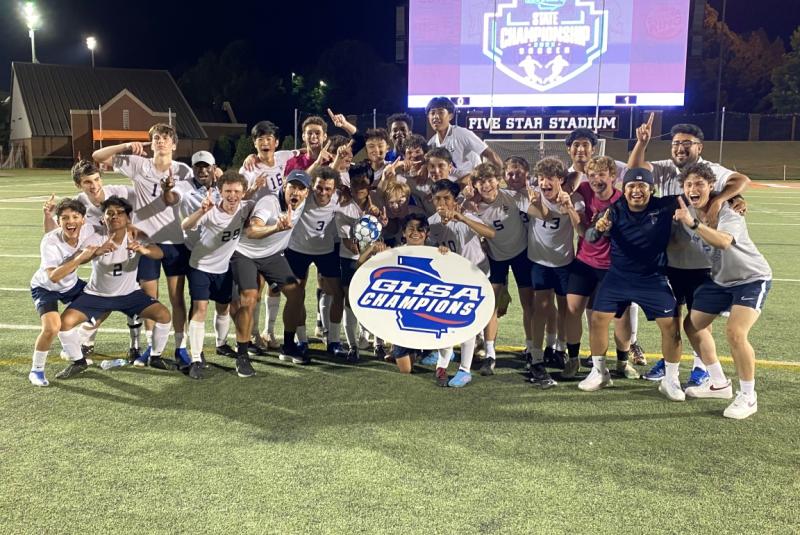 A Public Boys - Dalton Academy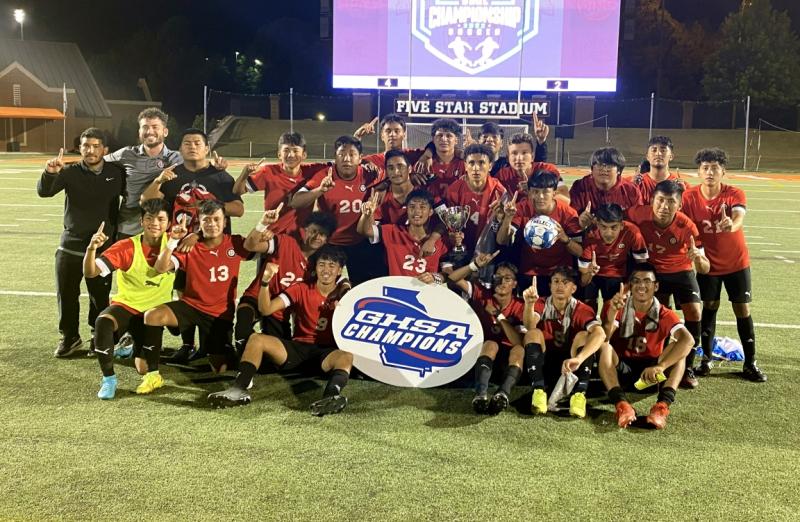 A Private Boys - Atlanta International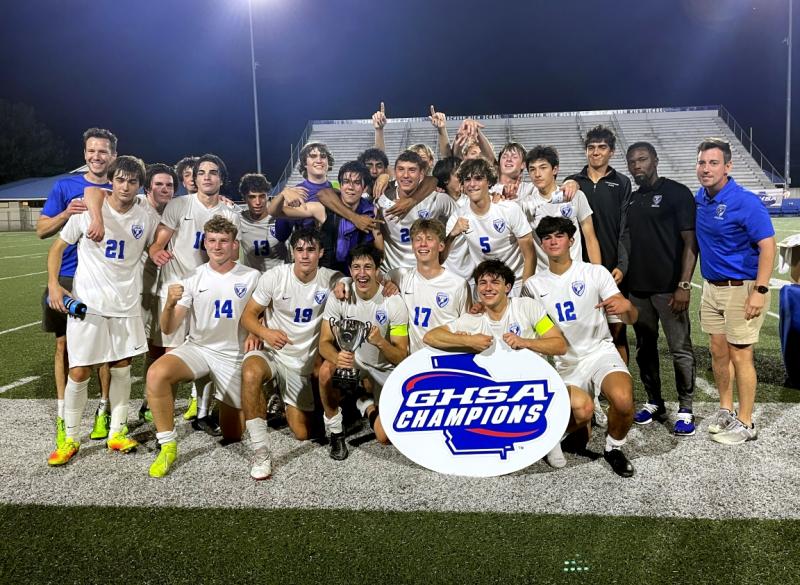 7A Girls - West Forsyth
6A Girls - Lassiter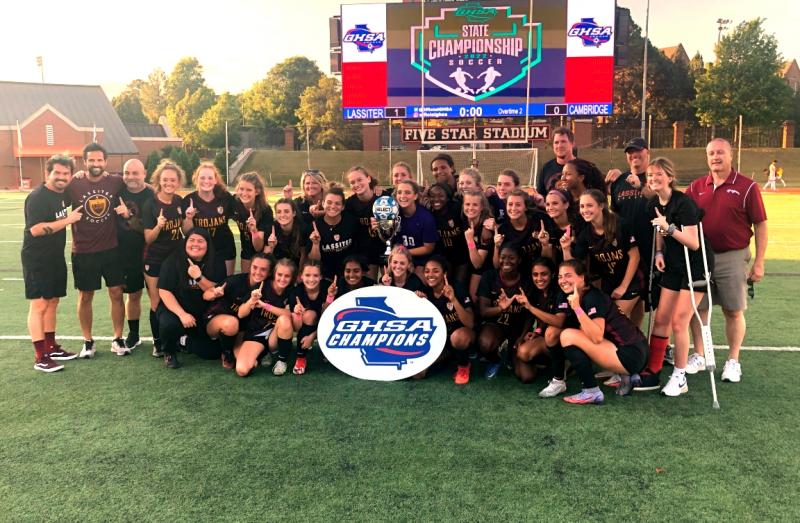 5A Girls - Chamblee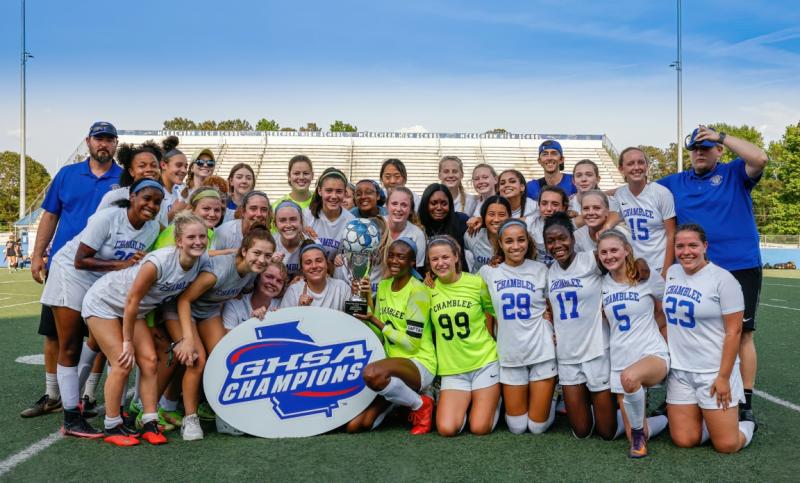 4A Girls - Marist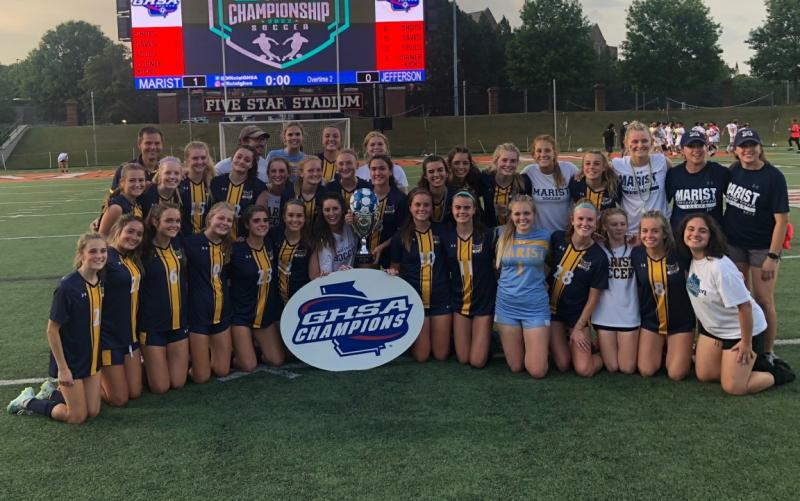 3A Girls - Westminster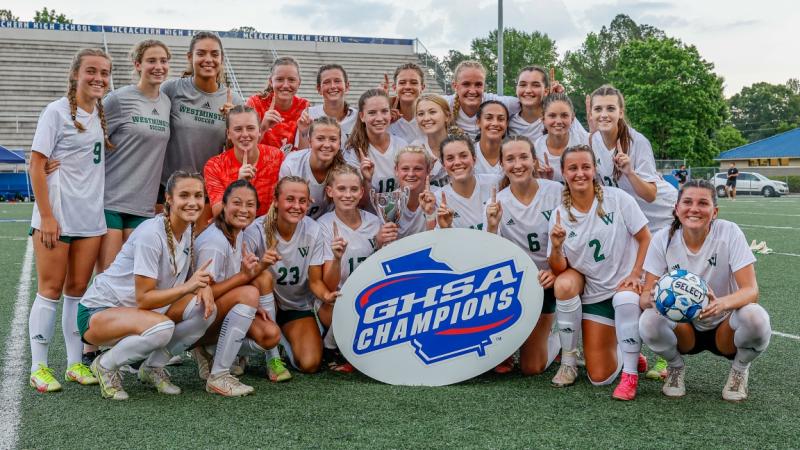 2A Girls - Lovett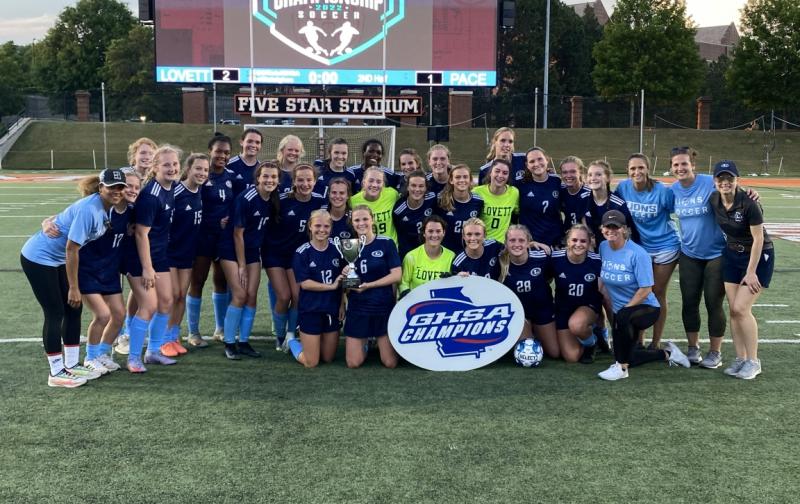 A Public Girls - Social Circle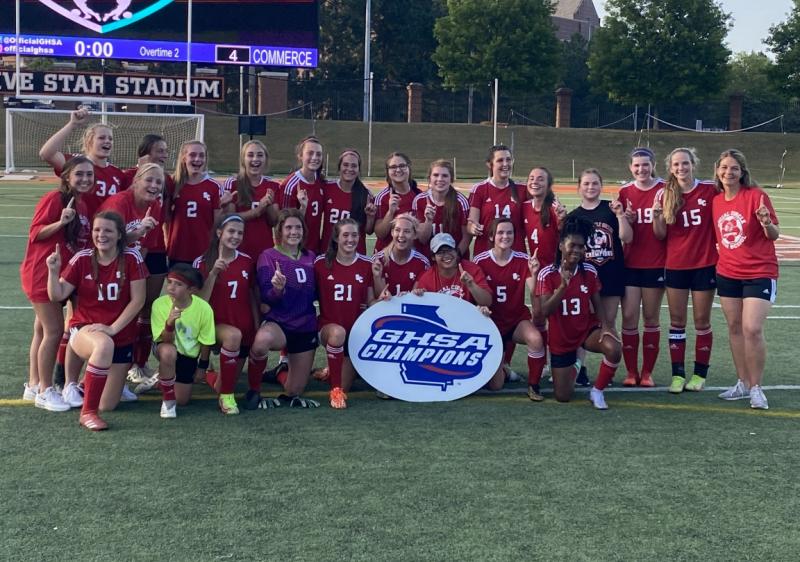 A Private Girls - Pinecrest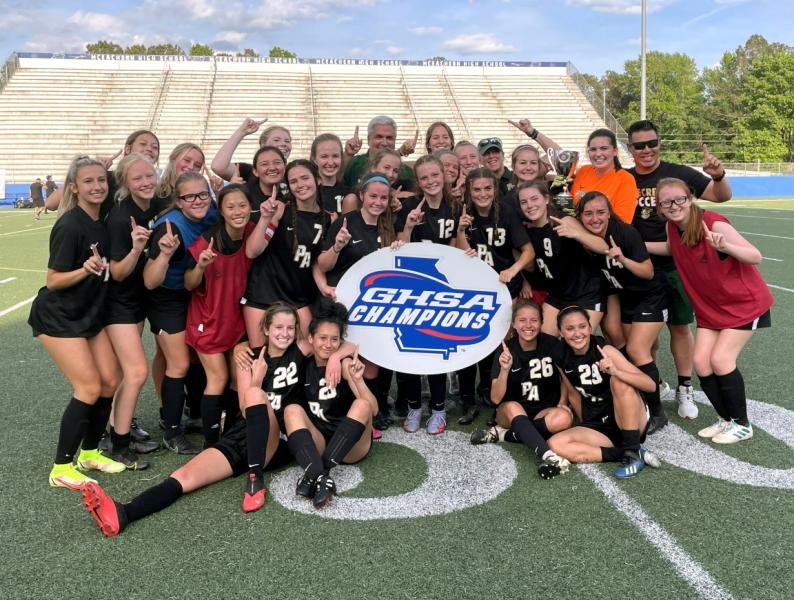 Results
Tuesday, May 3
at McEachern
A Private Girls (Pinecrest 1, Holy Innocents' 0)
A Private Boys (Atlanta International 5, Athens Academy 3)
at Mercer
A Public Girls (Social Circle 6, Commerce 4)
A Public Boys (Dalton Academy 4, Drew Charter 2)
Wednesday, May 4
at McEachern
3A Girls (Westminster 4, GACS 0)
3A Boys (GACS 3, Oconee County 1)
at Mercer
2A Girls (Lovett 2, Pace Academy 1)
2A Boys (Pace Academy 1, Lovett 0)
Thursday, May 5
at McEachern
5A Girls (Chamblee 8, Midtown 1)
5A Boys (Johnson-Gainesville 4, St. Pius 2)
at Mercer
4A Girls (Marist 1, Jefferson 0)
4A Boys (SE Whitfield 2, NW Whitfield 1)
Friday, May 6
at McEachern
7A Girls (West Forsyth 3, Mill Creek 2)
7A Boys (Harrison 2, Pebblebrook 1)
at Mercer
6A Girls (Lassiter 1, Cambridge 0)
6A Boys (Lassiter 3, Dalton 1)