The 2022 GHSA Swimming & Diving State Championships were held February 3-5 at the Georgia Tech McAuley Aquatic Center with packed crowds in attendance on the weekend. Congratulations to state champions and all swimmers and divers who competed. Team winners were: Boys - Parkview (7A), Johns Creek (6A), Marist (4A-5A) and Westminster (1A-3A); Girls - Walton (7A), Lassiter (6A), St. Pius (4A-5A) and Westminster (1A-3A). It was the fifth straight boys/girls sweep by Westminster and the third straight title for the Marist boys. View past state champions.
Much appreciation goes to Atlanta Swimming Meet Directors Franke Marsden, Matt Murphy and Evan Nylander, GHSA rep Andy Cowart, Georgia Tech Aquatic Center, NFHS Network, GoFan, River Oak Photography, TeamIP, West Georgia Sports Information Services, coaches, athletes, meet officials, sponsors, dedicated volunteers that worked hard to host another outstanding championship. Thank you devoted parents & fans who watched on NFHS Network.
View Meet Results
Click here for team scores
Click here for complete results
Video
Order digital downloads at NFHS Network.
Photos
All action photography orders were made in advance with riveroakphotography.com, but you can sign up to be notified when awards podium photos by clicking here. Contact orders@riveroakphotography.com with any questions. Select photos will be placed on GHSA Photo Gallery.
7A Boys - Parkview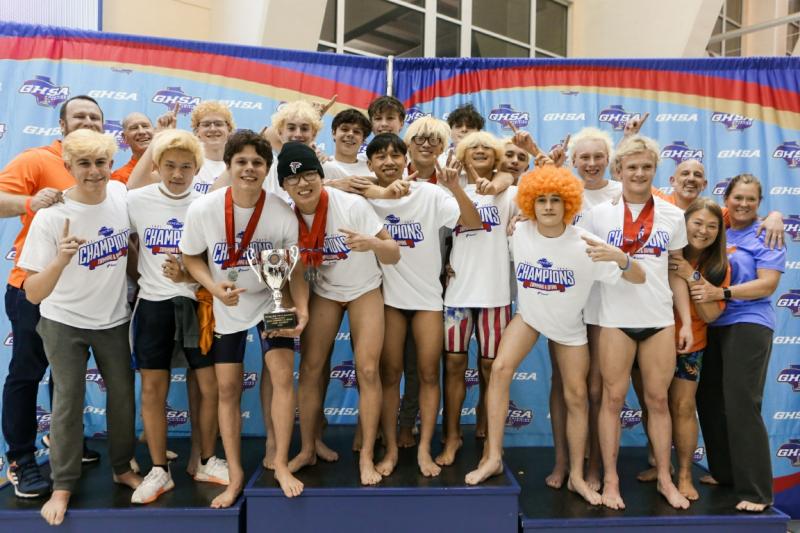 7A Girls - Walton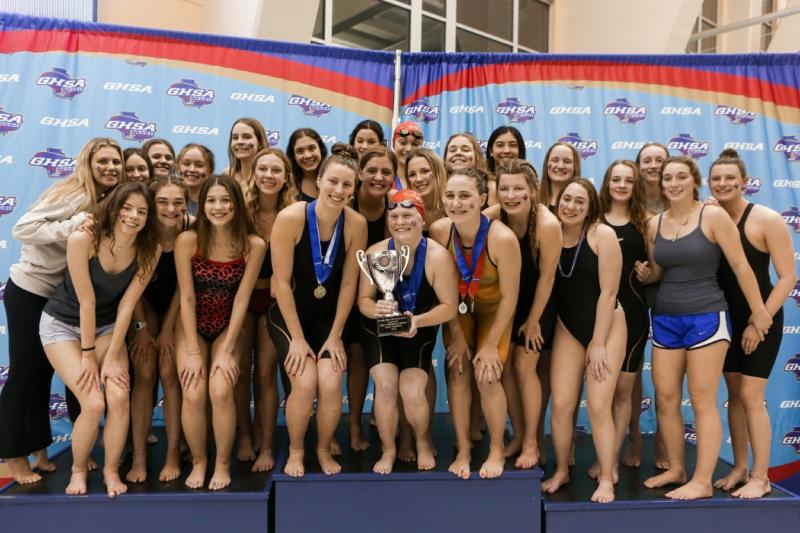 6A Boys - Johns Creek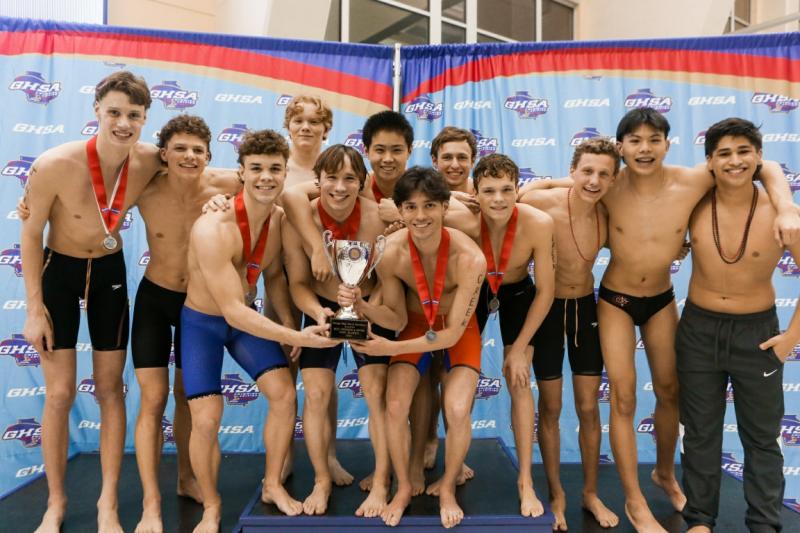 6A Girls - Lassiter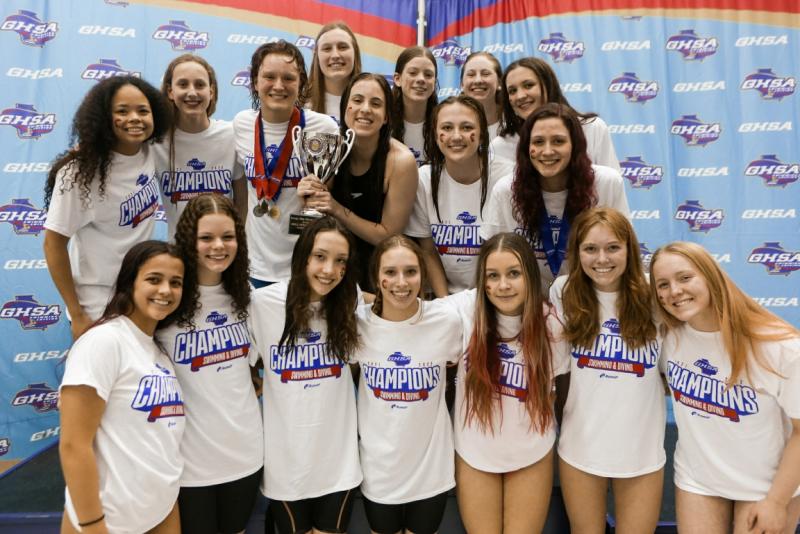 4-5A Boys - Marist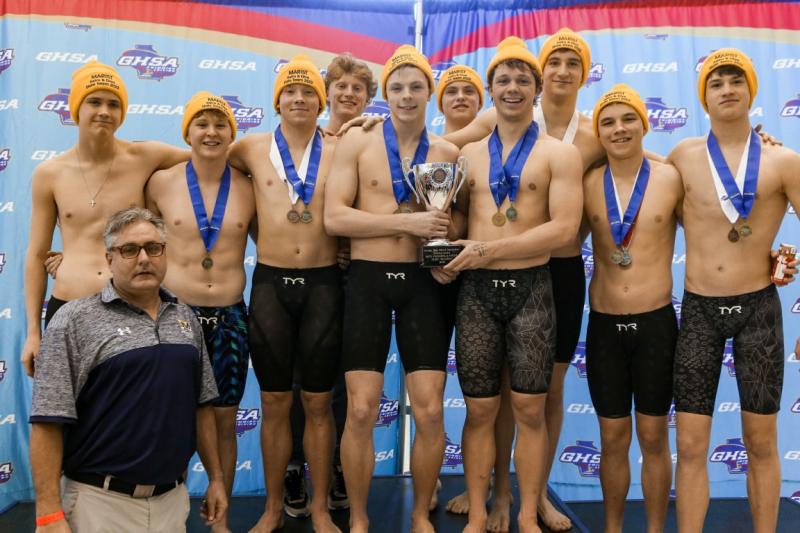 4-5A Girls - St. Pius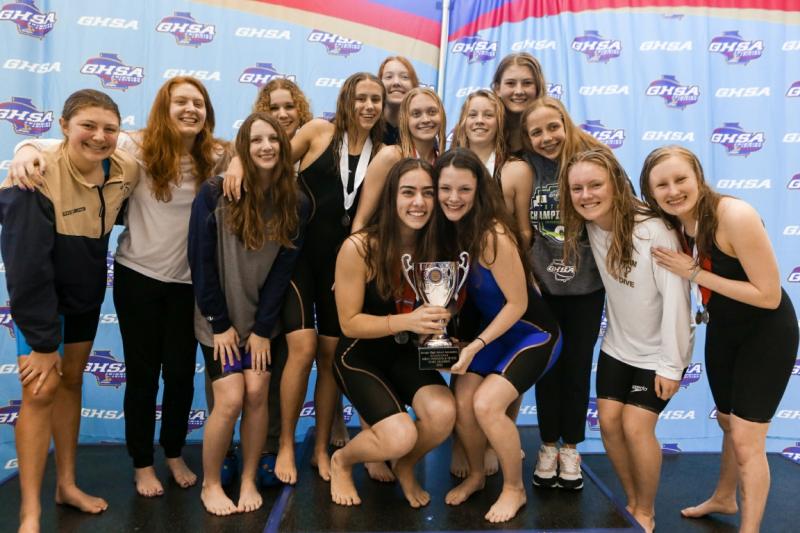 1-3A Boys - Westminster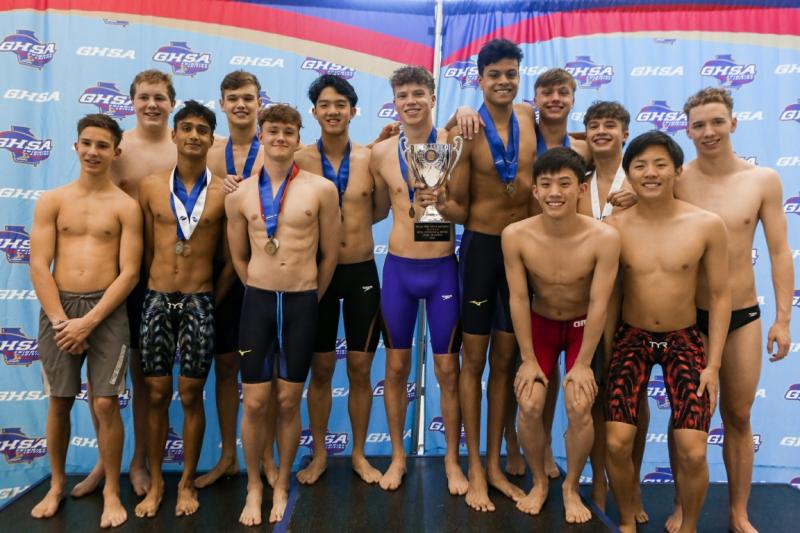 1-3A Girls - Westminster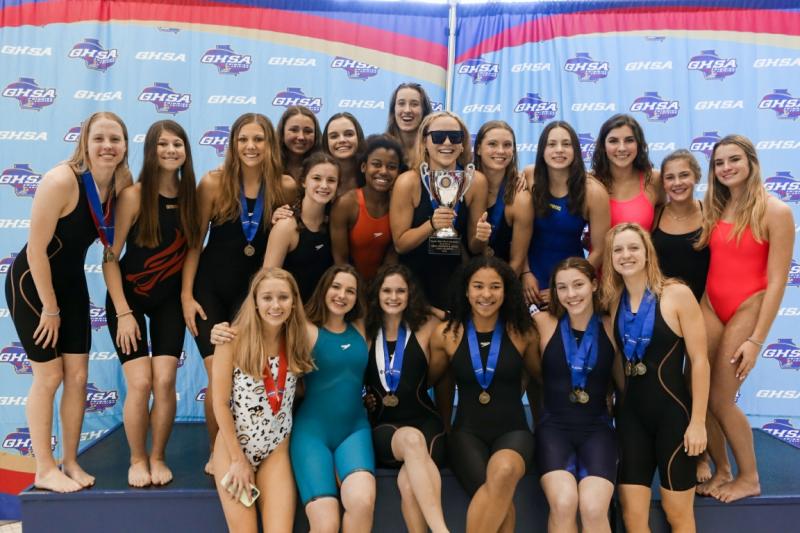 Photos courtesy of River Oak Photography.