The 2023 GHSA / Dr. Ralph Swearngin Basketball State Championships, presented by Breda Pest Management, were held March 8-11 at the Macon Centreplex. Congratulations to all state champions: Girls – St. Frances (1A Div 1), Clinch County (1A Div. 2), Mt. Paran (2A), Hebron Christian (3A), Griffin (4A), Kell (5A), River Ridge (6A) and Brookwood (7A); Boys – Kings Ridge (1A Div. 1), Wilkinson County (1A Div. 2), Westside-Augusta (2A), Sandy Creek (3A), Pace Academy (4A), Kell (5A), Alexander (6A) and Wheeler (7A); AAASP Wheelchair - Houston County. View complete past Boys and Girls basketball state champions.
The BSN Sports Girls 3-Point Contest was won by Ella Southards of Rabun County. Coed 3-point winners were returning champs Bella Brick and Landon Mealor of Flowery Branch. Boys Slam Dunk top performer was Jalen Hilliard of McEachern.
Much appreciation goes to the following groups, whose dedication and support made the four-day Championship Week a big success: Thank you Macon Centreplex, game officials, Dr. Robin Hines, Ernie Yarbrough and the GHSA staff, Earl Etheridge and Savannah event operations staff, statewide media, GPB Sports (TV/Stream Broadcasts), NFHS Network, Breda Pest Management (Presenting Sponsor), David Witherow / Martin Young (PA), American Association for Adapted Sports Programs (AAASP), Big Sticky Graphics, Sports Medicine South / Northside Hospital (Medical Services), GoFan (Ticketing), West Georgia Sports Information Services (Statistics), BSN Sports (3-point/Slam Dunk Contest), Ty Freeman (Photography), Gatorade, TeamIP (Merchandise), ScoreAtlanta (Fan Guide), Wilson (Official Basketball) and other corporate partners. Appreciation to enthusiastic support from schools' communities of fans, cheerleaders, dance teams and bands that traveled to Macon.
Championship Results
WEDNESDAY - MARCH 8
A Div. 2 Girls (Clinch County 45, Lake Oconee Academy 42)
A Div. 2 Boys (Wilkinson County 40, Charlton County 36)
4A Girls (Griffin 51, Baldwin 47)
4A Boys (Pace Academy 66, Fayette County 44)
THURSDAY - MARCH 9
2A Girls (Mt. Paran 67, Banks County 44)
2A Boys (Westside-Augusta 89, Providence Christian 81)
Coed 3-point contest (Bella Brick and Landon Mealor, Flowery Branch)
5A Girls (Kell 57, Warner Robins 36)
5A Boys (Kell 61, Eagle's Landing 53)
FRIDAY - MARCH 10
3A Girls (Hebron Christian 68, Lumpkin County 36)
3A Boys (Sandy Creek 66, Cedar Grove 38)
Girls 3-Point contest (Ellie Southards, Rabun County)
6A Girls (River Ridge 68, Lovejoy 50)
6A Boys (Alexander 64, Lee County 42)
SATURDAY - MARCH 11
A Div. 1 Girls (St. Francis 76, Galloway 74)
A Div. 1 Boys (King's Ridge 68, Mt. Pisgah 58)
AAASP Final (Houston County Sharks 49, DeKalb Silver Streaks 30)
Boys Slam Dunk Final (Jalen Hilliard, McEachern)
7A Girls (Brookwood 43, Norcross 39)
7A Boys (Wheeler 78, Cherokee 58)
Live Stats
Get final statistics from each game courtesy of West Georgia Sports Information Services. Click here
Merchandise
State championship merchandise will be available by Team IP.
Event Program
Digital interactive event fan guide produced by ScoreAtlanta.
Brackets
Boys Brackets
Girls Brackets
7A Boys - Wheeler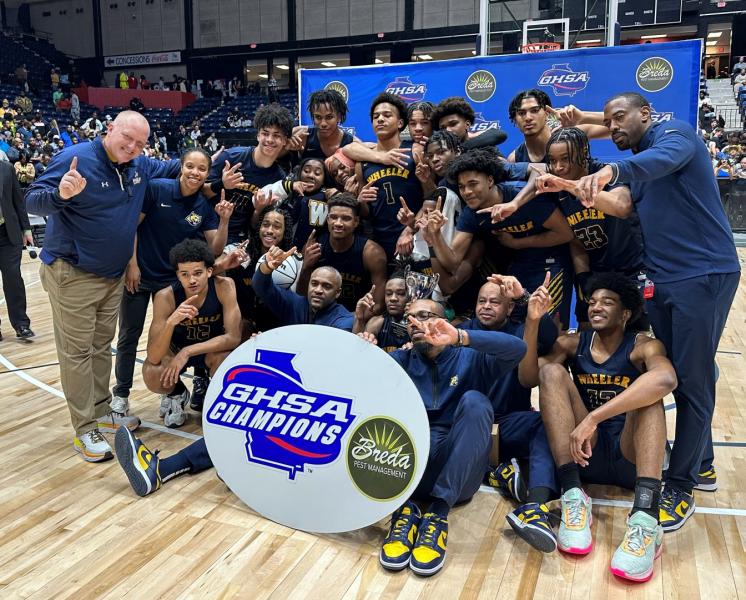 6A Boys - Alexander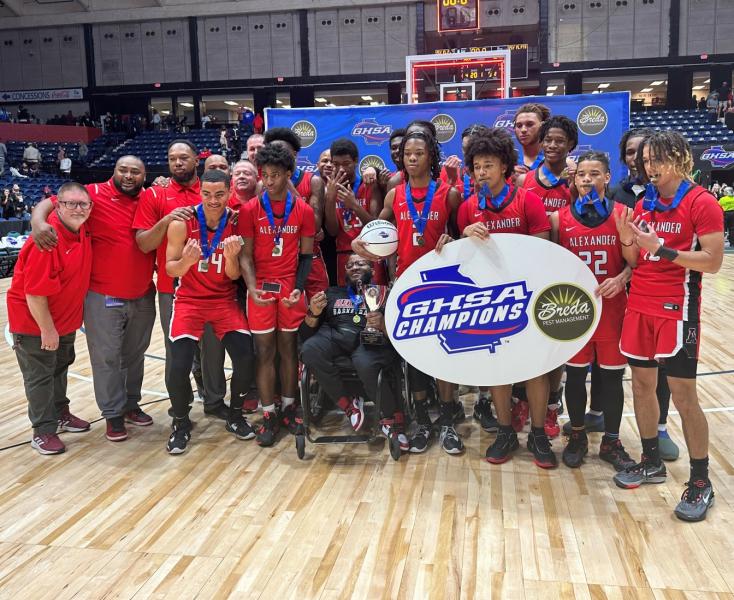 5A Boys - Kell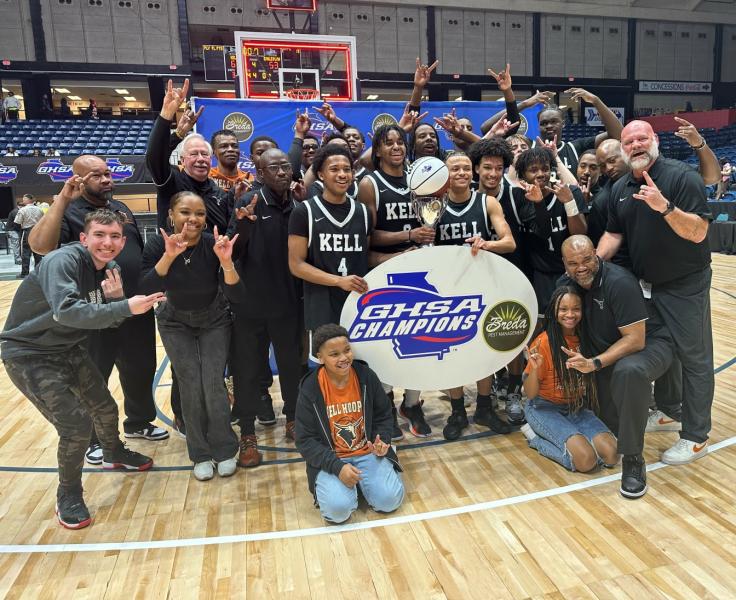 4A Boys - Pace Academy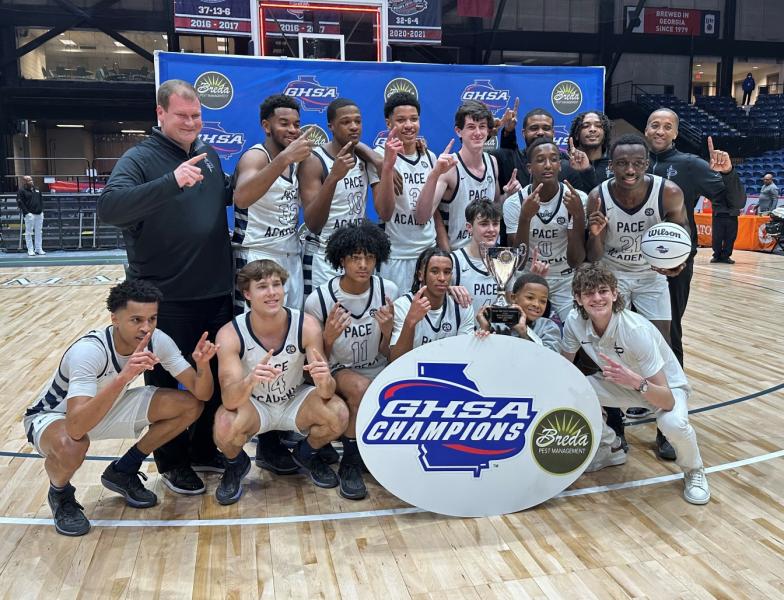 3A Boys - Sandy Creek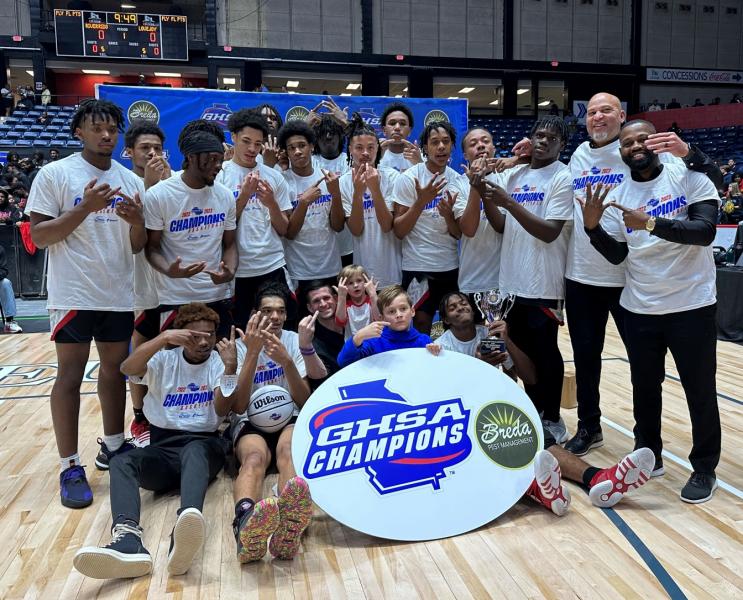 2A Boys - Westside-Augusta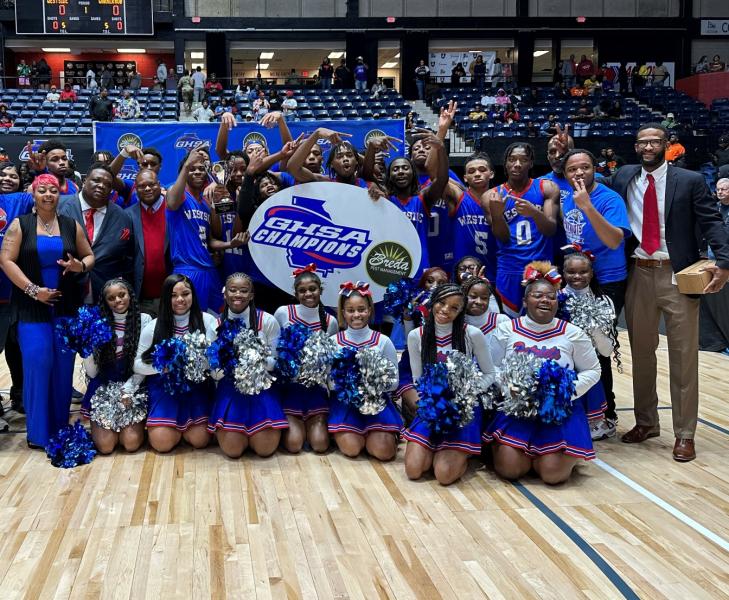 A Division 1 Boys - King's Ridge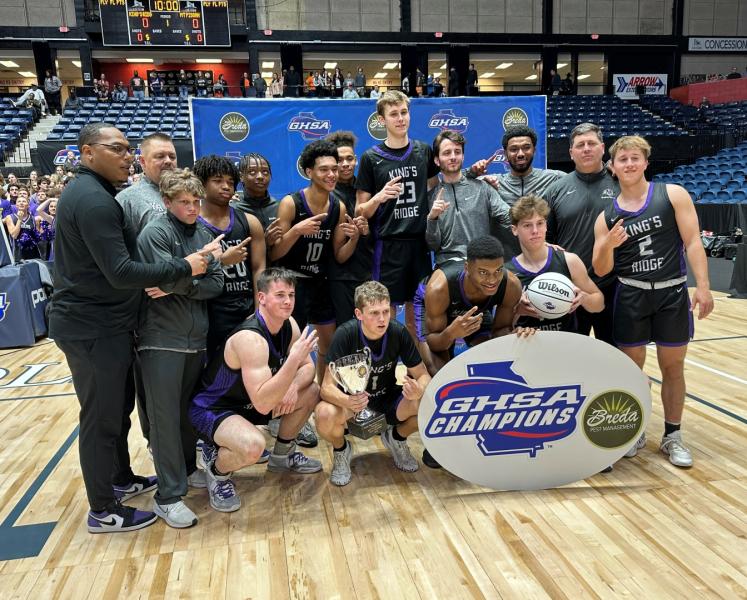 A Division 2 Boys - Wilkinson County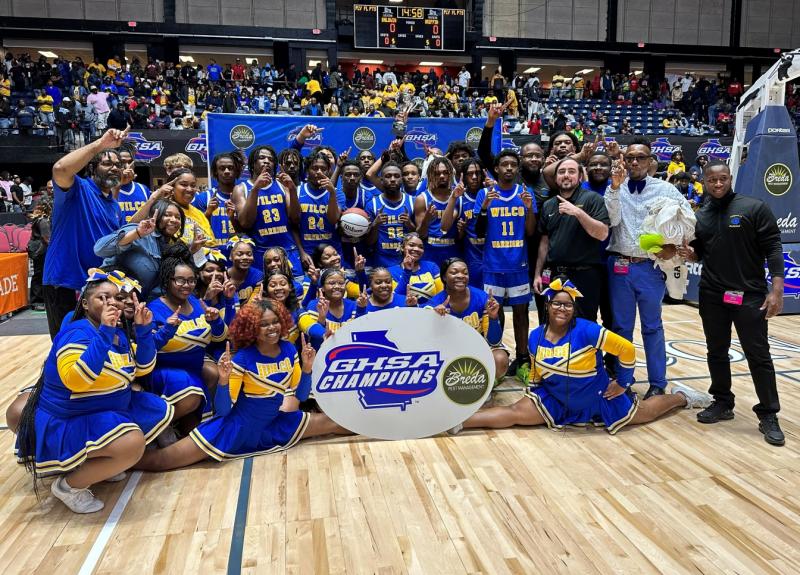 7A Girls - Brookwood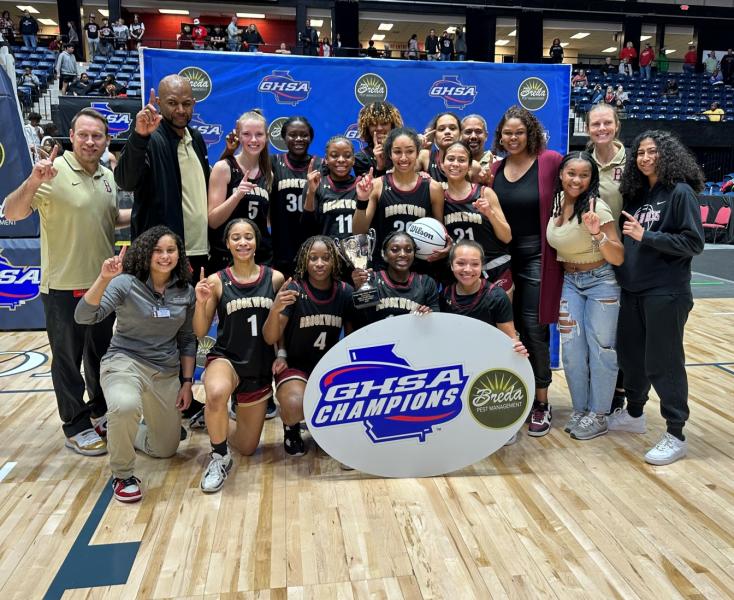 6A Girls - River Ridge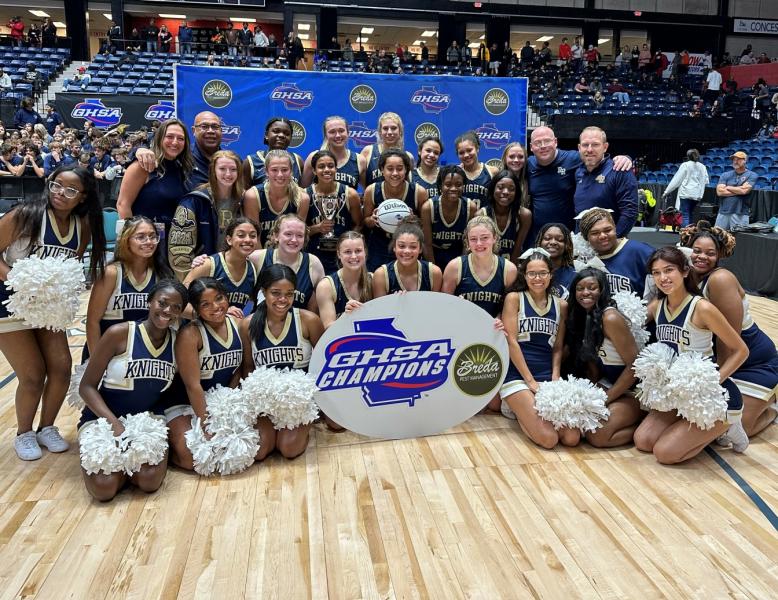 5A Girls - Kell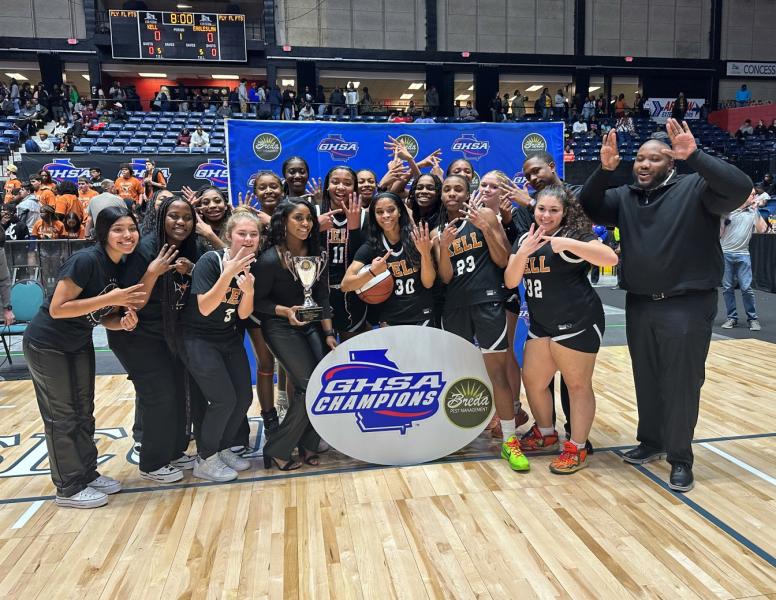 4A Girls - Griffin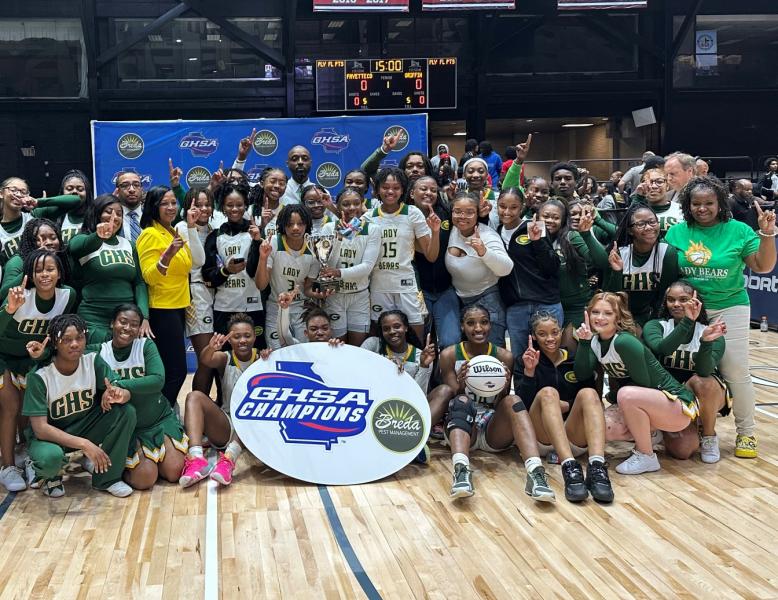 3A Girls - Hebron Christian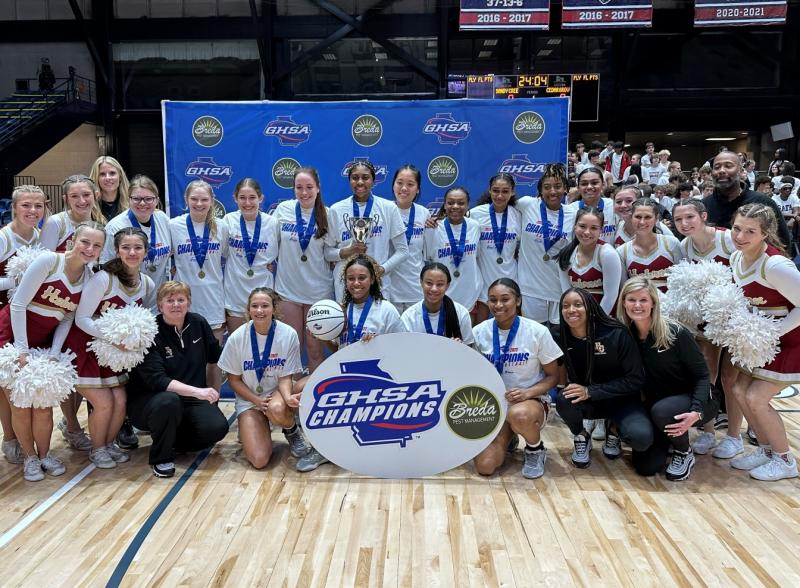 2A Girls - Mt. Paran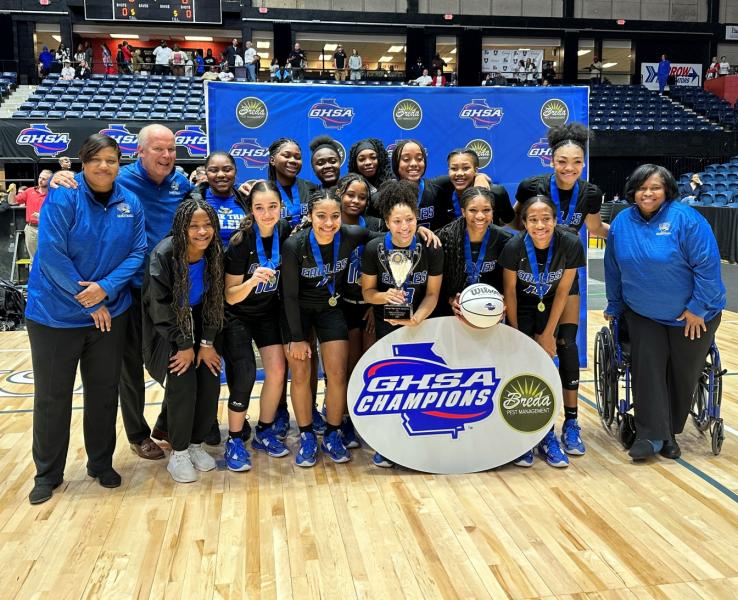 A Division 1 Girls - St. Francis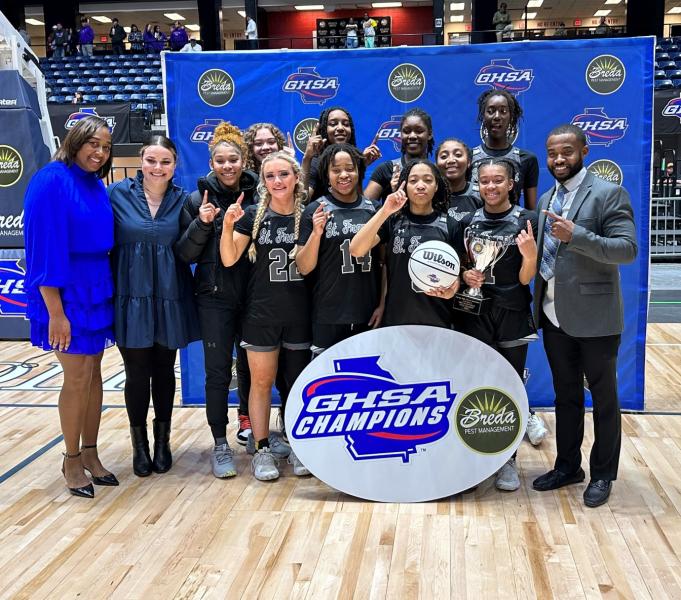 A Division 2 Girls - Clinch County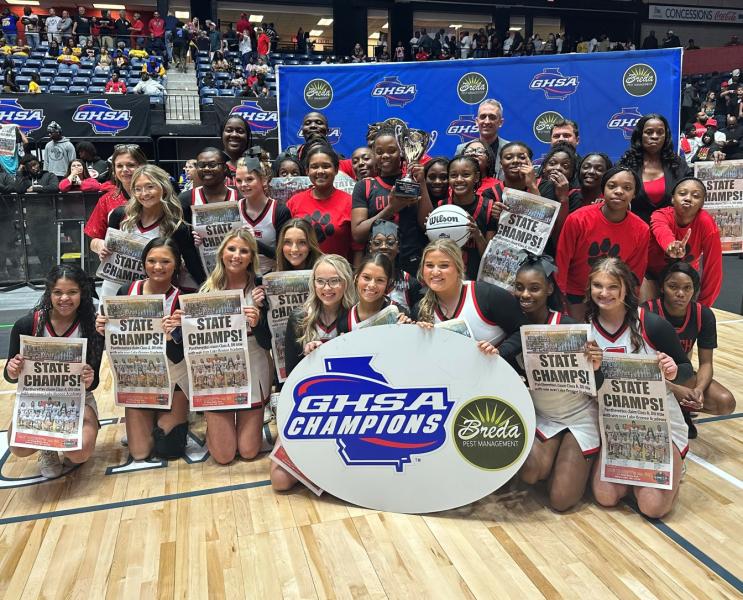 AAASP - Houston County Sharks

Coed 3-Point Contest Winners

Girls 3-Point Contest Finalists

Boys Slam Dunk Finalists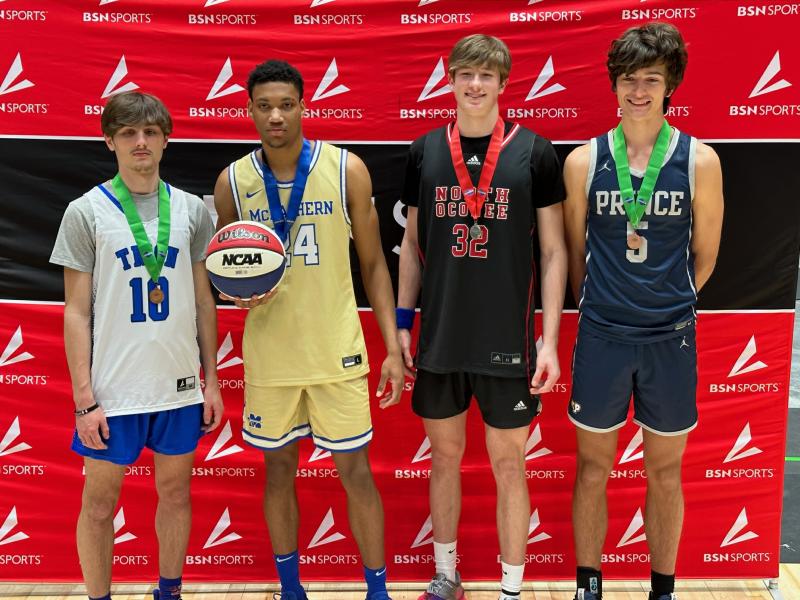 Photos courtesy of Ty Freeman and Alan Sharp