The 2023 GHSA Lacrosse State Championships were held May 13th at Denmark High School. Congratulations to state champions: A-4A - Pace Academy (Girls, First state title) and Westminster (Boys, First since 20i9); 5A-6A - Blessed Trinity (Girls, Three straight) and Roswell (Boys, First since 2015); 7A - Milton (Girls, 6th straight) and West Forsyth (Boys, First state title). View past state champions: Boys & Girls.
Much appreciation goes to Denmark HS staff, volunteers, officials, sponsors, GoFan, NFHS Network, TeamIP and fans for supporting the lacrosse championships.
Video
Digital downloads can be ordered at NFHSNetwork.com.
Photos
View action photography at GHSA Photo Gallery.
Merchandise
State championship merchandise available online by Team IP.
Brackets
Boys Brackets
Girls Brackets
7A Boys - West Forsyth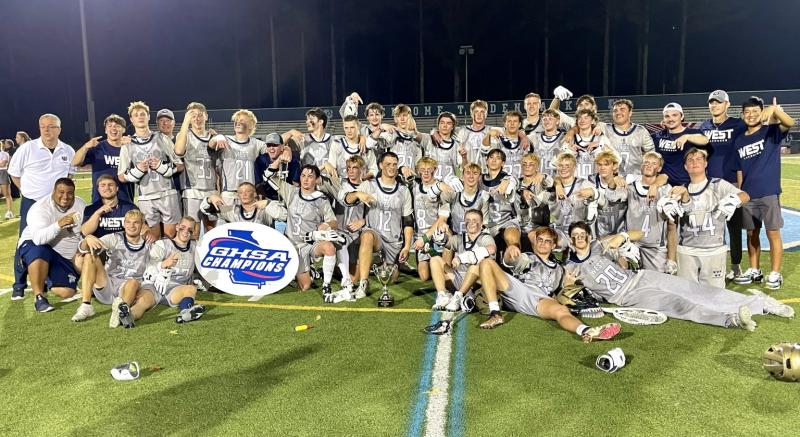 5A-6A Boys - Roswell

A-4A Boys - Westminster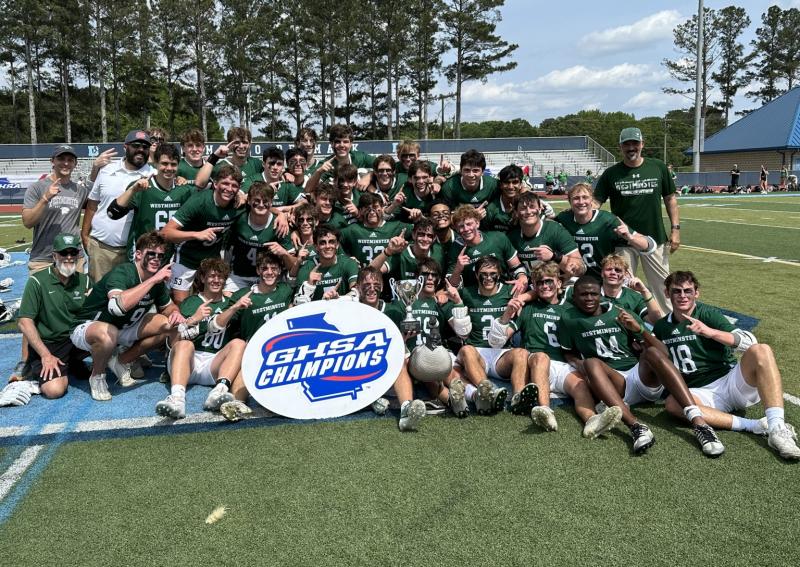 7A Girls - Milton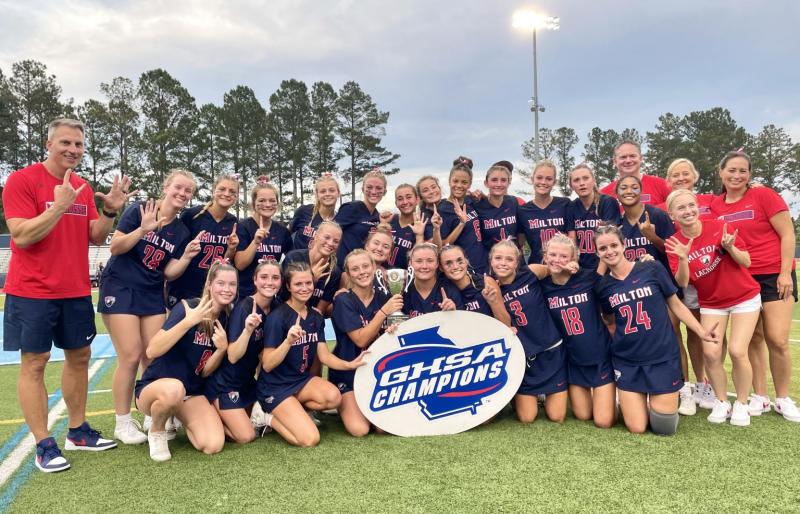 5A-6A Girls - Blessed Trinity
A-4A Girls - Pace Academy