Congratulations to Camden County, winning its first ever GHSA Riflery State Championship on April 2 at the University of North Georgia. The Wildcats fired a new state-record 1,175 team total in the three-position air rifle format followed by Lumpkin Co. (1,161) and East Coweta (1,152). Individual winner was Madison Kennedy of GMC (395.7) followed by Maddy Moyer (Lumpkin County, 395.4) and Jordan DeJesus (Camden County, 393.9).
Thanks to University of North Georgia, Lisa Kelley (meet director), range officials, TeamIP, volunteers, teams, and competitors on a successful championship. View Past State Champions.
Merchandise
State championship merchandise available online by Team IP.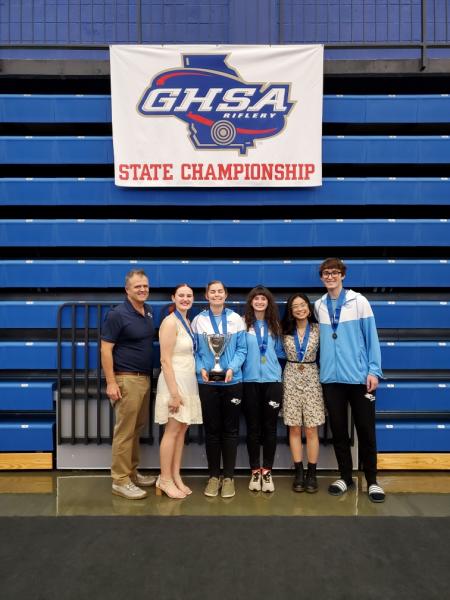 Team State Champion Camden County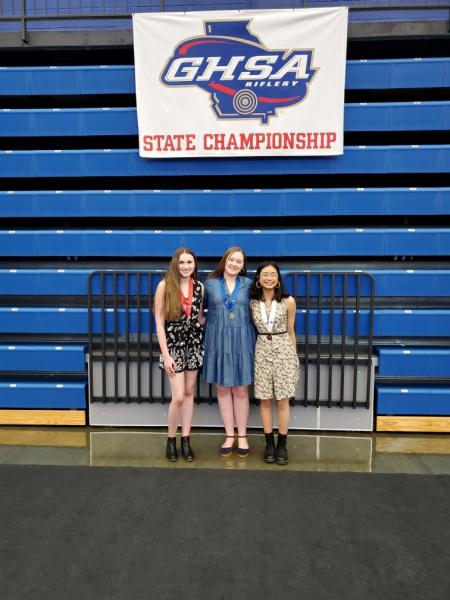 Individual Winners (L-R) Maddy Moyer, Madison Kennedy and Jordan DeJesus