Congratulations to the 2023 GHSA Soccer State Champions winning state finals on May 2-5 at Mercer University, McEachern HS and Duluth HS. Girls Champions - Denmark (7A), Roswell (6A), Chamblee (5A), Westminster (4A), Oconee County (3A), Fellowship Christian (2A, Mt. Vernon (A, Div. 1) and Aquinas (A, Div. 2). Boys Champions - Lambert (7A), Lassiter (6A), Dalton (5A), Johnson-Gainesville (4A), Coahulla Creek (3A), Tattnall County (2A), Paideia (A, Div. 1) and Christian Heritage (A, Div. 2)
. View past boys and girls state champions.
Much appreciation goes to the staffs at Mercer University, McEachern and Duluth. And to the officials, sponsors, Select (Official Soccer Ball), GoFan, NFHS Network and fans for supporting these outstanding events.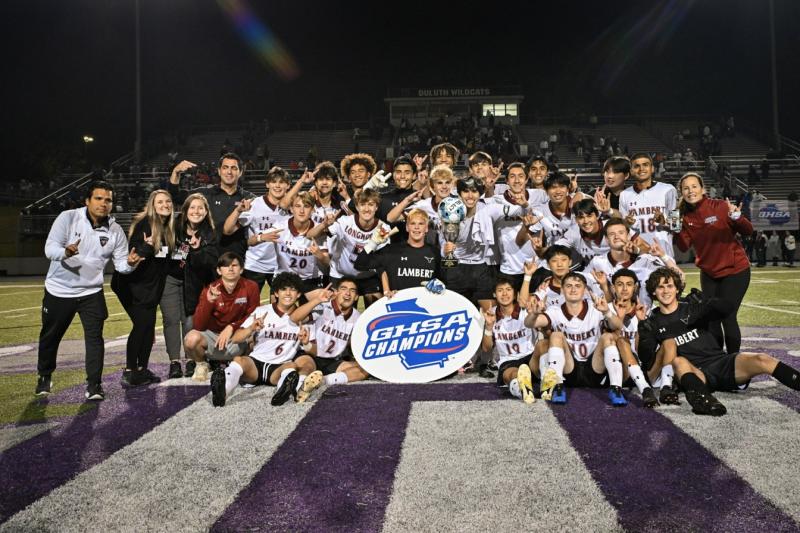 6A Boys - Lassiter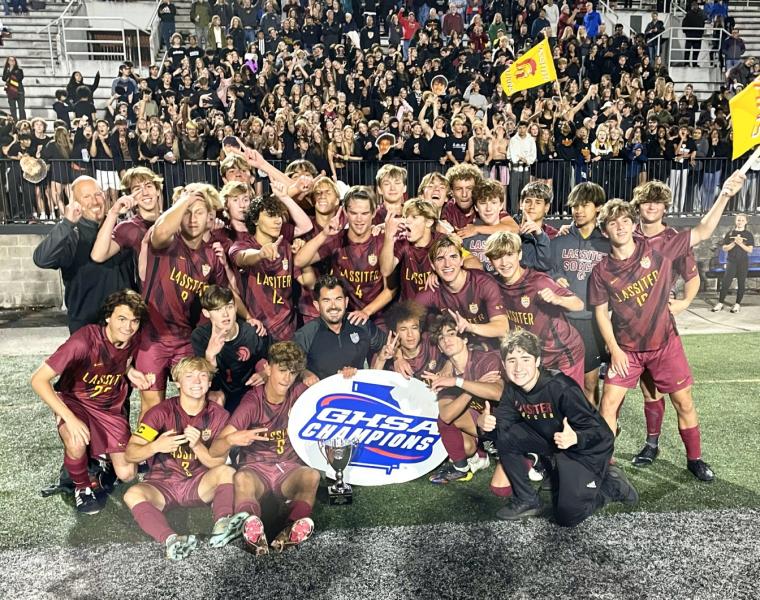 5A Boys - Dalton

4A Boys - Johnson-Gainesville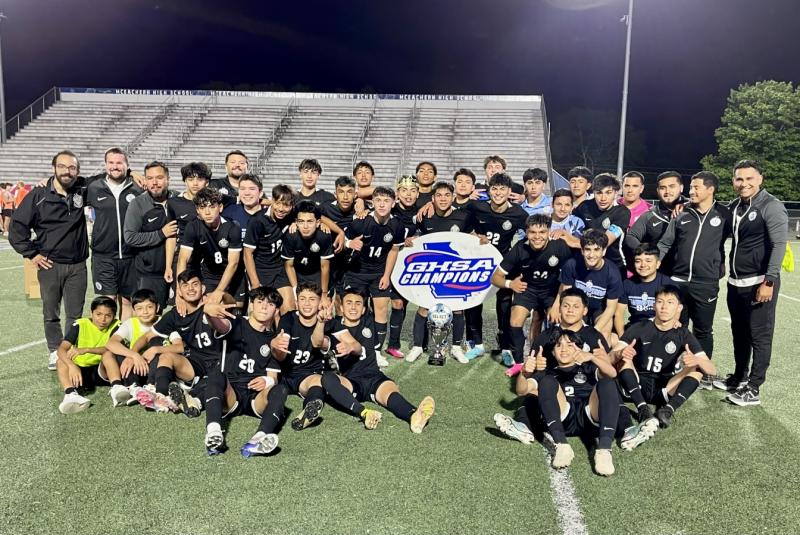 3A Boys - Coahulla Creek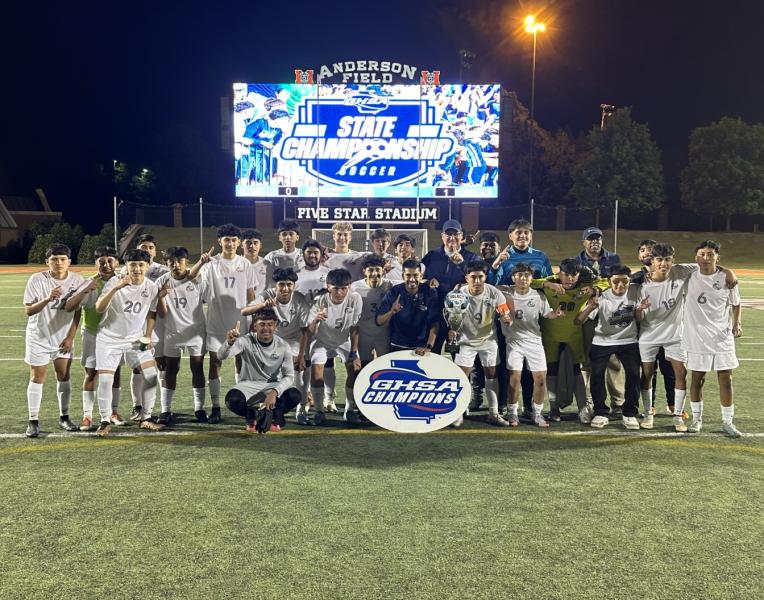 2A Boys - Tattnall County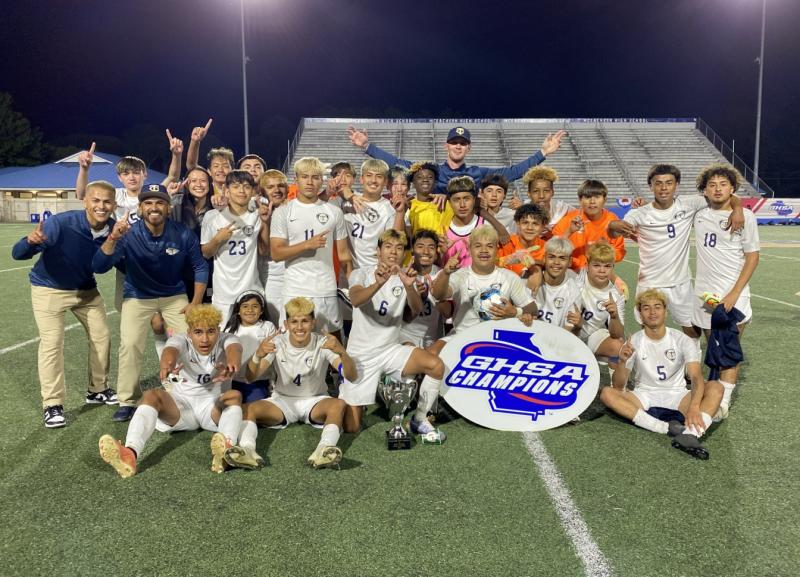 A, Division 1 Boys - Paideia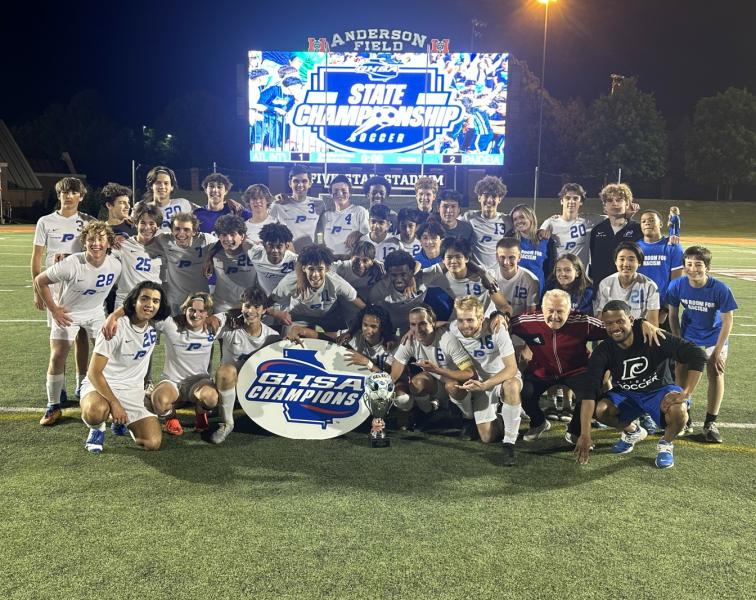 A, Division 2 Boys - Christian Heritage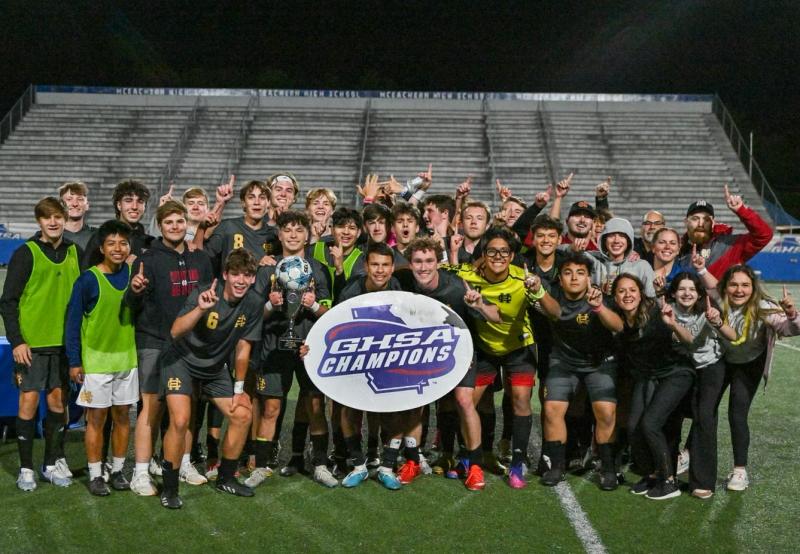 7A Girls - Denmark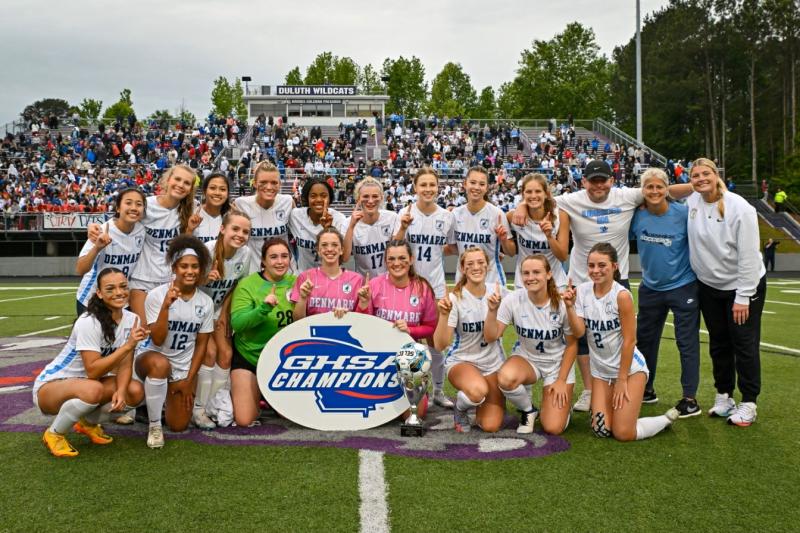 6A Girls - Roswell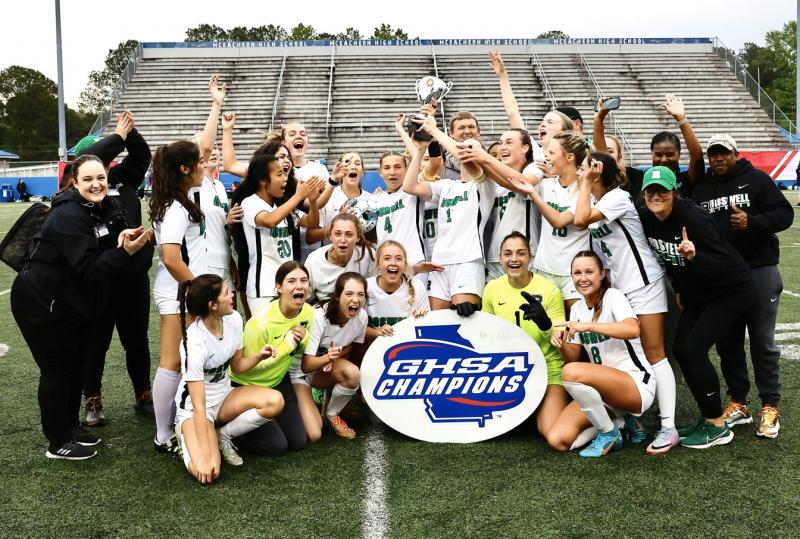 5A Girls - Chamblee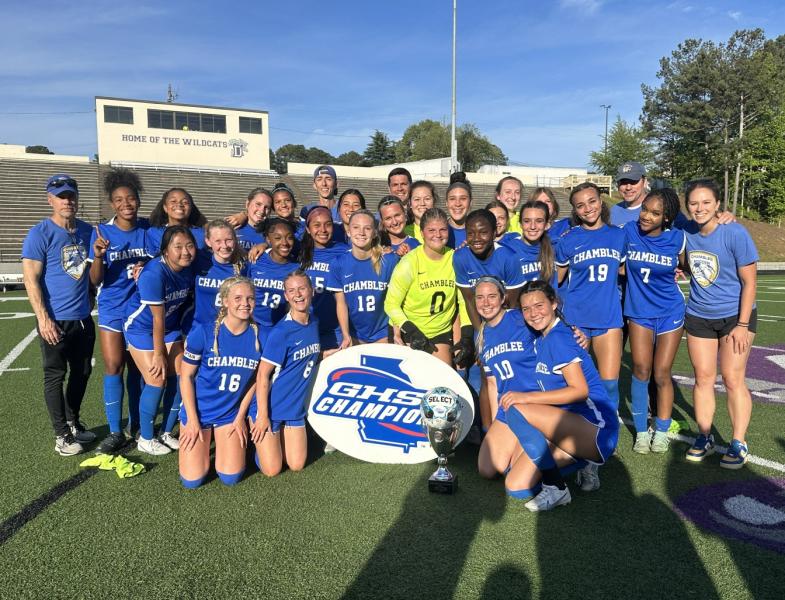 4A Girls - Westminster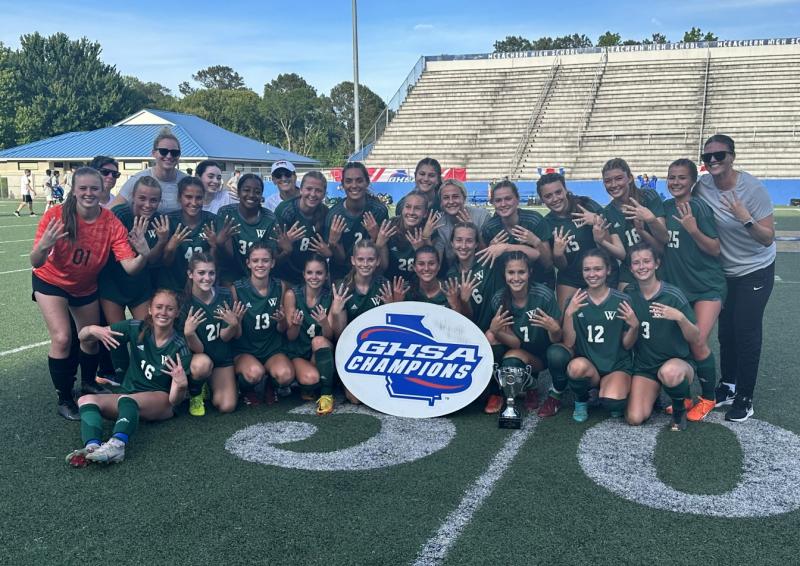 3A Girls - Oconee County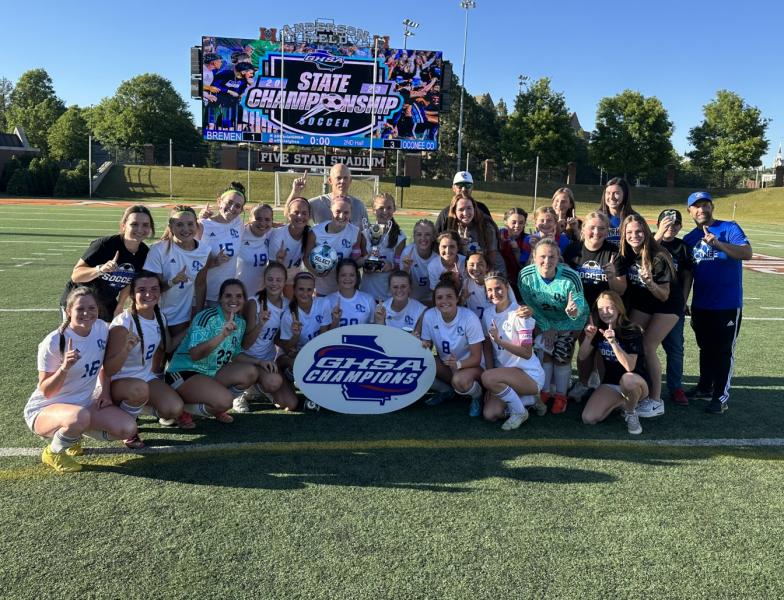 2A Girls - Fellowship Christian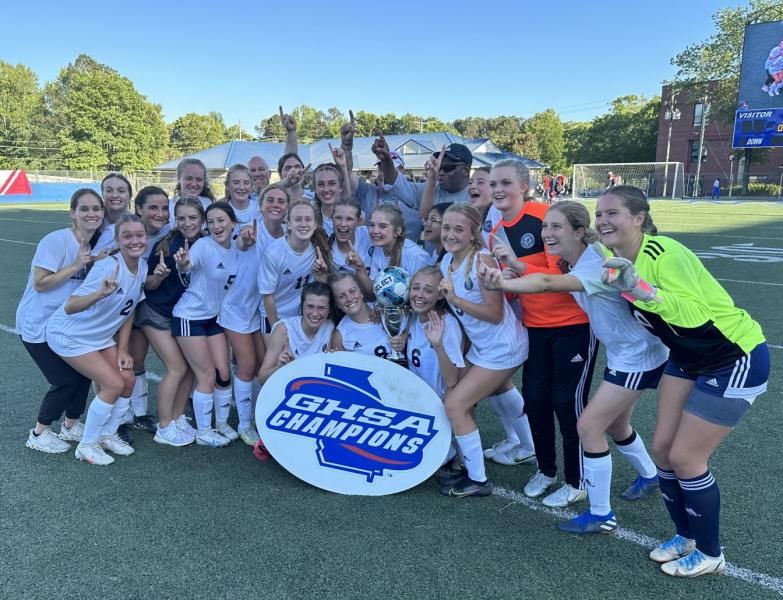 A, Division 1 Girls - Mt. Vernon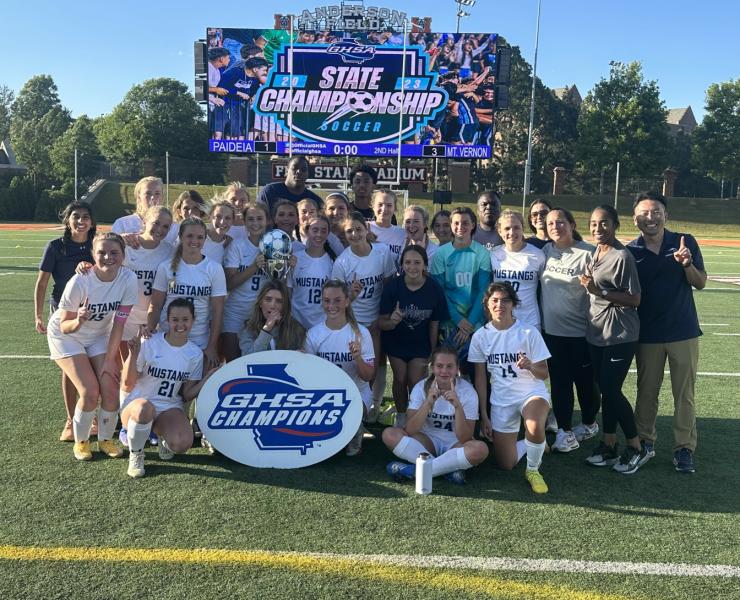 A, Division 2 Girls - Aquinas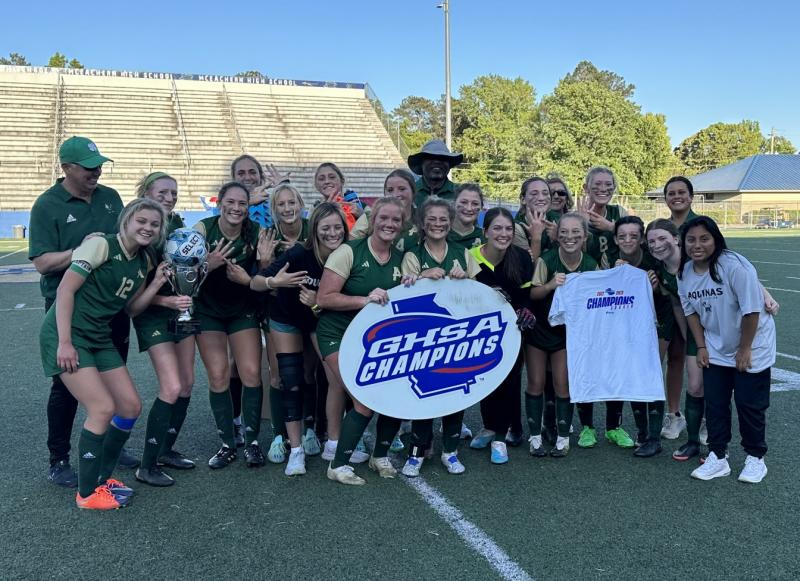 Results
Tuesday, May 2
at McEachern
A, Division 2 Girls (Aquinas 5, Towns County 2)
A, Division 2 Boys (Christian Heritage 2, Georgia Military 1)
at Mercer
A, Division 1 Girls (Mt. Vernon 3, Paideia 1)
A, Division 1 Boys (Paideia 2, Atlanta International 1)
Wednesday, May 3
at McEachern
2A Girls (Fellowship Christian 5, Athens Academy 1)
2A Boys (Tattnall County 3, Providence Christian 2)
at Mercer
3A Girls (Oconee County 3, Bremen 1)
3A Boys (Coahulla Creek 1, Oconee County 0)
Thursday, May 4
at McEachern
4A Girls (Westminster 2, North Oconee 1)
4A Boys (Johnson-Gainesville 4, Westminster 2)
at Duluth
5A Girls (Chamblee 9, Greenbrier 0)
5A Boys (Dalton 2, Midtown 0)
Friday, May 5
at McEachern
6A Girls (Roswell 2, Marist 0)
6A Boys (Lassiter 3, River Ridge 2)
at Duluth
7A Girls (Denmark 1, Walton 0)
7A Boys (Lambert 4, Walton 3)