Congratulations to 2019-20 Fall Esports State Champions Pickens (Rocket League) and East Coweta (League of Legends). It was back-to-back Rocket League titles for Pickens.
Pickens defeated Forsyth Central 4-1 in the Rocket League final, while East Coweta took the League of Legends title 2-1 over runnerup Lambert.
Thanks to Cooper Van Rossum and the Mount Vernon School staff for hosting an outstanding event with production by PlayVS and NFHS Network. Appreciation to all competing teams.
League of Legends Champions - East Coweta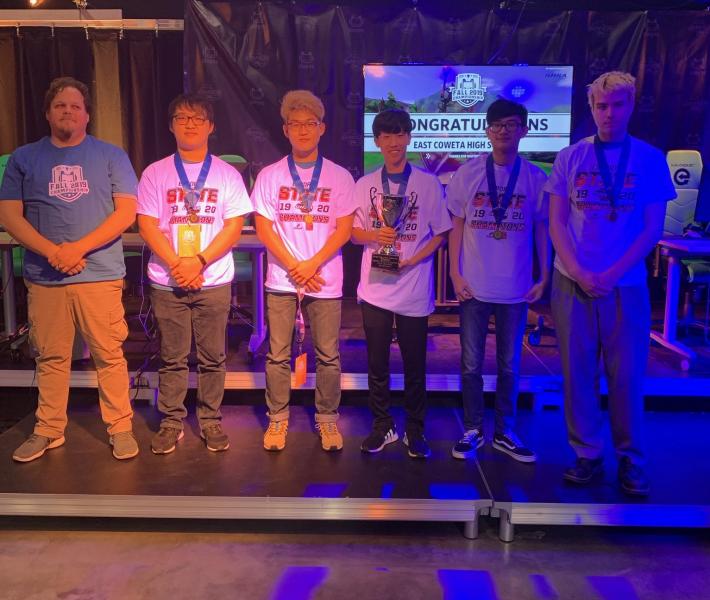 Rocket League Champions - Pickens