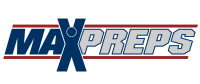 The Georgia High School Association and MaxPreps.com, the online high school sports leader and a CBSSports.com site, have signed a partnership agreement for the next three years, GHSA officials have announced. The selection of MaxPreps.com as the Associations "Official Statistician and Digital Media Partner" will give GHSA member schools a single location to report Box Score information.
 
MaxPreps.com provides schools with a publishing platform for managing and promoting their sports information.  The platform includes mobile extensions and easy-to-use stat keeping interfaces for each sport.   With the recent changes to playoff qualifications, the GHSA will require coaches to submit Box Score information to the MaxPreps.com platform to power post-season qualifications for Football, Basketball, Softball and Baseball.  Furthermore, MaxPreps data will be recognized as the official source for the in-season statewide statistical leaderboards across all GHSA sports and coaches will have access to the full array of MaxPreps free utilities. 
 
GHSA Executive Director Ralph Swearngin said, "The GHSA is pleased to be in a working relationship with MaxPreps that we hope will grow over time," said Dr. Ralph Swearngin, GHSA Executive Director. "This relationship will enable the GHSA staff to manage and publicize the new power ranking system that will go into effect this year.  Additionally, I believe that all GHSA schools will be able to find benefits in working with MaxPreps that will meet a variety of their needs."
MaxPreps.com, the nation's most visited site for high school sports information and results, has been on the prep sports scene since 2002 and successfully partnered with other state athletic associations.
"MaxPreps.com and the Georgia High School Association will be able to elevate the game for all Georgia member schools and athletes.   We are eager to serve GHSA coaches and aggregate Box Score information to manage the GHSA power ratings.  Georgia high school sports will be well served through MaxPreps.com's incomparable stat keeping utilities and communications tools for coaches, players, and fans," said Andy Beal, MaxPreps.com Founder and President. "We look forward to our official relationship with the GHSA and stand ready to serve its member schools."