INDIANAPOLIS, IN (January 30, 2023)— Thirteen leaders in high school activity programs across the country have been selected to receive National Federation of State High School Associations (NFHS) Citations. An award designed to honor individuals who have made contributions to the NFHS, state high school associations, athletic director and coaching professions, the officiating avocation and fine arts/performing arts programs, the NFHS Citation is one of the most highly regarded achievements in high school athletics and performing arts. Citations for state high school associations, coaching, officiating and performing arts will be presented June 30 at the annual NFHS Summer Meeting in Seattle, Washington.
Among the award winners was GHSA Assistant Executive Director Ernie Yarbrough. After coaching at the high school and college levels for 18 years, Yarbrough joined the Georgia High School Association (GHSA) on a full-time basis in 2001. He began his work with the GHSA in 1992 as the basketball rules interpreter and in 1997 as the softball rules interpreter. 
In his 22nd year with the association and currently serving as assistant executive director and coordinator of officiating, Yarbrough directs the sports of slow-pitch and fast-pitch softball, girls flag football, basketball, lacrosse and golf. He created the GHSA Contest Officials Handbook and Accountability Program and the GHSA Developmental Camp program for GHSA contest officials.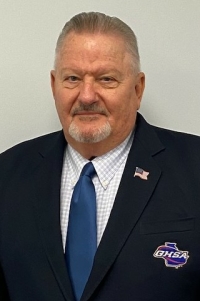 A native of Owasso, Oklahoma, Yarbrough graduated from California State University, Pomona. After several years of tryouts with professional football teams, Yarbrough turned his attention to coaching. He coached football, basketball and softball at high schools in California and Georgia for eight years, and he coached football and women's basketball at Whittier College, Cal State-Pomona, Emory University and Atlanta Christian College for 10 years.  
Yarbrough also has extensive involvement in officiating and fast-pitch softball. He was a high school and college basketball official for 32 years, and he officiated high school state championship games in three states – Oklahoma, California and Georgia. He also has been involved with fast-pitch softball for more than 50 years as a player, coach and administrator. 
As a result of his involvement with softball, Yarbrough was inducted into the Georgia Softball Hall of Fame in 2016, and he coached the USA Girls Junior National Team to a gold medal at the 2019 Pan American Games. 
Earlier in his career, Yarbrough was a player personnel scout in the National Football League for 13 years. Nationally with the NFHS, Yarbrough has been a member of the Basketball Rules Committee, Softball Rules Committee and Boys Lacrosse Rules Committee.