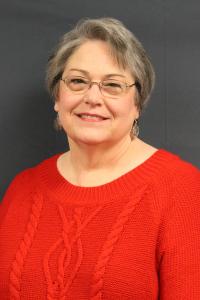 Julie is responsible for the Coaches Education Program (Community/Lay Coach), including the yearly setup and scheduling of classes. Julie was involved in the initial implementation of the GHSA Community Coach database. She processes the CEP registration, testing and certification of each coach.
Julie also is responsible for processing Notification of Entry information provided by each member school. Julie has worked in the Georgia High School Association office since 2000 and has experience in a variety of GHSA functions.
Born in Columbus, Julie moved to Atlanta at an early age and lived there until moving to Thomaston, where she has resided since 1971.
Julie is the proud mother of one daughter. Her husband is a retired electrician. He enjoys building acoustic guitars and woodworking.
Julie's interests include music, reading, antique/junktique shopping, spending time with her family, her fur babies and going to the mountains.