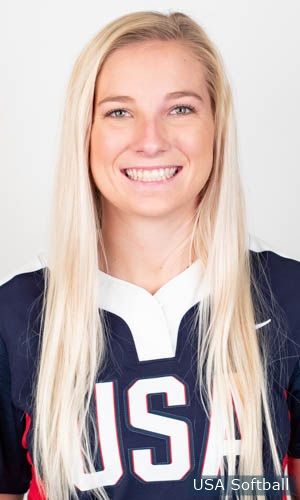 Kelley Lynch of East Coweta High School has been selected the 2018-19 Gatorade National Softball Player of the Year. Two-time Olympic softball pitcher Jennie Finch was on hand to present Lynch with the prestigious award Thursday at her school.
Lynch, a 5-foot-9 shortstop and pitcher, led the Indians to a 32-2 record and their second consecutive Class 7A state championship this past season.
The state's returning Gatorade Softball Player of the Year, Lynch compiled a 17-0 record with a 0.27 ERA, along with a .436 batting average, three home runs and 25 RBI.
The Georgia Athletic Coaches Association Player of the Year, Lynch was also named Player of the Year by the Georgia Dugout Club and is ranked as the nation's No. 1 recruit in the Class of 2019 by Softball America.    
Lynch is a member of the Fellowship of Christian Athletes and has volunteered locally on behalf of the Special Olympics, the U.S. Marine Corps Toys for Tots program and youth softball teams.
Lynch has maintained an A average in the classroom. She has signed a National Letter of Intent to play softball on scholarship at the University of Washington this fall.
The Gatorade Player of the Year program recognizes the nation's most elite high school athletes for their accomplishments on and off the field. It is the most prestigious award in high school sports, and past winners include Peyton Manning, Abby Wambach, Karl-Anthony Towns, Derek Jeter and many other sports icons. Past Gatorade National Softball Players of the Year have gone on to have incredible success – they've combined for four gold medals and 10 have become coaches.