Tuesday night (July 9) in Los Angeles, East Coweta's Kelley Lynch became the first-ever softball player to be named the Gatorade Female High School Athlete of the Year. Lynch was honored at the 17th annual Gatorade High School Athlete of the Year awards along with Texas baseball player Bobby Witt Jr., who was named the 2019 Gatorade Male High School Athlete of the Year.
Lynch and Witt were honored at the awards dinner co-hosted by future NFL Hall-of-Famer, Peyton Manning and ESPN SportsCenter Host, Sage Steele.
"There are almost six million student-athletes who participate in the sports that our 12 nominees play," said Gatorade Senior Vice President and General Manager Brett O'Brien. "Kelley and Bobby won because of their accomplishments both on and off the field, which is what makes Gatorade Athlete of the Year the most prestigious award in high school sports."
Established in 1985, the Gatorade Player of the Year program recognizes the nation's most elite high school athletes for their accomplishments on and off the field. Winners are selected in the District of Columbia and each of the 50 states that sanction high school football, girls volleyball, boys and girls cross country, boys and girls basketball, boys and girls soccer, baseball, softball, and boys and girls track & field. One National Player of the Year is awarded in each sport. In 2003, the Gatorade High School Athlete of the Year awards were established to honor the nation's top overall male and female high school athletes from among the 12 Gatorade National Players of the Year recognized during the high school athletic season.
Gatorade Player of the Year award recipients have won hundreds of professional and college championships, and many have also turned into pillars in their communities, becoming coaches, business owners and educators.
Georgia's returning Gatorade Softball Player of the Year, Lynch led the East Coweta Indians to a 32-2 record and their second consecutive Class 7A state championship this past season. She compiled a 17-0 record with a 0.27 ERA, along with a .436 batting average, three home runs and 25 RBI. Below are additional facts about Lynch:
First softball player to win the Gatorade Female Athlete of the Year award in program history

Named Player of the Year by both the Georgia Athletic Coaches Association and the Georgia Dugout Club

Ranked as the nation's No. 1 recruit in the Class of 2019 by Softball America

A member of the Fellowship of Christian Athletes

Volunteered locally on behalf of the Special Olympics, the U.S. Marine Corps Toys for Tots program and youth softball teams

Maintained an A average in the classroom

Committed to play softball on scholarship at the University of Washington this fall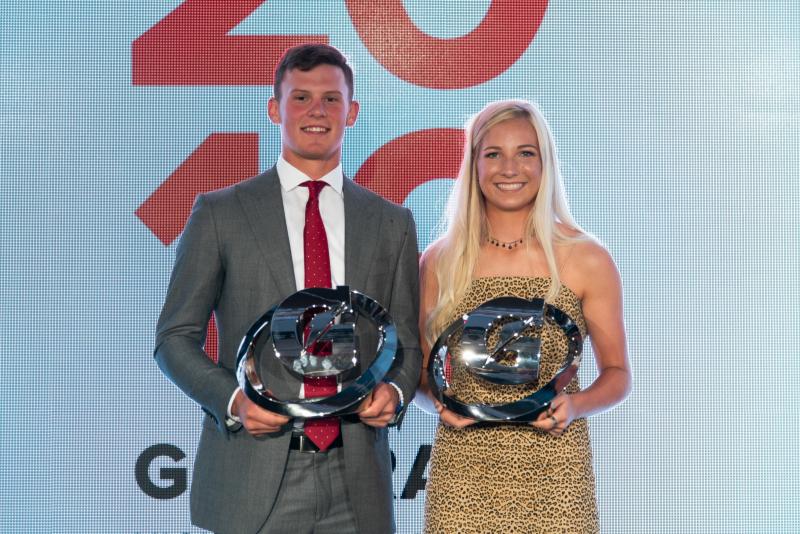 Bobby Witt, Jr. and Kelley Lynch