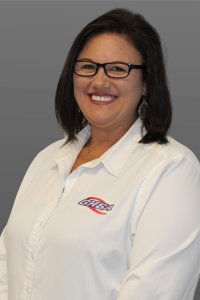 706-647-7473, ext. 0 (31)
As receptionist, Sheri greets visitors to the GHSA office in Thomaston. Sheri's duties also include processing Lifetime Pass Applications, overseeing the School System Pass List, processing Ejection Reports and filling Publication Orders. Sheri has been a member of the GHSA staff since 2002.
Born and raised in Upson County, Sheri currently resides in Pike County. She attended Upson High School, graduating in 1992.
Sheri is the proud mother of six children - one daughter and five athletic sons (Bristol, Dalton, Triston, Cabon, Will and Hayes)
Sheri's husband, David Eubanks, is an instructional coach and boys soccer coach at Upson-Lee High School.
Sheri's hobbies include sporting events with the family, cooking, gardening, farming, reading books, going to the lake, the beach and - most of all - the mountains.