After weeks of competition leading up to the finals, the first GHSA Slam Dunk and Three-Point Shooting Champions, presented by BSN Sports, were crowned during the 2020 State Championship Basketball Championships at the Macon Centreplex March 4-7.
Congratulation to the Slam Dunk Champion, Ja' Queze Kirby of Jeff Davis High School, who defeated finalists Micah Bell (Chapel Hill) and Oliver Gerard (Alcovy) in an exciting final Saturday night after the 6A championship games.
Friday's Girls Three-Point Contest was won by Harrison's Emily Acampora, who defeated Trinity Jones of 4A state champion Americus-Sumter, Jashiyah Jones of Vidalia HS and Leah Turner of Griffin HS.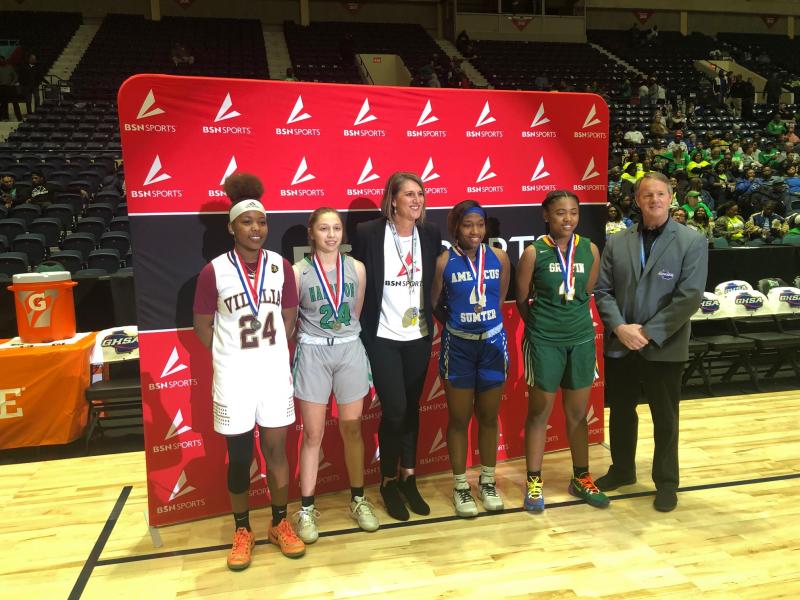 Three-Point Finalists with GHSA Executive Director Dr. Robin Hines & BSN Sports Representative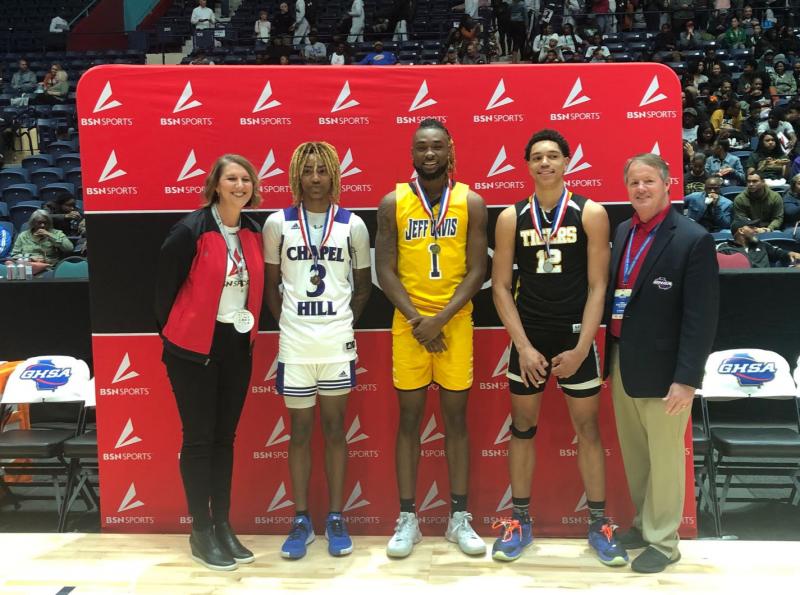 Slam Dunk Finalists with GHSA Executive Director Dr. Robin Hines & BSN Sports Representative