The 2016 GHSA Cross Country State Championships were held for the first time over two-days with 16 races on November 4-5 at the Carrollton Course. State titles were won for the first time by: Lambert (7A Boys), South Forsyth (7A Girls), Woodland-Cartersville (5A Girls) East Jackson (3A Boys) and Bleckley Co. (2A Girls).  It was a return to the top of the podium in several years for Alexander Boys (2000) and Harrison Girls (2001).
Congratulations to state champions:  Boys - Lambert, Alexander (2), Clarkston (3), St. Pius (9), East Jackson, Bleckley Co. (2), Georgia Military (3) and Landmark Christian (10); Girls -  South Forsyth, Harrison (3), Woodland-Cartersville, Marist (18), Westminster (28), Bleckley Co.. Towns Co. (5) and Landmark Christian (10).  View complete past state champion history: Boys & Girls
A special thanks to Meet Director, Craig Musselwhite, Carrollton staff, volunteers, medics, sponsors (especially Atlanta Track Club & Georgia Farm Bureau Insurance) and Meet / GHSA officials, who did an outstanding job hosting the two-day event.
Meet Results
View complete Meet Results by Perfect Timing Group by clicking here.
Photos
Photography can be ordered at pinionphotography.com.
A Private Boys - Landmark Christian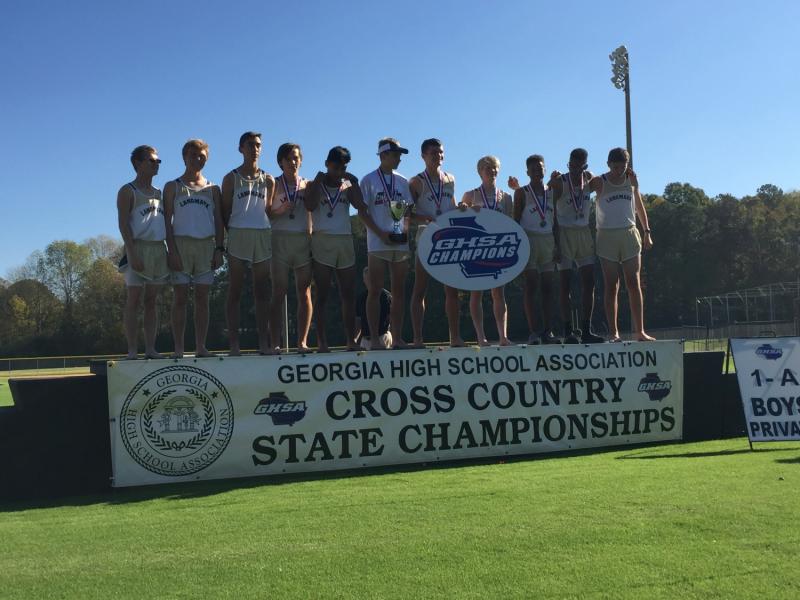 A Public Boys - Georgia Military College
AA Boys - Bleckley County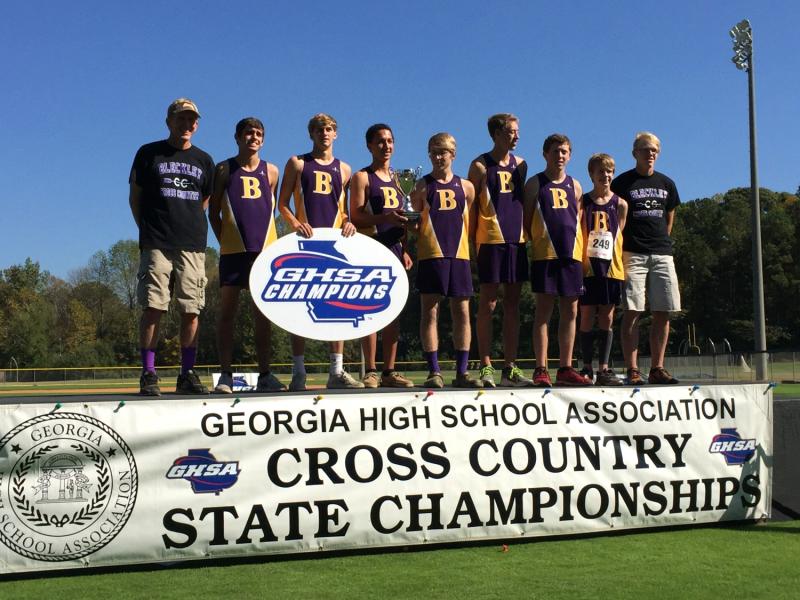 AAA Boys - East Jackson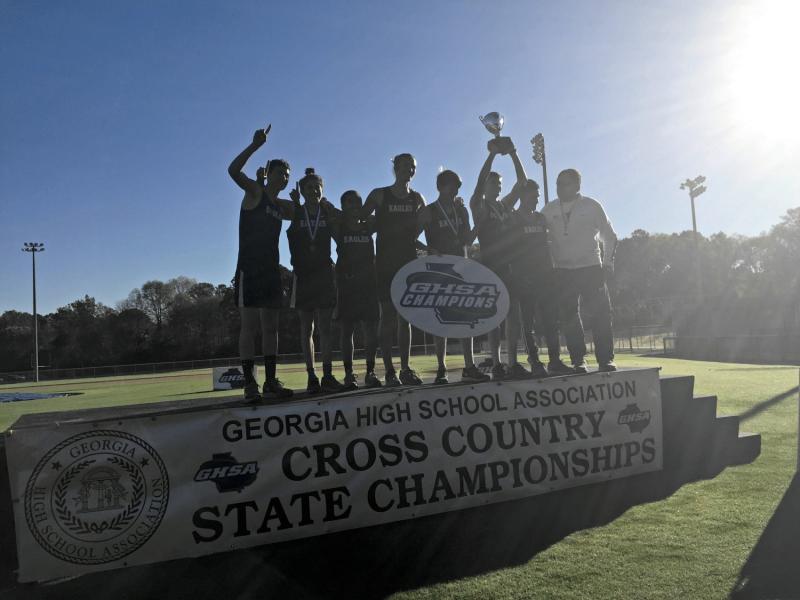 AAAA Boys - St. Pius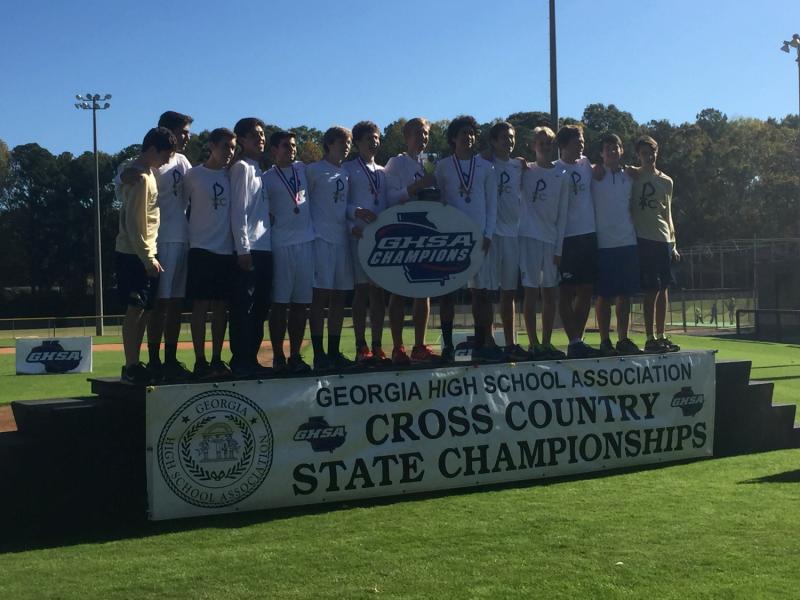 AAAAA Boys - Clarkston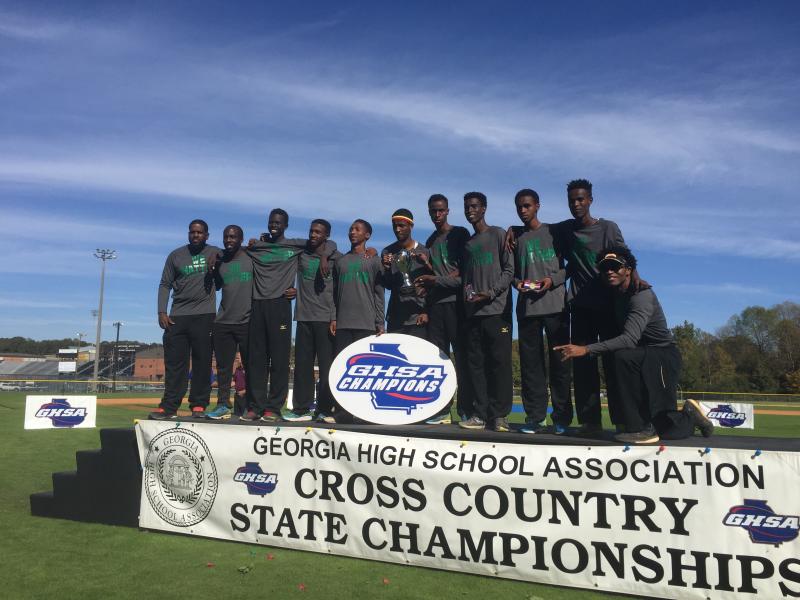 AAAAAA Boys - Alexander

AAAAAAA Boys - Lambert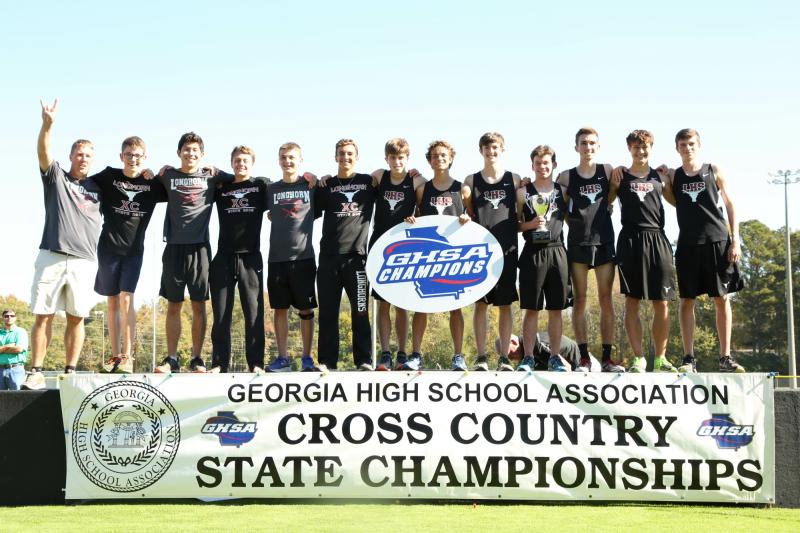 ---
A Private Girls - Landmark Christian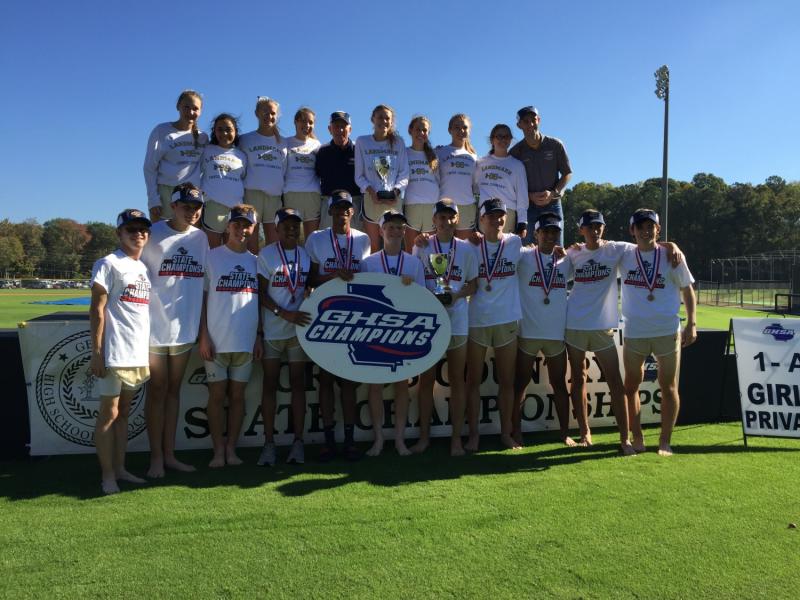 A Public Girls - Towns County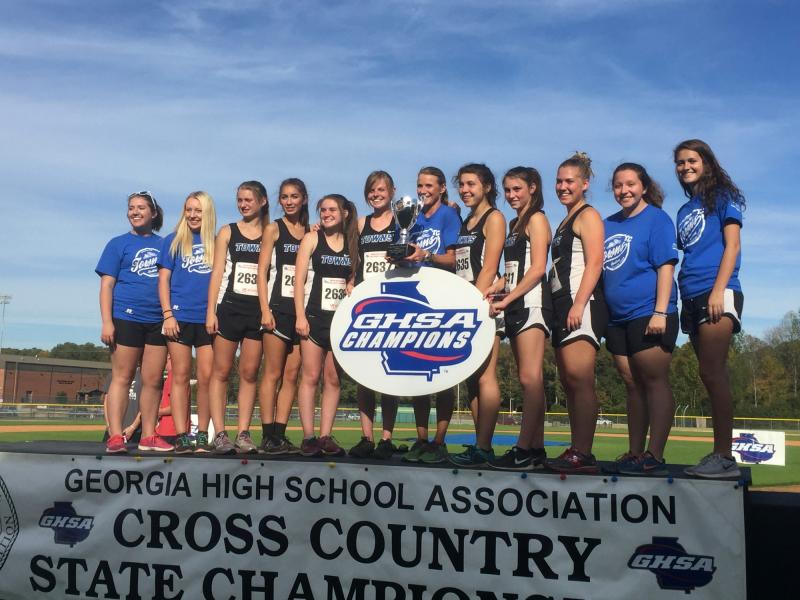 AA Girls - Bleckley County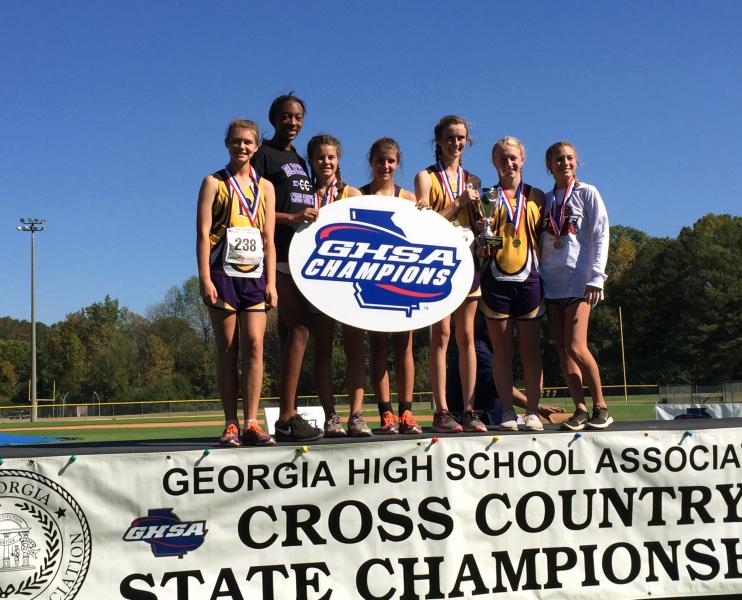 AAA Girls - Westminster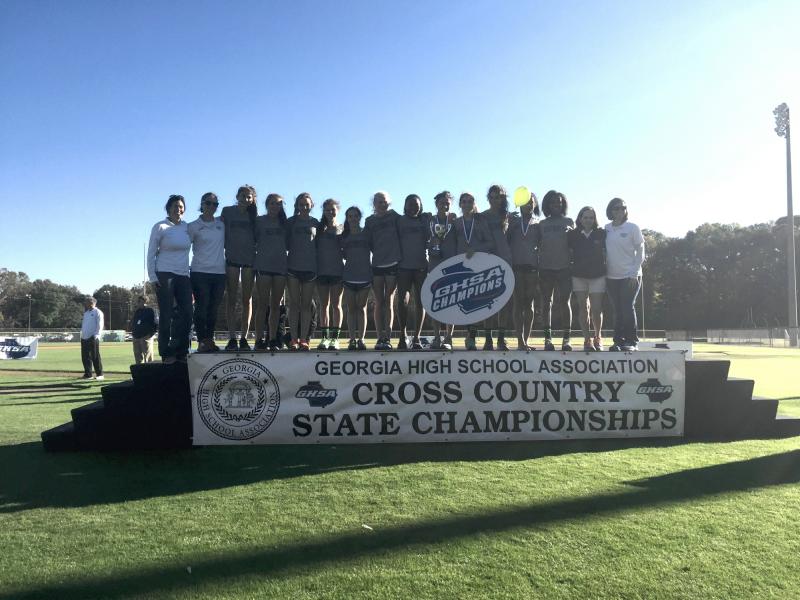 AAAA Girls - Marist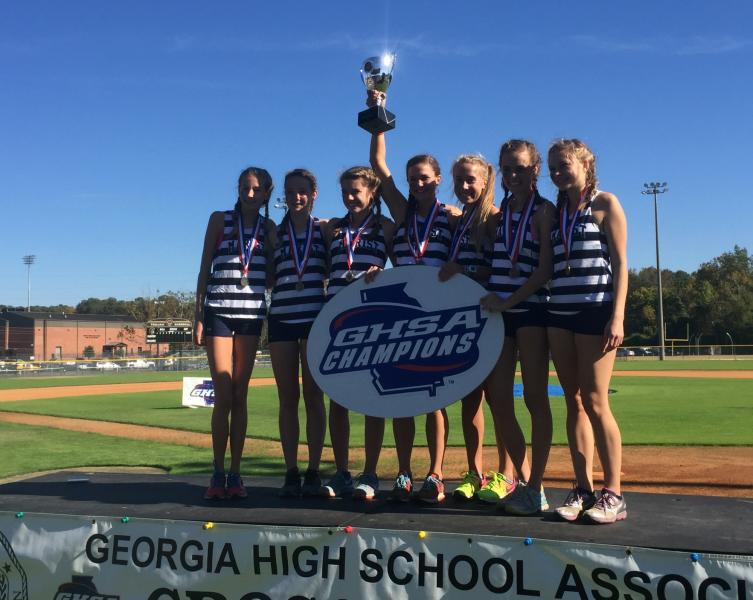 AAAAA Girls - Woodland-Cartersville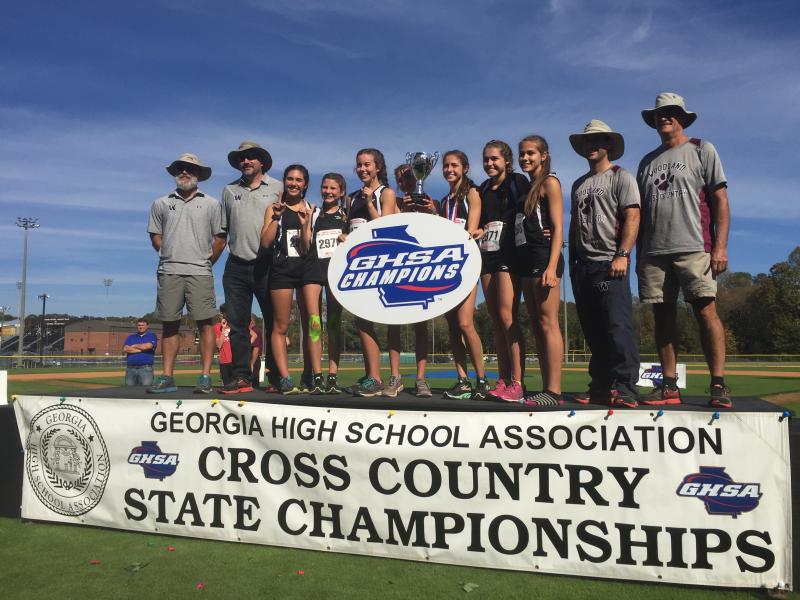 AAAAAA Girls - Harrison

AAAAAAA Girls - South Forsyth