Congratulations to the 2020 Dance State Invitational Champions: Mill Creek (7A), Starr's Mill (5A-6A), Heritage-Catoosa (3A-4A) and Stilwell Arts (1A-2A), who competed February 15 at Columbus State University. Coed or all-girl dance squads performed in jazz, high kick, hip hop and pom in the event's second season.
Appreciation goes to Columbus State University, Penny Mitchell, GHSA staff, volunteers, judges, sponsors, dancers, coaches and fans for a successful event.
Merchandise
State championship merchandise can be ordered from TeamIP.
2020 GHSA State Dance Invitational
A-2A Winners
Hip Hop: Washington

Jazz: Stilwell School of the Arts

High Kick: Thomasville

Pom: Stilwell School of the Arts




Overall high score & Champion: Stilwell School of the Arts (Jazz) 85.15




Runner up: Washington (Hip Hop) 83.15
3A-4A Winners
Hip Hop: Ringgold

Jazz: Blessed Trinity

High Kick: Stephens Co.

Pom: Heritage (Catoosa)




Overall high Score & Champion: Heritage (Pom) 91.28




Runner Up: Stephens Co. (High Kick) 89.83
5A-6A Winners
Hip Hop: Dutchtown

Jazz: Starr's Mill

Pom: Starr's Mill

High Kick- no entries




Overall high score & champion: Starr's Mill (Jazz) 97.15




Runner Up: McIntosh (Pom) 95.78
7A Winners
Hip Hop: South Forsyth

Jazz: Mill Creek

Pom: Mill Creek

High Kick: no entries




Overall high score & Champion: Mill Creek (Pom) 92.30




Runner Up: Etowah (Jazz) 83.88
A-2A - Stilwell Arts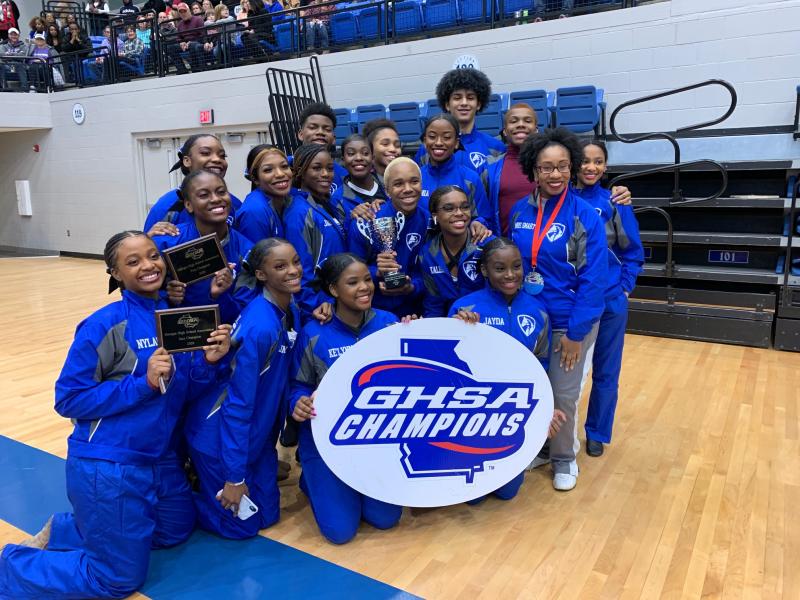 3A-4A - Heritage-Catoosa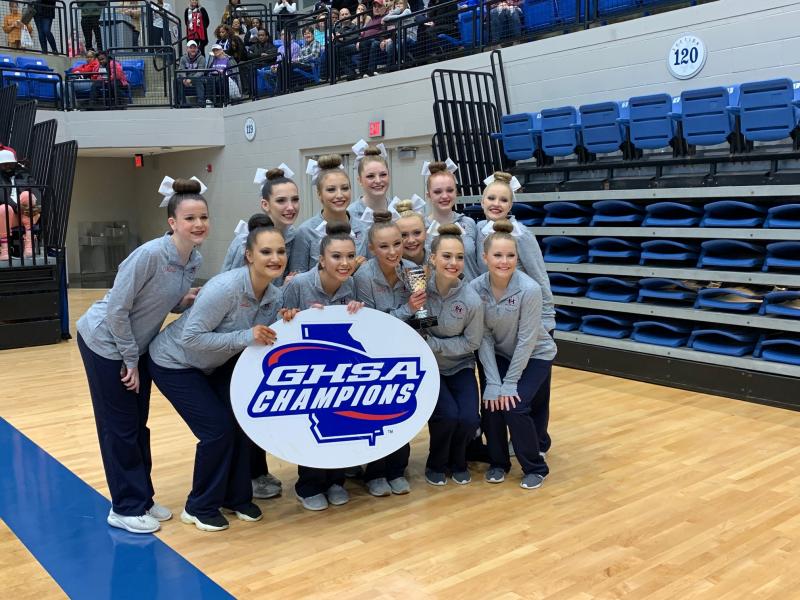 5A-6A - Starr's Mill

7A - Mill Creek