The 2023 GHSA Competition Cheerleading State Championships were held November 10-11 at the Macon Centreplex. Winning state titles were: Walton (Coed, first title), Lambert (7A, back-to-back), North Forsyth (6A, first title), Northgate (5A, Last won 2018), Central-Carroll (4A, First title since 2007), Mary Persons (3A, Last won 2020), Mt. Paran (2A,12 straight), and Bleckley County (1A, Last title 2021). Click here to view the 2023 State Score Sheets. View past state champions.
Watch the championship matches on NFHSNetwork.com/GHSA free on demand three days after the event. Digital downloads available to order at NFHS Network. Order Unforgettable Moments official cheerleading state photos. Select pics will also be available on GHSA Photo Gallery. Event t-shirts can be purchased at ghsa.teamip.com.
Much appreciation goes to Penny Mitchell and the GHSA staff, Simone Smith (cheer officials liaison), Macon Centreplex, judges, sponsors, GoFan, TeamIP, NFHS Network, Unforgettable Moments Photography, cheerleaders, coaches and supportive fans.
A - Bleckley County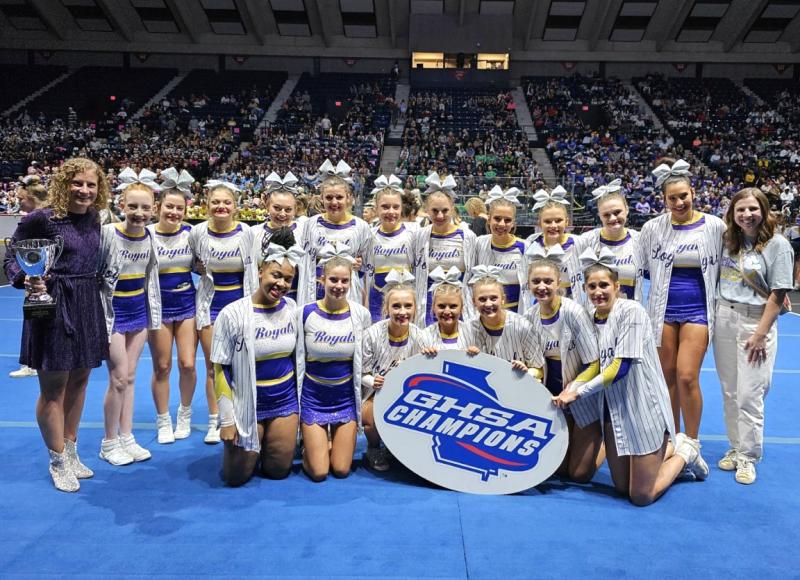 2A - Mt. Paran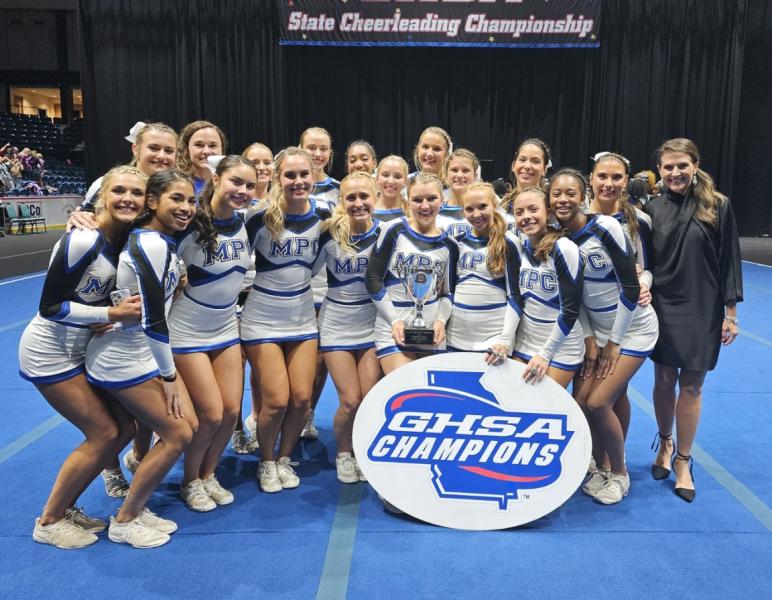 3A - Mary Persons

4A - Central-Carroll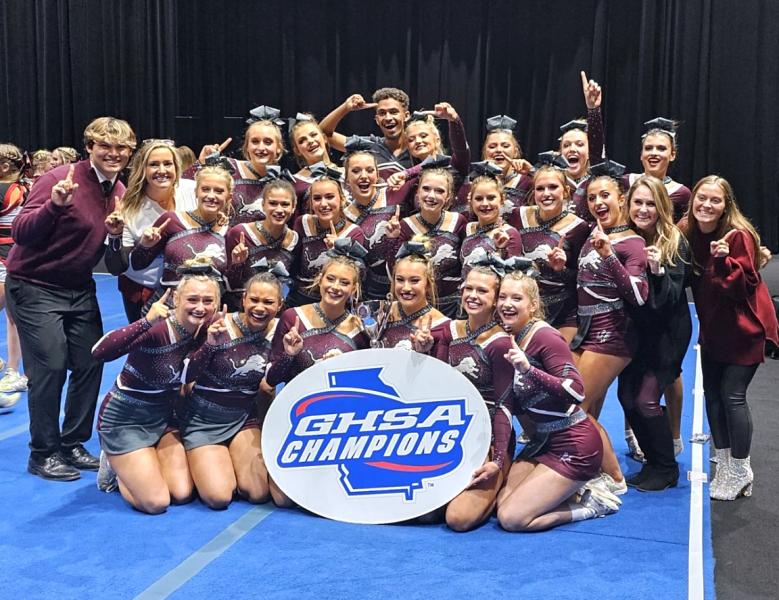 5A - Northgate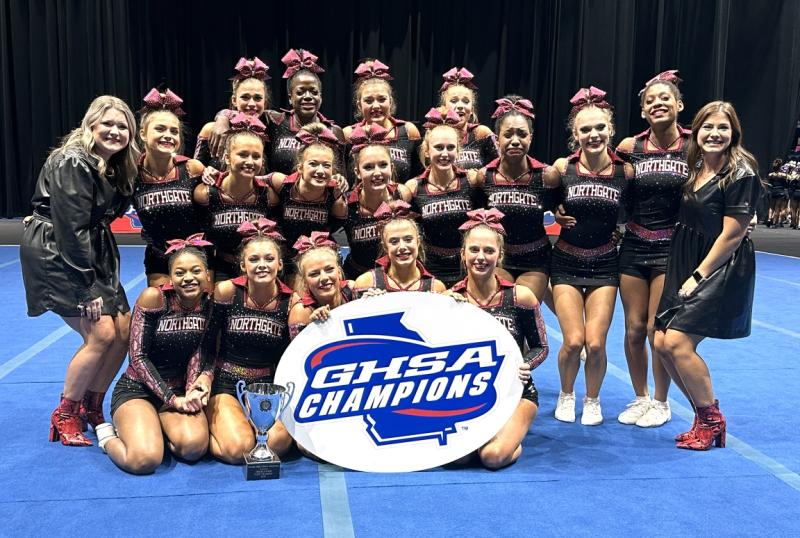 6A - North Forsyth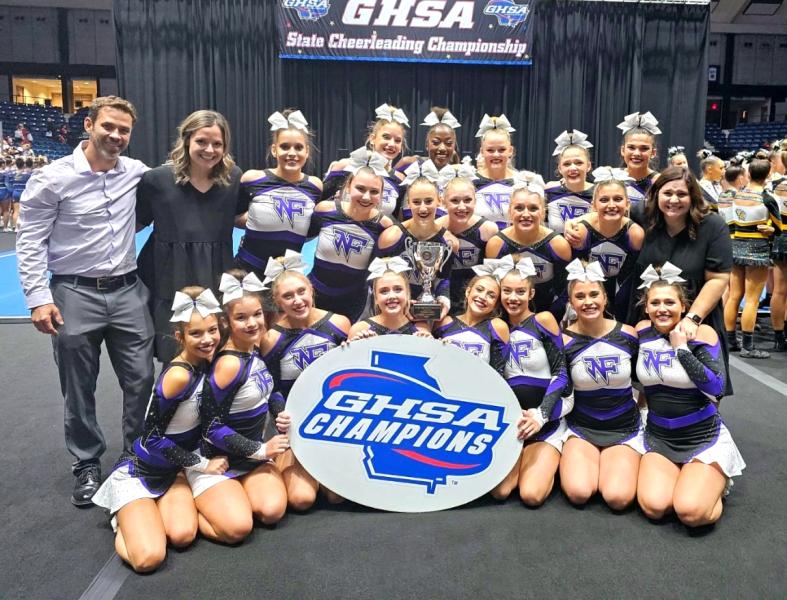 7A - Lambert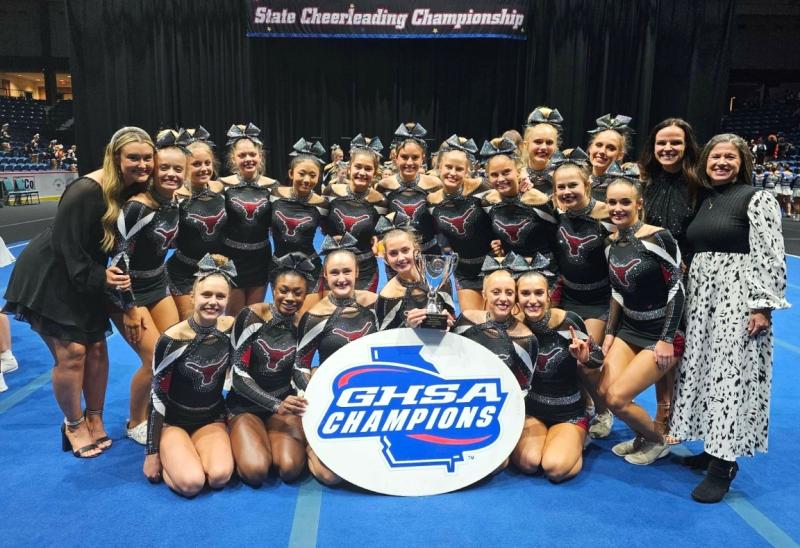 CoEd - Walton